Are you looking to check off an ultimate Colorado bucket-list item?
We're of course talking about hiking two Colorado 14ers in one day, an impressive feat that's easily one of the best ways to take in some of the best views Colorado has to offer. For those looking to take on this once in a lifetime experience, look no further than the town of Georgetown. With not only one but two phenomenal 14ers, Mount Evans and Mount Bierstadt, Georgetown is the perfect place to help you check this off your bucket list.
We were fortunate enough to get a step-by-step guide on how to do just that by guest blogger Kyle Rutten, a Georgetown local who knows a thing of two about hiking 14ers. By learning how to get to each mountain's trailheads and getting a little information about each fourteen-thousand-foot peak, Mount Evans and Mount Bierstadt can be climbed in a single day! 
HOW TO GET THERE
Psst… did you know Mount Evans and Mount Bierstadt are the closest fourteen-thousand-foot peaks to Denver, Colorado?
For those coming from Denver head west on Interstate 70 until you reach Idaho Springs. From there you'll want to take exit 240 and head south on Highway 103 for 13.4 miles before reaching the Echo Lake trailhead. Parking is available at the Highway 103 junction with Highway 5 (the road you can take to the summit.)
For those looking to take the scenic route, literally, you can also access the base of these 14er from Grant, Colorado by taking Highway 285 or from ​Georgetown, Colorado​ on Interstate 70. Be sure to follow the scenic byway signs through town, and after about 10 miles, until you see the Guanella Pass Summit sign. 
Trust us, the beautiful sights make traveling to the summit half the fun. 
MOUNT BIERSTADT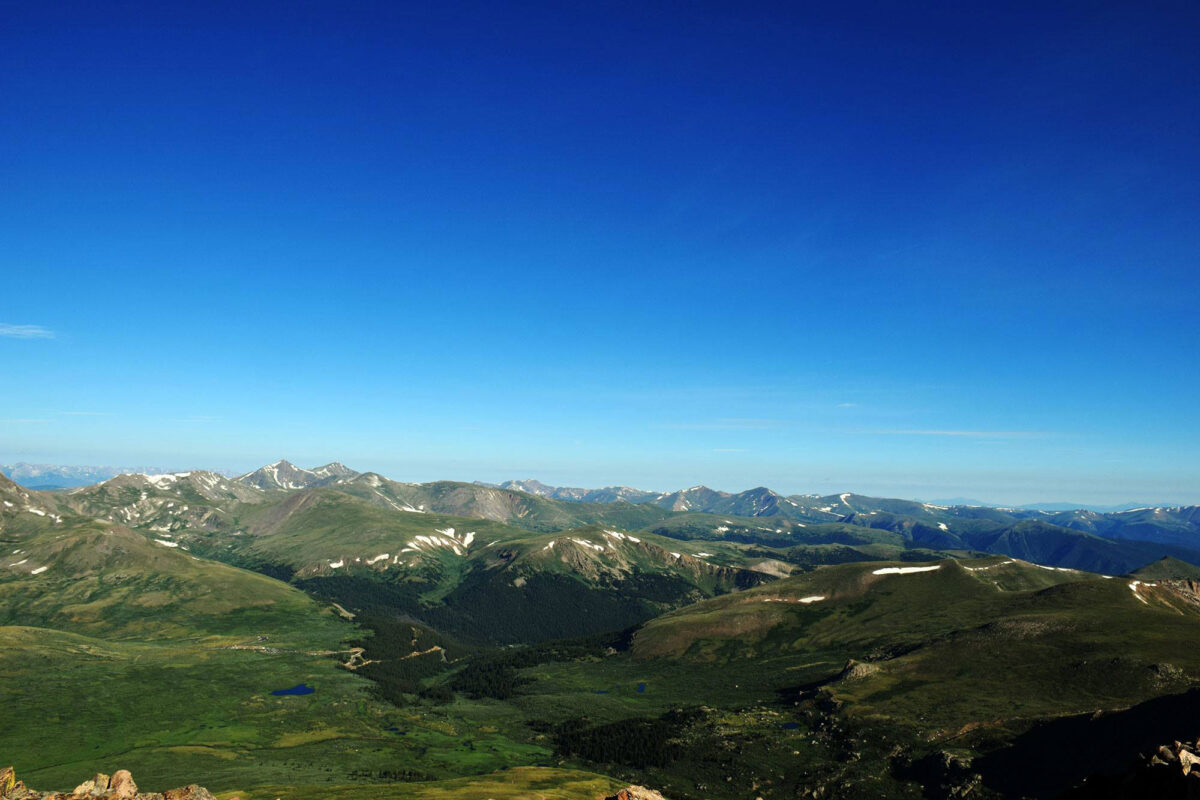 Mount Bierstadt sits just above 14,000ft at an impressive 14,065ft in elevation. The hike from the trailhead to the summit is 7 miles roundtrip, making Mount Bierstadt one of the busiest 14ers in the state. Don't let the elevation scare you.
The hike starts out fairly easy because of the footbridge you'll take for the first part of the trail. The trail then runs into a small creek, and you'll find an incline that takes you through thick shrubbery, increasing the hike's intensity. Once you pass the shrubs, you'll be above the tree line, and that's when the real fun starts. This is where things get much steeper and stonier with frequent switchbacks.
While there's no denying it's tough stuff, the views from the hike are absolutely stunning, with an abundance of wildflowers, and expansive valley floor views from the top making it worth all that hard work.
From there, as you approach the summit, Class 2 climbing kicks in order to traverse the towering boulders. Once you put the work in and arrive at the summit, you will be absolutely blown away by the gorgeous 360-degree landscape.
For those hungry for more, Mount Evans lies just to the East via the Sawtooth. 
MOUNT EVANS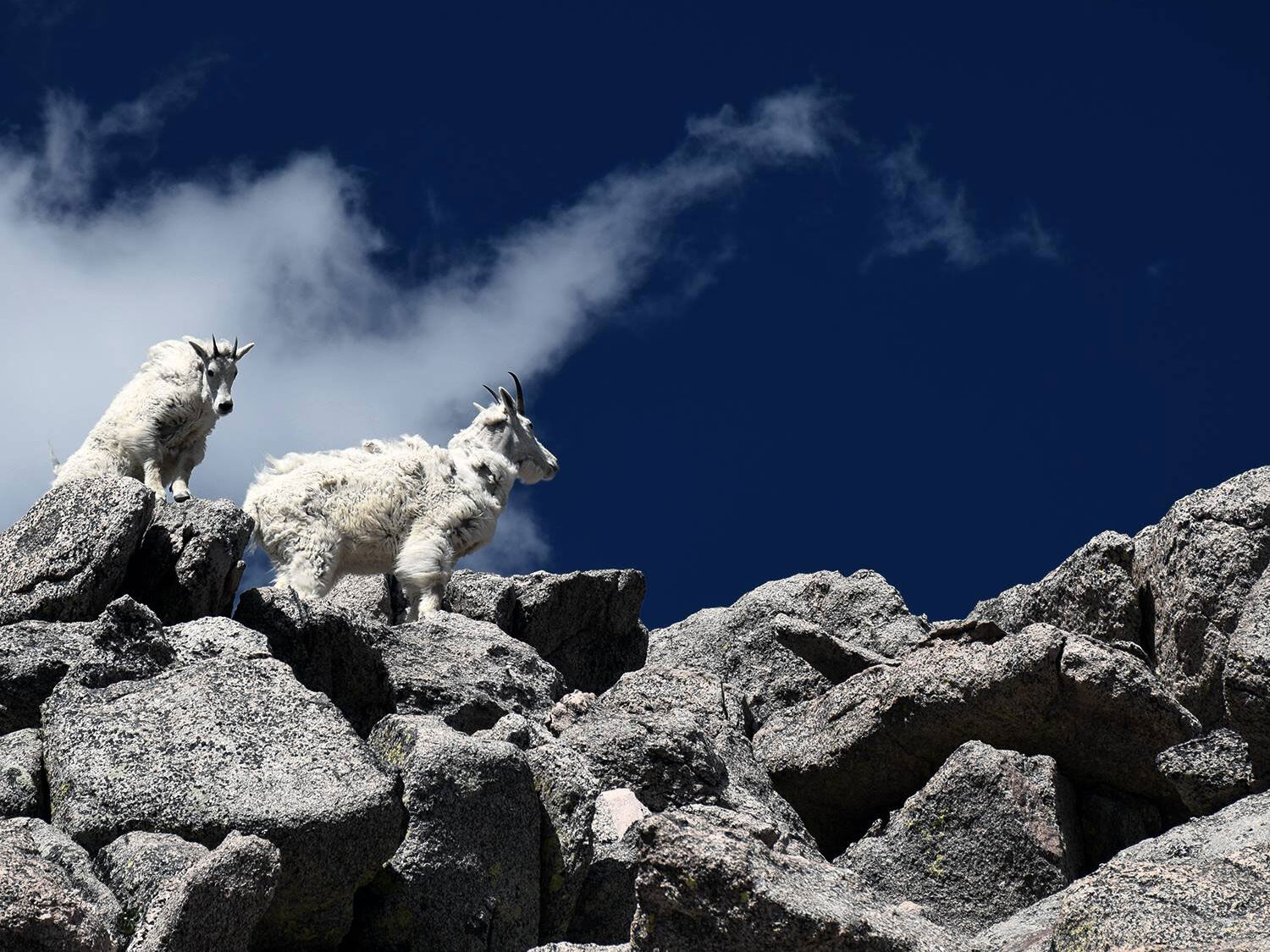 Psst… did you know Mount Evans is the 14th highest peak in Colorado and is also home to the highest paved road in North America?
From soaring elevations and mountaintops, bighorn sheep and mountain goats, wildflowers and more; Mount Evans is truly a sight to see.
Climbing Mount Evans is most easily achieved by taking the trail on the northwest side of the summit's parking lot, at the end of the byway. Although this trail is fairly short, it is maintained really well for hikers. The signs of the trail help make the directions to the summit easy to spot, so be sure to follow the signs and enjoy the scenery along the way. 
HIKING TWO 14ERS IN ONE DAY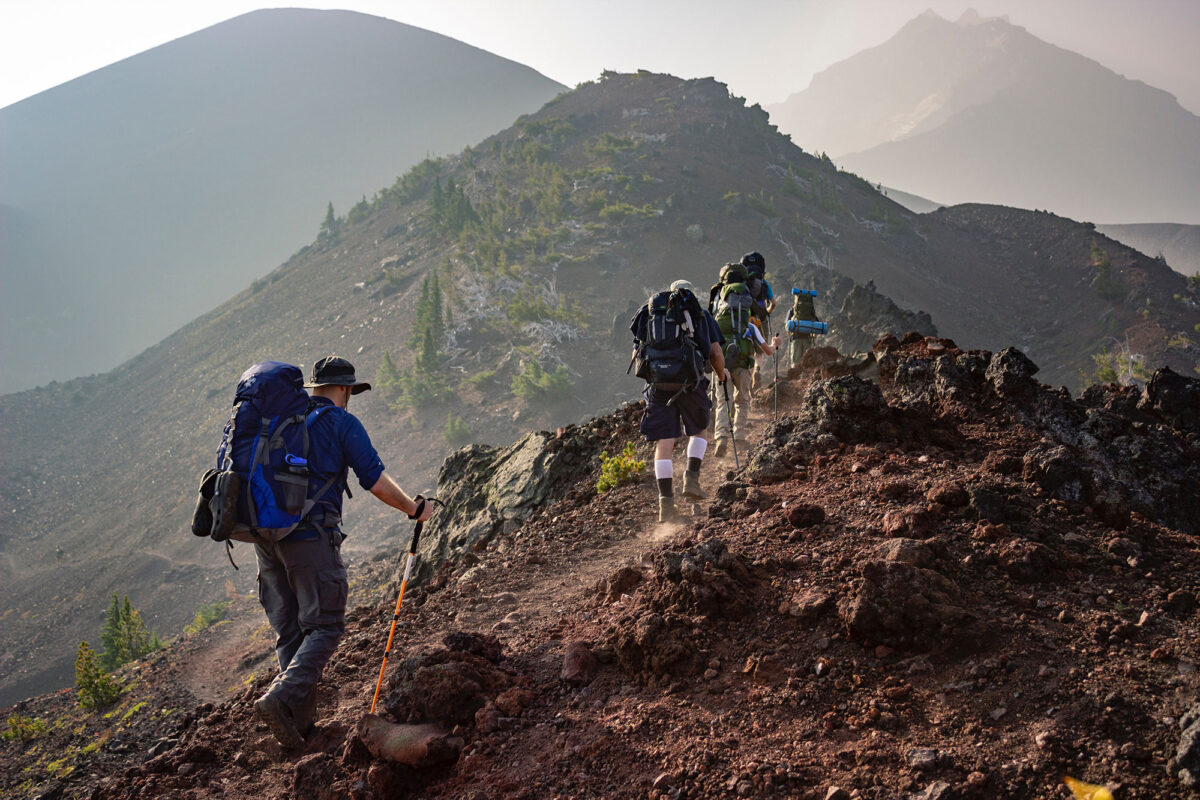 Psst… did we mention you can hike both these two fourteen-thousand-foot peaks in one day?
While you could easily summit one and then quickly travel to the other and summit again, there is actually a way to climb them both via a shorter path. This path is referred to as the Sawtooth and connects Mount Bierstadt to Mount Evan. The Sawtooth saddle runs 10.25 miles in total distance with an elevation gain of 3,900ft that is something you need to see to believe.
Be sure to keep in mind that traversing the Sawtooth will require class 3 climbing skills, as you will have to boulder and scramble from one mountain to the other. Have no fear, the two peaks are not from one another, so if you are comfortable and an adept climber, you can summit both peaks in a much shorter amount of time.
Before you decide if you're up for the challenge, there are a couple of things to be mindful of throughout the hike. You'll want to be more than adjusted and prepared for the altitude to avoid light-headedness and nausea, in extreme cases. Also keep in mind the weather in these parts can change at any moment and temperatures can dramatically swing, bringing in heavy winds and lightning storms; so you'll want to prepare accordingly.
Psst… Never ever​ try to summit a fourteener in rainstorm conditions.
Summitting these peaks on their own has been done by so many hikers given how easy their climbs are, but summitting both in one day has been done by a much smaller group of people. As long as you are properly packed, good on your feet, and have the resources to maintain your energy, you will definitely be able to climb both.
Have fun and be safe and take lots of pictures along the way! Your Instagram will thank us later.
ADVENTURE AWAITS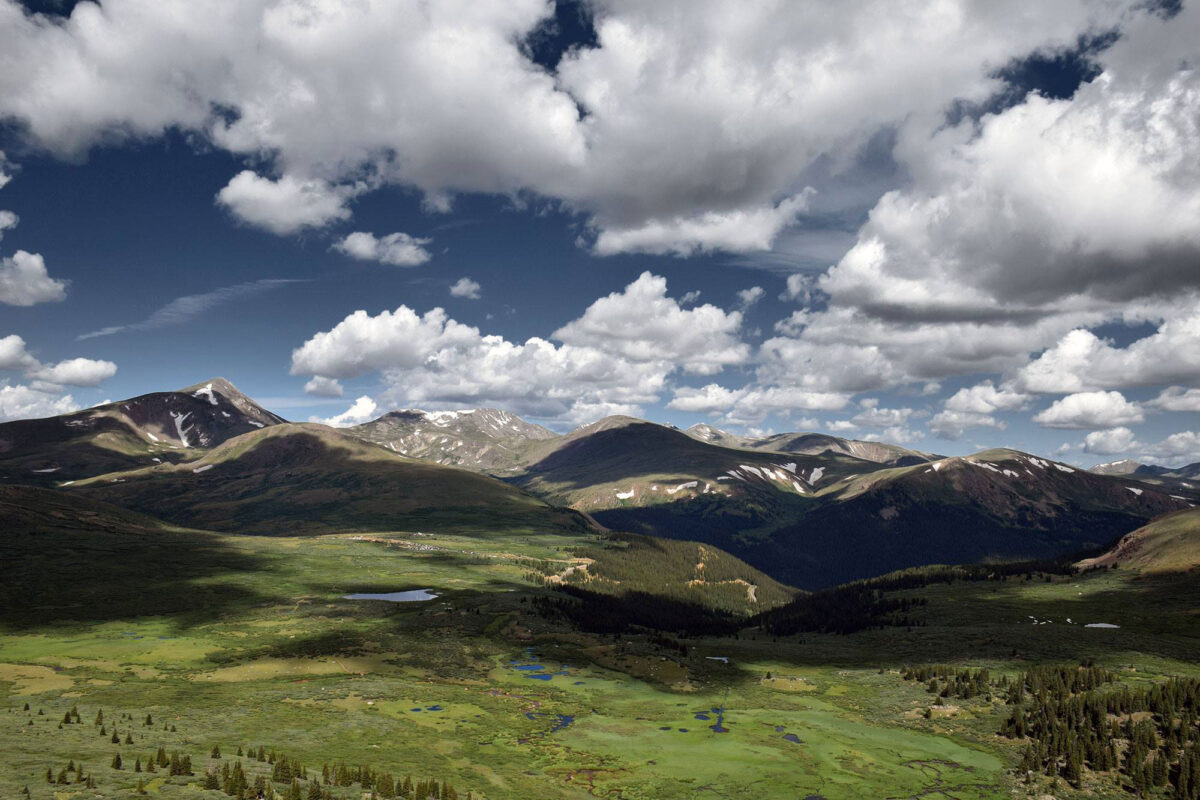 We don't know about you, but we can't wait to give this a try this summer. We'd encourage you to check out one or both of these incredible 14ers and enjoy the amazing town of Georgetown while you're at it.
We'd also like to extend a special thank you to our Guest blogger, Kyle Rutten, and to the town of Georgetown. Happy Hiking!
As always, we love seeing and hearing from you, be sure to follow us on Instagram @TheDenverEar and tag #TheDenverEar for a chance to be featured.