We all know our traditional ABCs. We've spent years reading, writing and reciting them. But, can you say the same for the ABCs of Denver? Today, we're swapping apple for Avanti and cat for Colfax — because it's always fun to think about what makes Denver so great!
We rounded up the essential landmarks, restaurants and attractions in Denver to create our own localized version of the ABCs. Enjoy!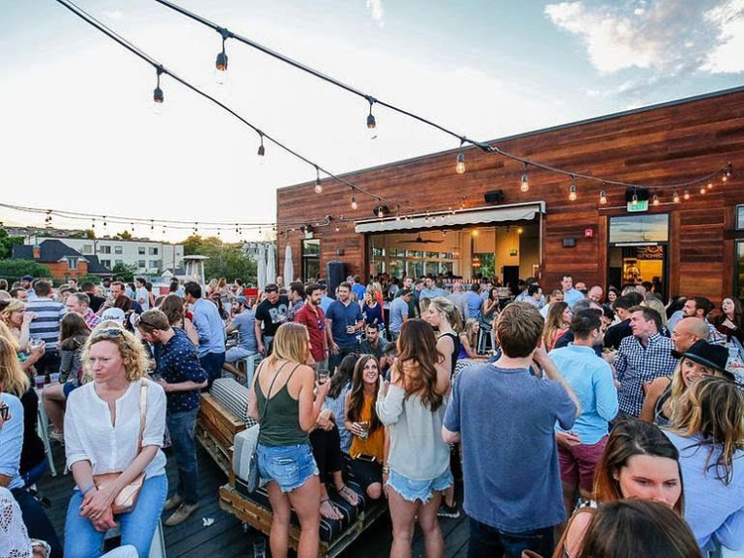 Photo courtesy of Avanti Food & Beverage
Avanti Food and Beverage is a modern food hall located in a trendy warehouse space. They feature seven different restaurant concepts housed in modified shipping containers. You can satisfy every craving at Avanti and enjoy their impressive lineup of craft beers and cocktails! Plus, if the great food doesn't have you coming back again and again, the incredible views from their rooftop bar definitely will.
B — Blucifer & the Big Blue Bear
There's no shortage of big, blue statues in the Denver area. Near the Denver International Airport, you'll find Blucifer, a 32-foot tall blue mustang sculpture with glowing red eyes. And, if you visit the Colorado Convention Center downtown, you can take a gander at the Big Blue Bear. Our beloved bear is 40 feet tall and can be seen peeking into the convention center playfully among several bright blue trees.
C — Colfax
Colfax Avenue is our main street and one of our most popular destinations. Part of U.S. 40 and running east to west through the Denver metropolitan area, Colfax is considered to be the longest street in the United States. You can find almost anything on Colfax, from great restaurants and bars to incredible boutiques and parks!
D — Downtown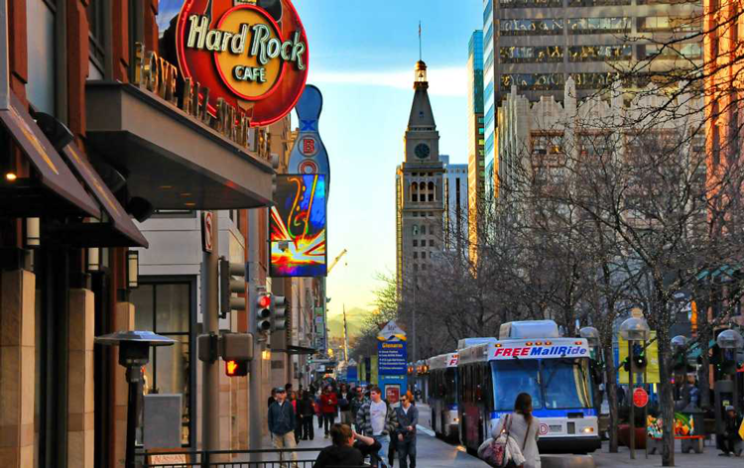 Photo courtesy of Denver.org
Downtown Denver is one of the most unique and diverse places in the country. Within a one-mile radius, you can kayak on the Platte River; explore award-winning museums; go on a shopping spree at some fabulous boutiques; see a Broadway touring show; enjoy some sports; and ride a rollercoaster! Go on a sculpture scavenger hunt, eat at a famed farm-to-table restaurant or catch a movie — the possibilities are endless downtown.
If you've driven on 25 and watched the Denver skyline slip by, chances are you've caught a few glimpses of Elitch's. Elitch Gardens is a unique amusement park located downtown with a rich history. Not only was it one of the first zoos west of Chicago, but it was also home to Denver's first symphony orchestra, first botanic garden, Colorado's first children's museum and the site of Denver's first motion picture theater! Visit April-October for a taste of Denver history and an insane adrenaline rush.
Because we're one of the beer capitals of the world, we had to put at least one tap room on this list! Falling Rock Tap House is one of the original beer bars in Denver, offering more than 70 tap handles in a classic, cozy atmosphere. The biggest treat at Falling Rock, however, might not be the delicious beer, but rather getting to peruse the vast collection of vintage beer bottles that decorate the walls.
G — Green Living
It's easy to be green in Denver. In fact, we've been named time and time again on lists of the greenest cities in America due to our innovative environmental regulations and initiatives. And it isn't just our government; we're home to hundreds of local businesses that take sustainability seriously! As an added bonus, no matter where you go in the city, you can probably get there by bike, bus or on our incredible light rail system — so you don't have to feel guilty while exploring!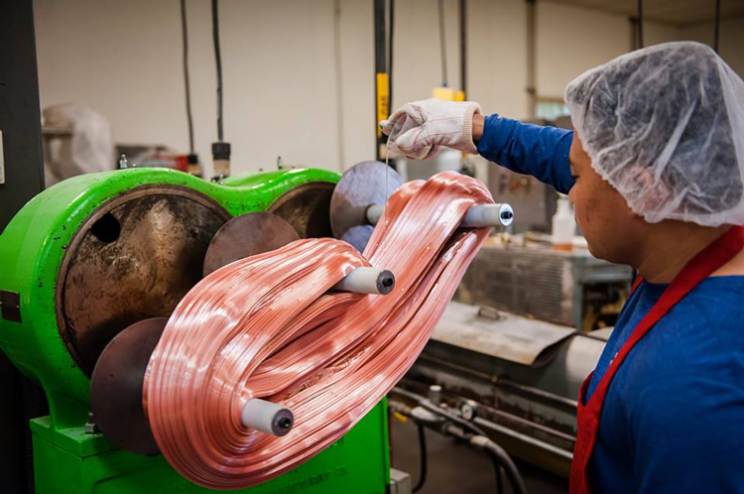 Photo courtesy of Hammond's Candy
Hammond's Candy Factory has been a Denver institution since 1920. What started as a small family business with a loyal local following, has now grown into an iconic brand with international distribution. Pay them a visit and curb your sweet tooth, or just stop in for a tour of their factory, which you can do Monday-Saturday.
While you might have to wait in line, enjoying a scoop from Little Man Ice Cream is a Denverite rite of passage. The 28-foot-tall, 14,000-pound milk can has been a favorite for locals and visitors since opening their doors in 2008. It only takes one bite of their incredible Salted Oreo flavor for you to see why!
City Park Jazz, a local nonprofit organization dedicated to promoting City Park, produces 10 free outdoor jazz concerts each summer. This concert series began in 1986 and has grown exponentially since. Today, each concert brings thousands of fans of all ages to City Park to enjoy great music, nature and community. If you're interested in attending, you can find this year's schedule here.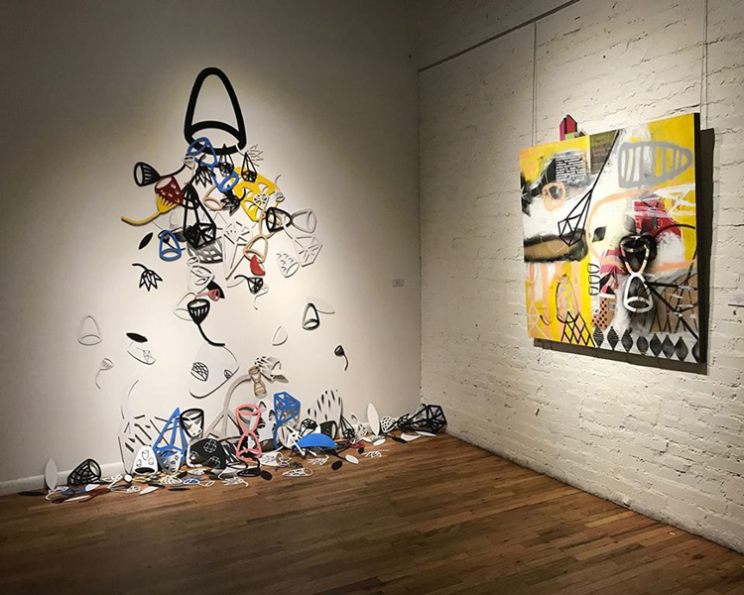 Photo courtesy of K Contemporary
Located in the heart of LoDo, K Contemporary is an art gallery which has been turning Denver's commercial art scene on its head since opening in 2017. This innovative gallery is owned by Doug Kacena and has been revitalizing the careers of local artists by changing the way he displays their art — giving each piece room to breathe. You can peruse the unique pieces Tuesday-Saturday, 12-6 p.m.
Nestled in the heart of downtown, Larimer Square is a historic district located at the exact spot where Denver was founded. Here, you'll find the best shops, restaurants and live entertainment, along with the chance to explore some of Denver's rich history!
M — Mile High
We're pretty proud of our status as the "Mile High City" even though there are only a couple spots in the city where you can really be exactly one mile high. The famed Mile-High Step located on the stops of the Colorado State Capitol (which is a must-take photo for your Instagram). And the Mile High Stadium, where you can catch our Broncos in a seat exactly 5280 feet above sea level.
Denver is home to eight professional sports teams including the Denver Broncos, The Colorado Avalanche, The Colorado Rapids and the Denver Nuggets! Our professional basketball team rules the court at the Pepsi Center downtown and with a roster that includes big-name veterans and exciting up-and-comers, you'll definitely want to catch a game whenever you can.
O — Outdoors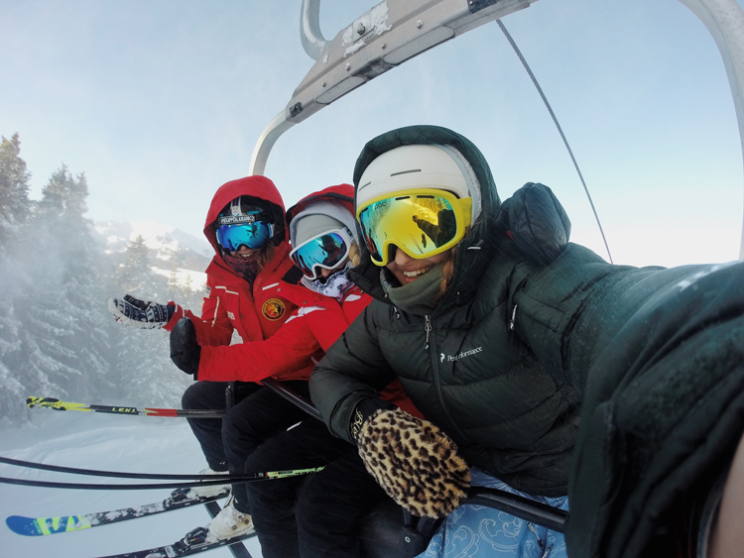 The great outdoors is kind of what Denver is known for. We love our biking, our hiking, skiing and snowboarding, canoeing and kayaking, jogging and really the chance to do anything outside. And with an average of 300 days of sunshine a year — it's not hard to do!
P — Phở
When you think of Denver food, you probably picture craft beer, Rocky Mountain Oysters, or breakfast burritos covered in green chile. While we do have all of those things (and boy, are they delicious!) we're also home to some pretty fabulous phở spots. Make sure to stop by Phở Lee, Phở Saigon and Phở Duy whenever you get a chance and enjoy a spectacular bowl of hot, spicy phở.
Q —BBQ
Barbecue is getting big in Denver and we couldn't be more excited! Over the past few years, our city has seen an explosion of smokehouses popping up throughout the city, making it so you don't have to trek all the way to the American South for some good 'cue. We highly recommend GQue Championship Barbecue, Smok and Roaming Buffalo Bar-B-Que for whenever a barbeque craving hits!
R — RiNo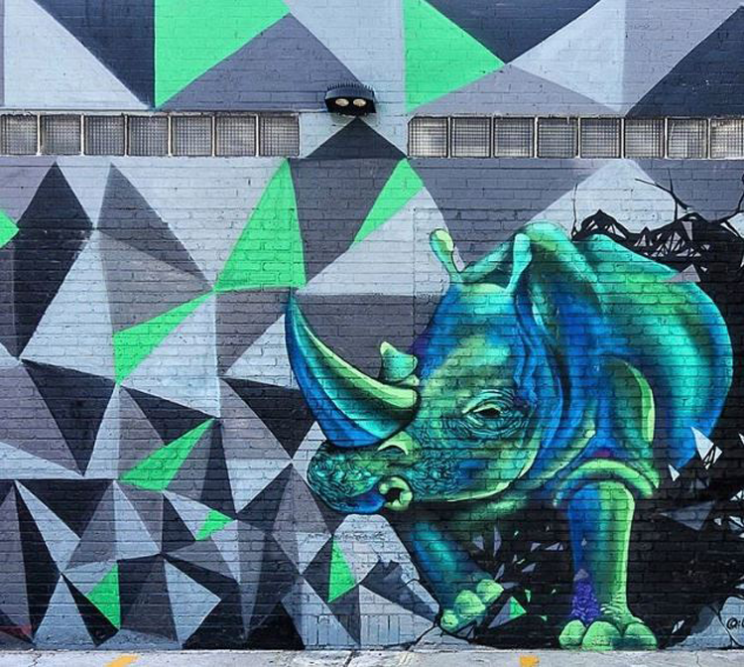 Photo courtesy of the River North Arts District
RiNo or the River North Arts District is one of Denver's most popular neighborhoods, full of things to see and do. RiNo is where "art is made", boasting historic warehouses and factory buildings that are home to everything from music venues, restaurants, breweries, and a plethora of art galleries and studios — all ripe for exploring!
The Source Hotel and Market Hall is located in RiNo and is a must-visit spot for great food, beer and views. With over 25 artisans calling the market home, two top breweries and a rooftop pool, you'll have a hard time running out of things to do!
There's no better place for a book lover than the Tattered Cover, one of the United State's oldest and largest independent bookstores! They have multiple locations around the city where you can get your bibliophile fix in. They host special events all of the time, including author signings, parties and bookworm meetups.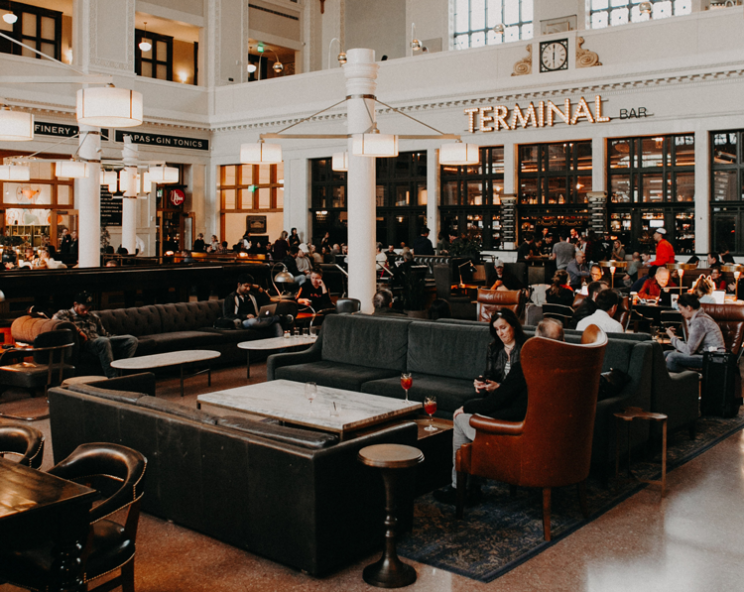 Union Station is arguably one of Denver's most famous landmarks and is hard to miss as you explore LoDo. The 100-year-old, historic building is full of restaurants, shops and even a hotel. Plus, the entire structure, inside and out, is completely gorgeous and definitely worth exploring!
While Voodoo Doughnuts began in Portland's Old Town, their pink boxes and unique baked goods can be found right here in Denver! You can find them on Colfax, where you can pick up one (or six) of their delicious, insane doughnuts. Their menu includes over 50 flavors including the Bacon Maple Bar, the raspberry Voodoo Doll and plenty more.
W — Wash Park
Washington Park, or Wash Park as Denverites like to refer to it, centers on a 155-acre park full of tree-lined paths for dog walkers and fitness lovers with picturesque lake and garden views. Taking a stroll or a bike ride through this famed park is a must on a nice day and once you've had enough exercise for the day — head over to South Gaylord Street, the neighborhood hotspot full of amazing restaurants, art galleries and boutiques.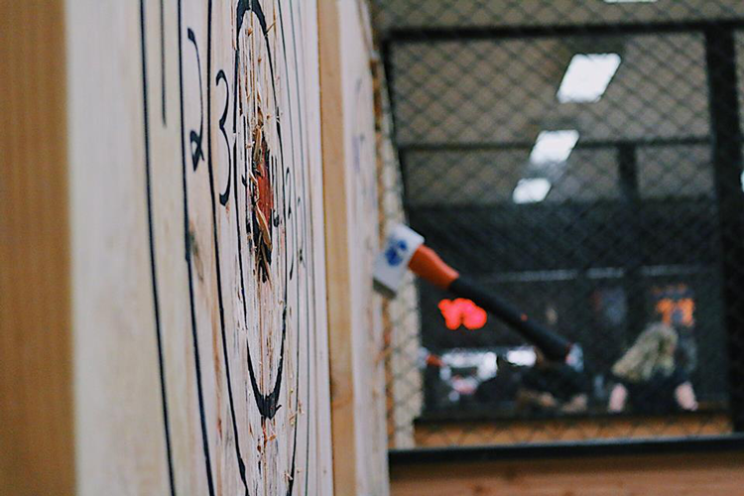 Photo courtesy of Bad Axe Throwing
Denverites love a good, weird sport. From archery dodgeball to ultimate laser tag — we've got them all. One of our favorites is Bad Axe Throwing, which you can do just north of Denver in Welby. So pay them a visit and try your hand at this Canadian backyard pastime!
Y — Yoga
Just like Denver loves our weird sports, we also love finding unique ways to practice yoga! Try "Yoga Under the Sea" at the Downtown Aquarium, "Rainforest Yoga" at the Butterfly Pavilion in Westminster, and you should definitely try yoga on one of our many rooftop bars when you get a chance. You can even practice yoga with the help of your favorite critters like goats at Rocky Mountain Goat Yoga, cats at Denver Cat Company, and even kangaroos at Zoo Chateau in Golden!
Our Denver Zoo was one of the first American institutions to implement a new zoo strategy — putting visitors face-to-face with the animals in their natural habitats without bars or fences. Today, you can still benefit from that concept with innovative modern exhibits like Toyota Elephant Passage, where you can see elephants cross a bridge over your head, and EDGE, which allows you to get closer to Amur tigers than you ever knew you wanted to be!
Now you know your ABCs!
Did we miss your favorite Denver attraction? Let us know in the comments!