Brunch, in our opinion, is the most important meal of the day. This half-breakfast, half-lunch chow down allows you to reap the benefits of both meals all at the lazy hour of 11 a.m. (or later) on a weekend.
And we can't think of a better season to enjoy brunch than summer. Ice cold mimosas, light and fluffy omelets and airy outdoor patios are the perfect summer treat. That's why we rounded up some of our go-to brunch spots in the Denver area that all offer outdoor patios for you to brunch on. Enjoy!
For a Mouthwatering Biscuit:
Annette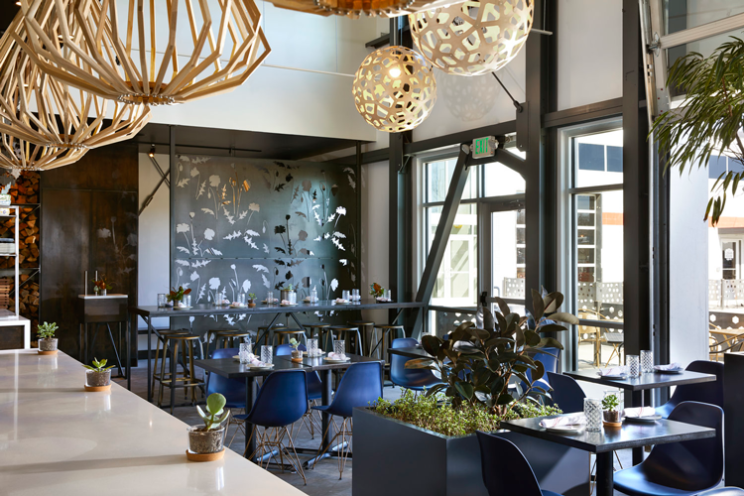 Photo courtesy of Annette
This might be a controversial opinion, especially since we have the Denver Biscuit Company also on this list, but Annette features one of the best biscuits in town. This simple, buttered piece of quick bread is good enough to warrant an entire trip to this popular eatery, but it isn't the only reason you should visit. They also offer a small but mighty brunch menu, full of delicious dishes like their pork sandwich, yeasted waffle and old fashioned donut holes.
Beast and Bottle is a sophisticated restaurant that offers plenty of homestyle hospitality and rustic dishes. This popular spot was created by the brother and sister team, Paul and Aileen Reilly, the same duo behind Coperta and Pizzeria Coperta. Just like at their other restaurants, they make a point of keeping it simple: delicious food and great service. You can enjoy both cozied up on their spacious patio on a sunny summer morning all season long.
For Aebleskivers:
Call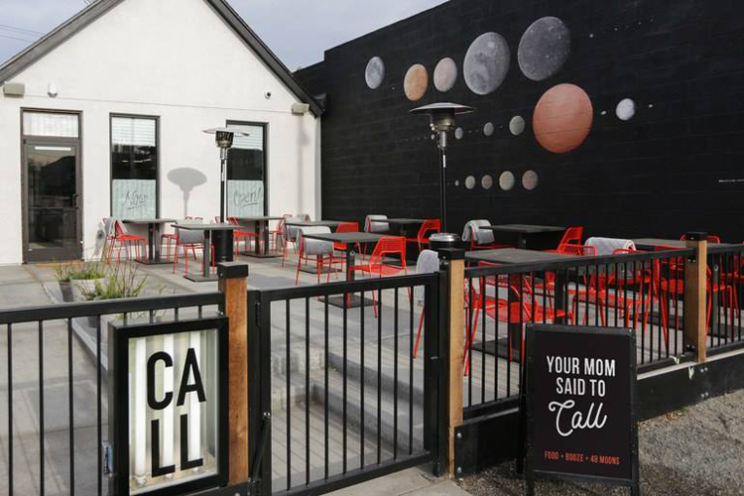 Photo courtesy of Call
We know aebleskivers are probably not on the top of the list of your brunch spot requirements, but they should be! These donut-hole like Danish treats are a signature dish at Call and we wouldn't have it any other way. Call is a small spot with a huge buzz, named one of Bon Appétit's Best New Restaurants in 2019, and for a good reason. They offer a vast menu full of delicious brunch options including a pork and fried egg sandwich that will ruin all other egg sandwiches for you forever.
For When You Want Pasta For Breakfast:
Shells & Sauce
Not only does Shells and Sauce offer $3 Bloody Marys and mimosas, but you can also opt for pasta for brunch! While their menu may not seem like it goes together well — just trust us. Order a plate of the eggs carbonara, a breakfast burrito, or some chili cheese fries and a chicken and waffle plate smothered in bacon and Stranahan's whiskey butter — because Shells and Sauce can do no wrong.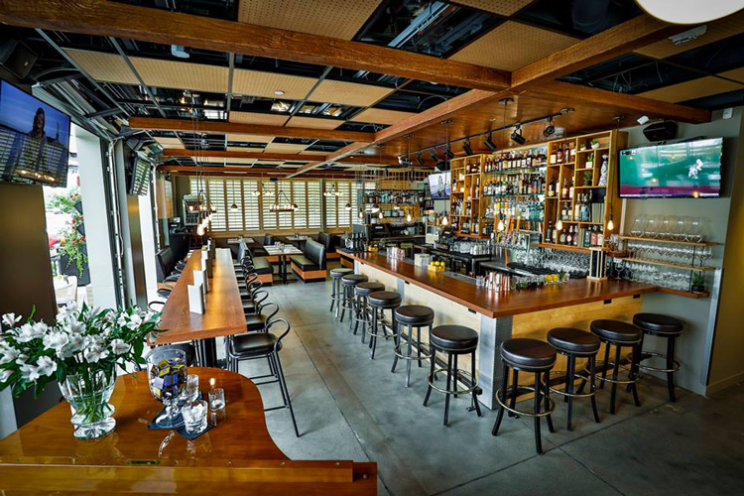 Photo courtesy of Officers Club
Located in Lowry, Officers Club is a newcomer on the Denver brunch scene, featuring massive portions of classic breakfast fare in their mid-century themed restaurant. The entire restaurant celebrates the history of the Lowry Airforce Base, decorating their space to look like a modern take on classic officers clubs of military bases during their heyday. So take a load off on their cozy patio or up at their sleek bar. We recommend indulging in one of their to-die-for cinnamon rolls with maple frosting, and while you're at it, pair it with a bacon bourbon Old Fashioned for a dynamite combination.
For the Vegan Bruncher:
Root Down
Root Down is a popular brunch spot located in an old gas station and features plenty of vegan, vegetarian and gluten-free options. Sit inside or out in this eclectic eatery or get the best of both worlds in their breezy, dining room that opens up onto the patio. Root Down is also one of the most eco-friendly restaurants in the city, powered completely by wind energy and offering a menu full of locally sourced ingredients. You can find a full list of what they're doing to minimize their carbon footprint on their website.
Devil's Food bakery has been a neighborhood favorite since opening in 1999. While you can still get a cup of coffee and an incredible pastry from there (and you definitely should), it has grown into something so much more. The Cookery is now its own dine-in space that is decorated in a hipster-antique style and the perfect addition to any Instagram feed. Order one of their breakfast basics, like buttermilk pancakes, challah French toast, quiche or eggs Benedict, and devour your spread in the comfort of their adorable patio. They don't take reservations, so you'll probably have to wait — but we promise it's worth it!
For Bottomless Mimosas:
Linger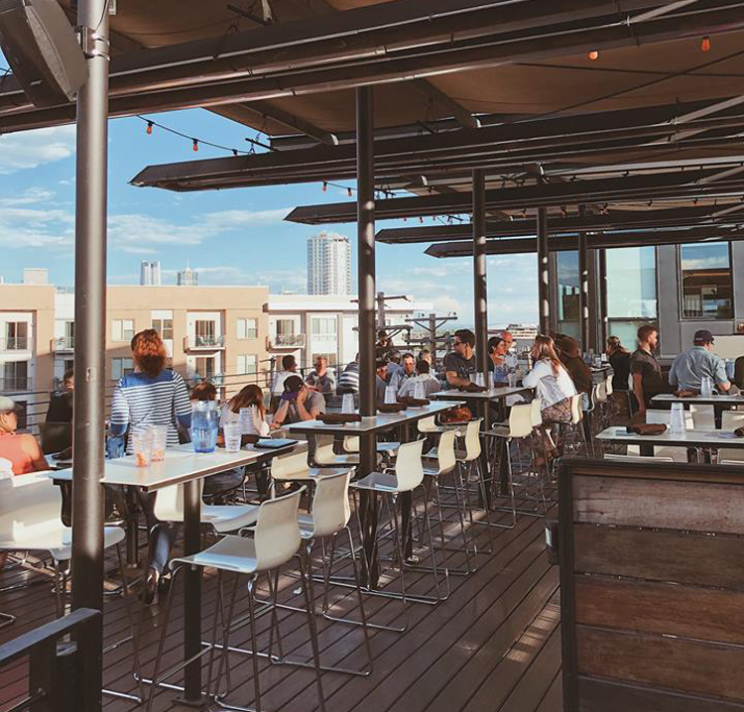 Photo courtesy of Linger
Arguably one of the best restaurants in the Mile High City, Linger is located in what used to be a mortuary and serves up some of the most killer cocktails around. Their rooftop patio and bar will fulfill your wildest hipster fantasies and their brunch menu full of tantalizing breakfast staples and unique dishes will send you right to heaven. Plus, don't miss their $15 bottomless mimosa special available every weekend.
For Sustainable Cuisine:
Old Major
Old Major is a Denver Highlands staple that does food a little differently. They specialize in American cuisine made using only humanely raised meats, sustainable seafood, and quality ingredients sourced from local farmers and ranchers. We can't wait to settle in on their quaint patio under a bright red umbrella with one of their craft cocktails this season!
For an Italian Brunch Experience:
Quality Italian
If you're celebrating a special occasion, or just really like fancy brunch, Quality Italian is the perfect spot for you. Start with their bellini cart service, where you can choose your own juice and Prosecco combination. Then try one of their signature brunch dishes like NY-style eggs Benedict or their bananas fosters French toast. But, for a truly special treat, all of their juicy, prime steaks are available upon request.
3237 East Colfax Avenue | 4275 Tennyson Street | 141 South Broadway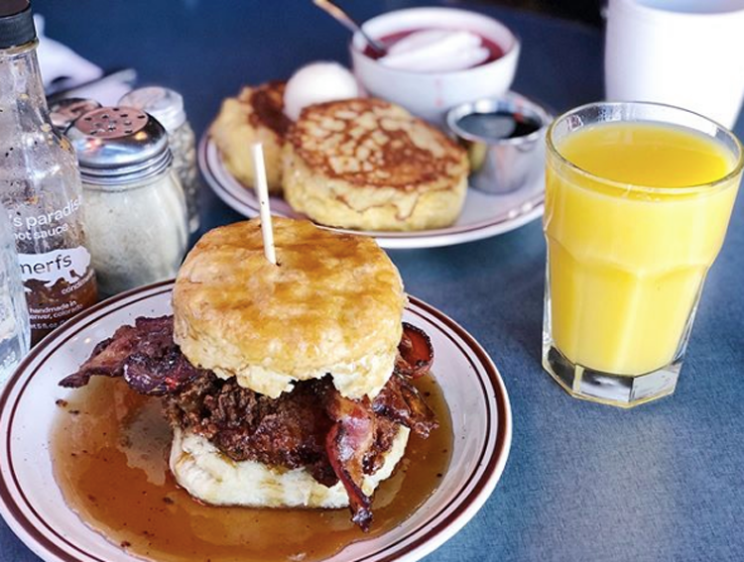 Photo courtesy of the Denver Biscuit Company
You haven't lived until you've tried a famous Denver Biscuit Company biscuit. While their delicious biscuits are great on their own, it's the marvelous sandwiches that they create with them that have made this Denver restaurant known world-wide. The Lola features their signature buttermilk fried chicken, bacon, housemade honey butter and maple syrup. The Colfax A throws in a little ham, collard greens, a fried egg and some hot sauce. But if you really want a "Southern" experience? Try the Beeler, which makes their Nashville Hot Chicken and housemade pickles the stars of the show.
Bon Appétit!
Did we miss your favorite summer brunch spot in Denver? Let's chat in the comments!