Hello July!
With summer finally here, we came up with 9 things to do in Denver this July that you won't want to miss. From 4th of July celebrations, shows, and incredible events – we're feeling those summer vibes.
4TH OF JULY CELEBRATIONS
1. INDEPENDENCE EVE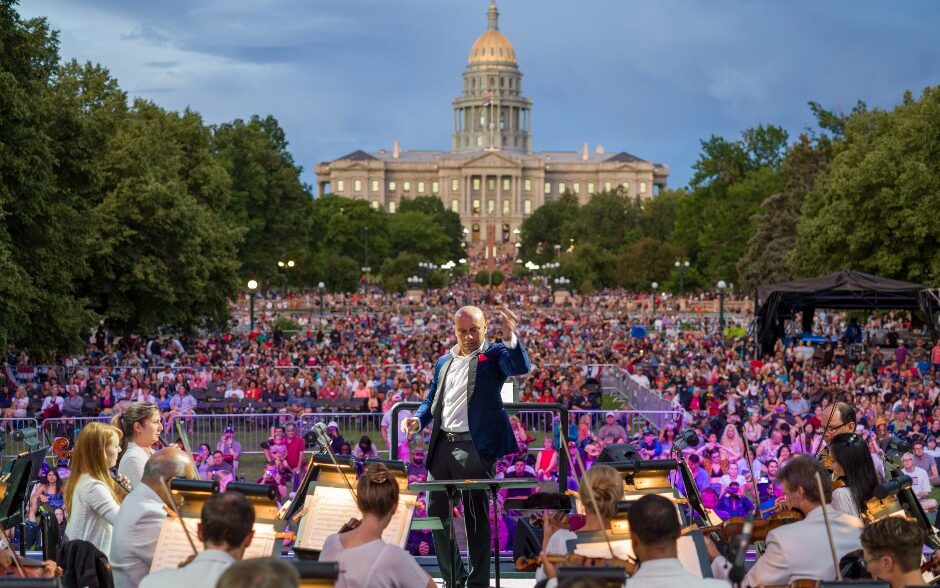 Kicking off our list is a Denver tradition – Independence Eve.
Taking place at Civic Center Park on July 3rd, it's the perfect way to kickoff your 4th of July celebrations. This event is open to the public and free to attend. You'll enjoy a concert featuring the Colorado Symphony, a light show on Denver's iconic City and County Building, and a spectacular fireworks show. Doors open at 5 PM and we'd highly recommend arriving early to secure a good spot.
2. ZEDS DEAD & FRIENDS
Up next is another great event coming to Civic Center Park this 4th – Zeds Dead & Friends.
This 3rd annual Backyard Jamboree takes place on Tuesday July 4th and is sure bring all the good vibes. With a stacked lineup featuring the likes of Zeds Dead, Truth, Blanke, Rush Hour, Vampa, SuperAVE. B2B HEYZ, Jawns, and Twonski; you know you're in for a good night. Tickets are still available and can be found here.
Psst… doors open at 2 PM and we'd highly recommend planning ahead.
3. SUNDAY FUNDAY POLO PARTY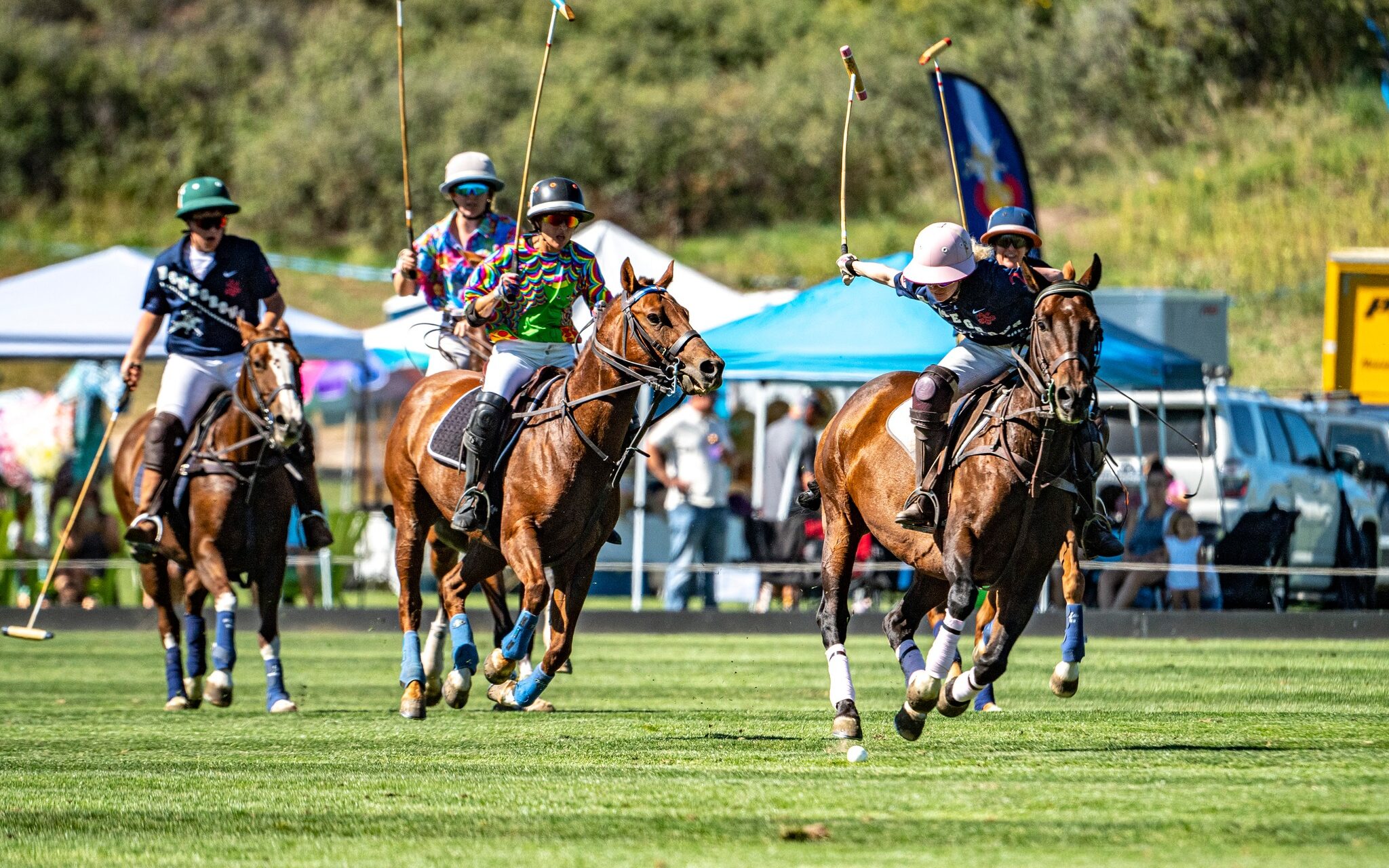 For those looking for something a little different this 4th – may we present the Sunday Funday Polo Party.
Taking place on July 2nd, the Denver Polo Club opens its doors for an elevated Sunday Funday party. Not only will you enjoy watching heart-pounding polo action from the sidelines, but you'll also enjoy an outdoor cocktail bar, delicious bites, meet-and-greets, and plenty of 4th of July festivities. Tickets can be found here.
SHOWS
4. GLOBAL DANCE FESTIVAL
Get on your dancing shoes!
We're of course talking about the Global Dance Festival. While we can still remember the days when Global took place at Red Rocks – this year's festival runs July 21-22 at Empower Field and features some heavy hitters of the dance music community. Tickets are still available and range from GA and VIP day/weekend passes and exclusive cabana access.
5. COLORADO IS FOR LOVERS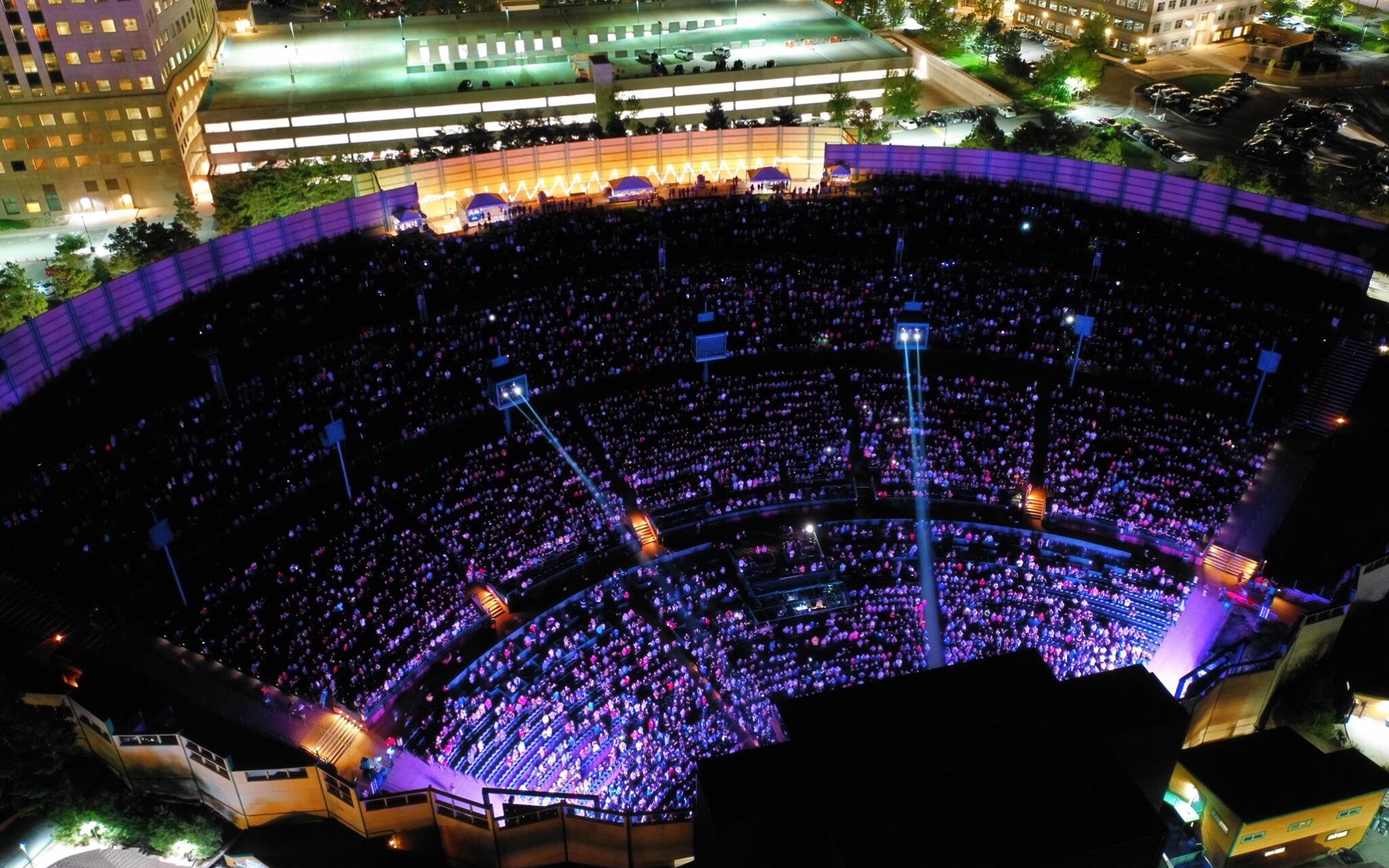 Do we have any former emo kids in the house?
Hawthorne Heights' Colorado is for Lovers Festival is brining back all those angsty memories and feels. Taking place at Fiddler's Green on July 22nd this is one event you won't want to miss. With a stacked lineup featuring some heavy hitters like: Alkaline Trio, the Red Jumpsuit Apparatus, and of course Hawthorne Heights – our 13 year-old self is having a moment. Tickets are still available and can be found here.
6. CRAIG ROBINSON
Rounding out our list of must-see shows this month is Craig Robinson.
The comedian brings his show to Comedy Works from July 13-15 for an evening(s) that's sure to be full of laughs. Tickets are still available but won't last for long.
EVENTS
7. THE BIG EAT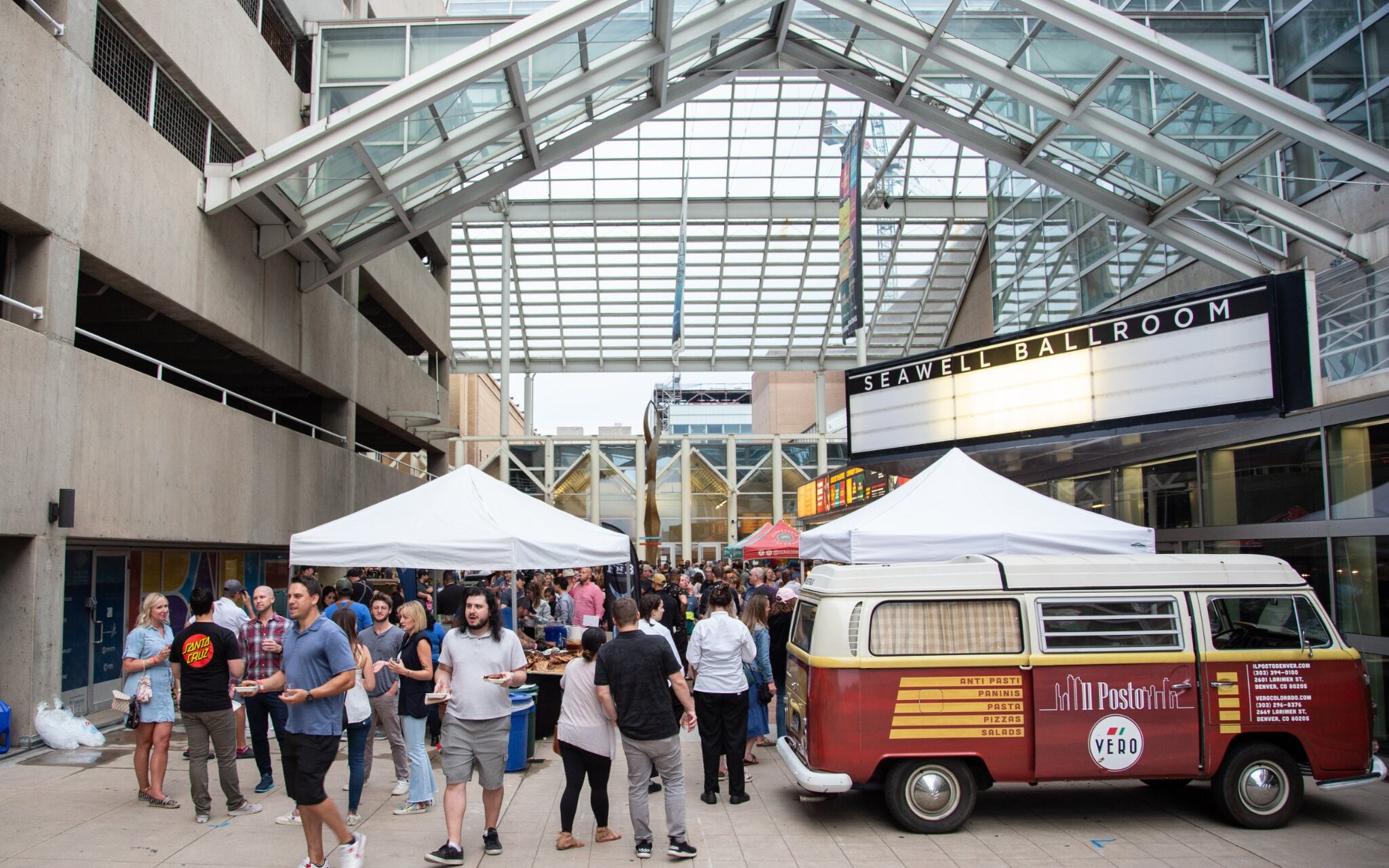 Kicking off our list of events is a foodie's dream – The Big Eat 2023.
EatDenver's annual food festival is back and better than ever – featuring unlimited bites, sips, and fun from over 50+ of your favorite bars, restaurants, and beverage brands. This open-air event is 21+ (sorry kiddos) and takes place on Thursday July 20th at the Denver Performing Arts Complex. Be sure visit their site for tickets, restaurant lineups, and more.
8. BASTILLE DAY FRENCH FEST
Bonjour!
Are you looking to experience the best of French culture in Denver? Then Bastille Day French Fest in Cherry Creek is perfect for you. Running July 14- 15 you'll enjoy exquisite French food, wine, art, and live entertainment all weekend long. This event is free to attend and open to the public.
Psst… furry friends are more than welcome to attend, as well.
9. TOP TACO FEST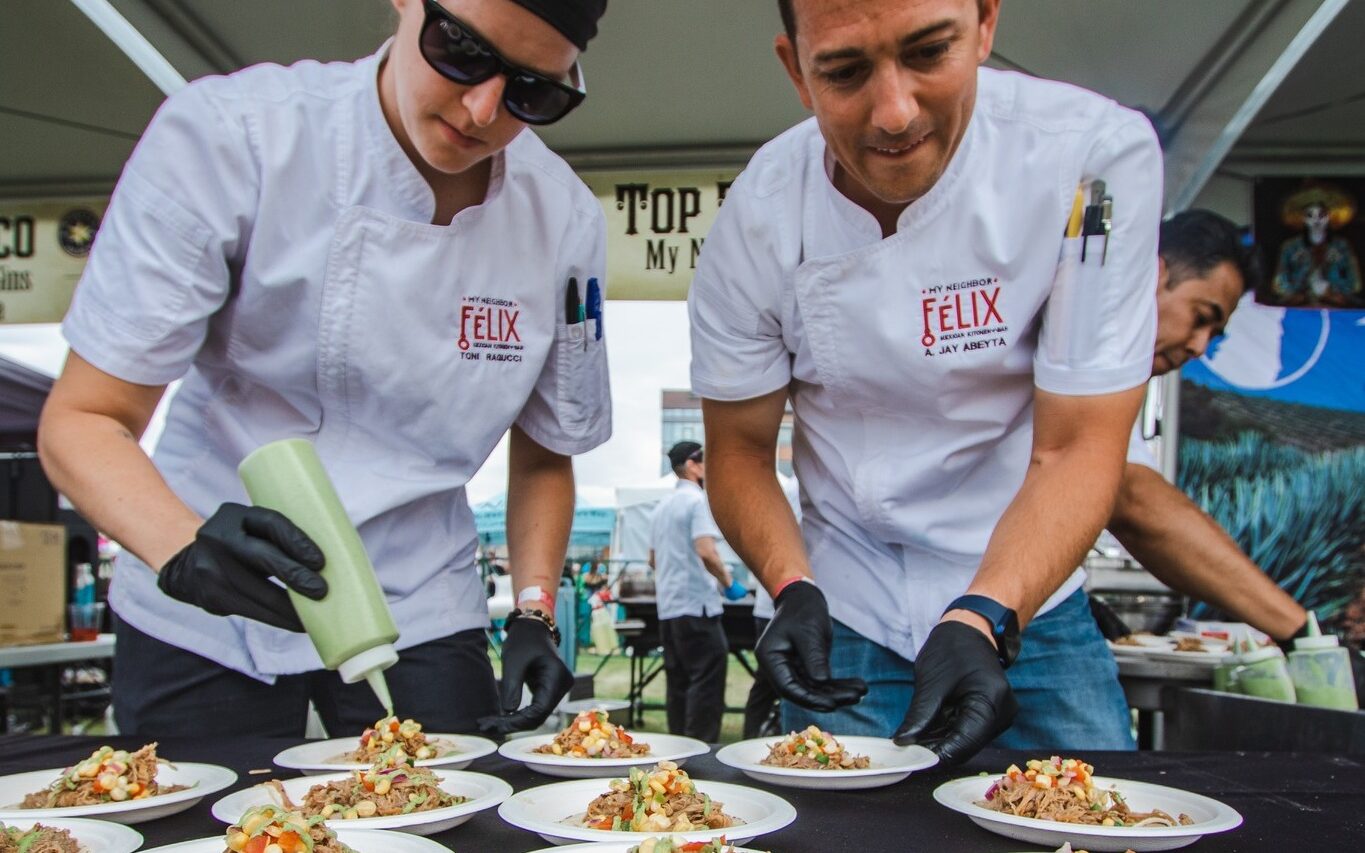 Last but certainly not least is the return of one of our favorite events – Top Taco.
Taking place on July 13th, you'll sample unlimited tacos and signature tequila cocktails from some of the best restaurants in Denver. If that's not enough to get you in the door, you'll also enjoy live music, tequila lounges, a tent specifically dedicated to mezcal tasting and some of the best chefs and mixologists in the city. Tickets sell out every year and can be found here.
HAPPY JULY!
We hope you have plenty of fun in the sun this July, thanks for letting us help you find some cool ways to spend it!
Keep those tags coming as we love seeing and hearing from you. Be sure to follow us on Instagram @TheDenverEar and tag #TheDenverEar for a chance to be featured.