Up to snow good!
While we're sure you've already noticed – it's officially winter in Colorado. In honor of our favorite time of year we came up with a list of 9 super chill (pun intended) winter events to visit in Colorado this year.
This might be our coolest list yet!
1. INTERNATIONAL SNOW SCULPTURE CHAMPIONSHIPS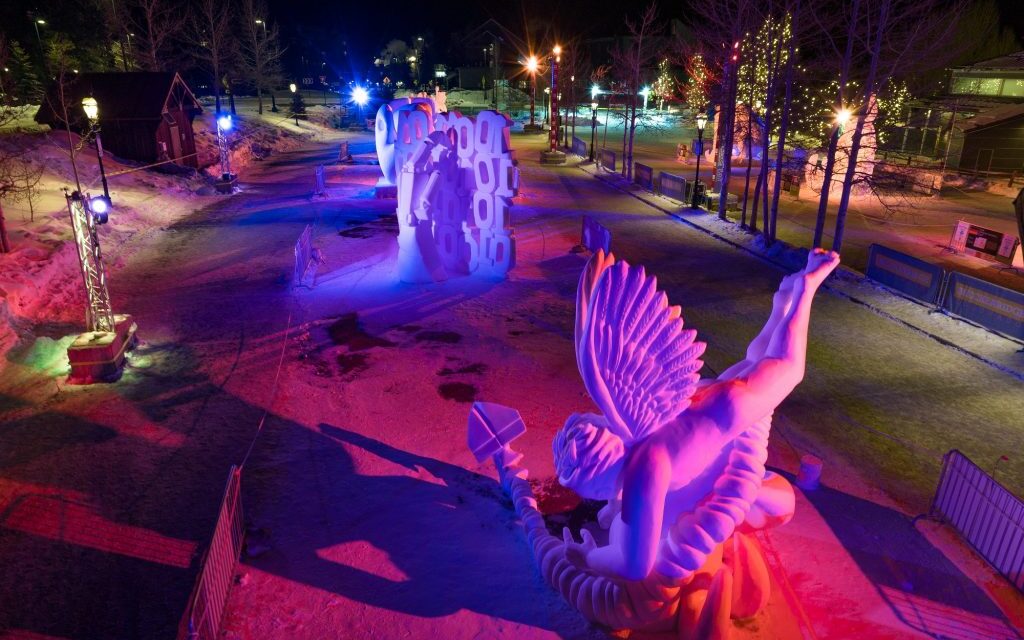 Kicking off our list is one of our favorite winter traditions – Breckenridge's International Snow Sculpture Championships. This icy competition brings teams from all over the world to Breck as they compete and create some truly incredible works of art – made entirely of snow.
This year's event runs January 23rd – February 1st, with viewing beginning on the 27th. This event is free to the public, however, timed entry reservations (free of cost) are ONLY required on Saturday, Jan. 28th as it's sure to be the busiest day.
2. KEYSTONE'S WINTER BLUEGRASS WEEKEND
Winter + Bluegrass… it doesn't get any more Colorado than that!
The 10th annual Keystone Winter Bluegrass Weekend taking place January 27-28 is the perfect way to end the ski day. Taking place at Warren Station from 7-11 PM, each night features a stacked lineup of some of Colorado's best bluegrass bands. Get your tickets here.
3. FROZEN DEAD GUY DAYS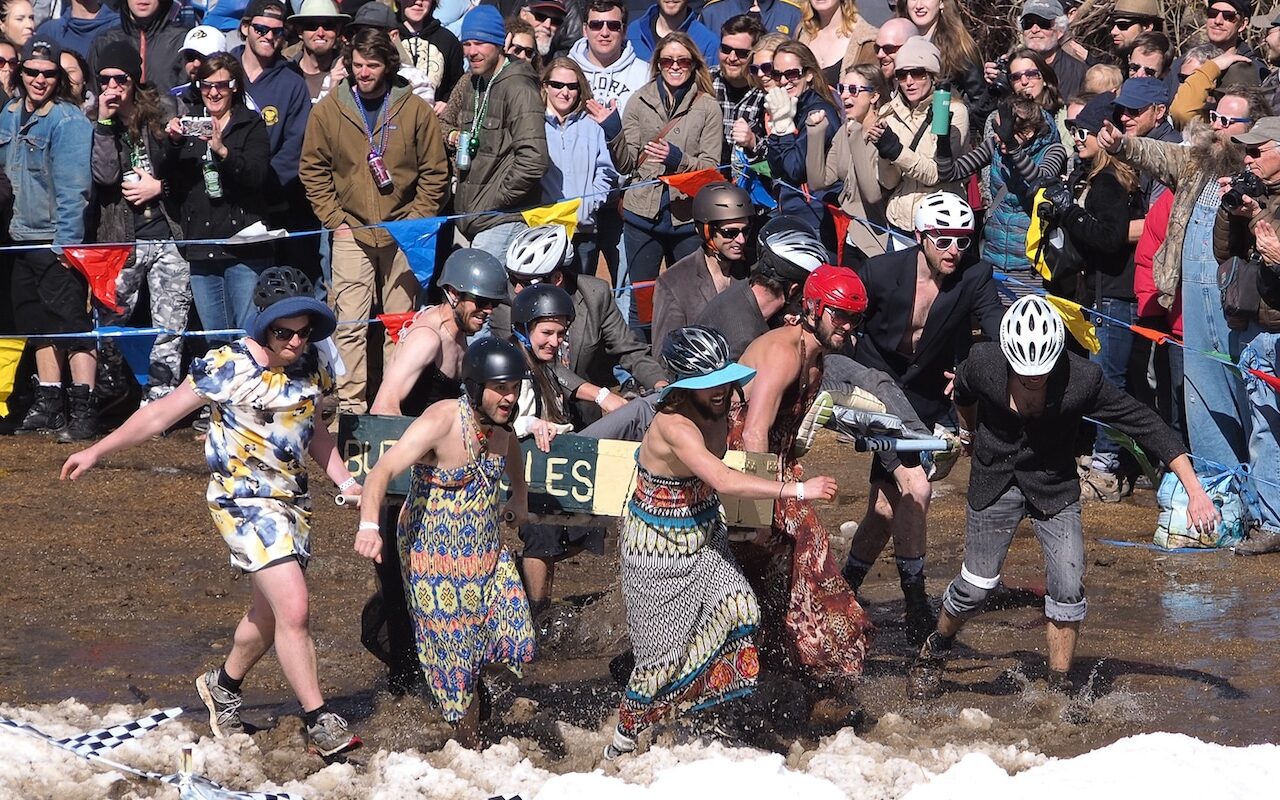 You had us at Frozen Dead Guy.
We're of course talking about Frozen Dead Guy Days, which is moving to Estes Park, CO this year.
While this festival saw a change in scenery it's sure to be jam packed with all your favorite winter fun. Taking place March 17-19 it's the perfect way to say goodbye to the short days of winter and head into the melting snows of spring. From live music, coffin races, polar plunges, frozen t-shirt contests, frozen turkey bowling, costume contests and more this is one festival every Coloradan needs to experience at least once. Tickets are scheduled to go on sale in late January, but you can sign up for alerts here, in the meantime.
4. WINTER POLO CLASSIC
Now hear us out… polo in the winter!
Taking place on February 25th, The Broadmoor's first ever Winter Polo Classic makes its debut and is one you won't want to miss. With the resort's deeply rooted polo past and some of the country's top players, it's a great way to explore the world of polo. You can find reserved and GA seating tickets here.
5. X GAMES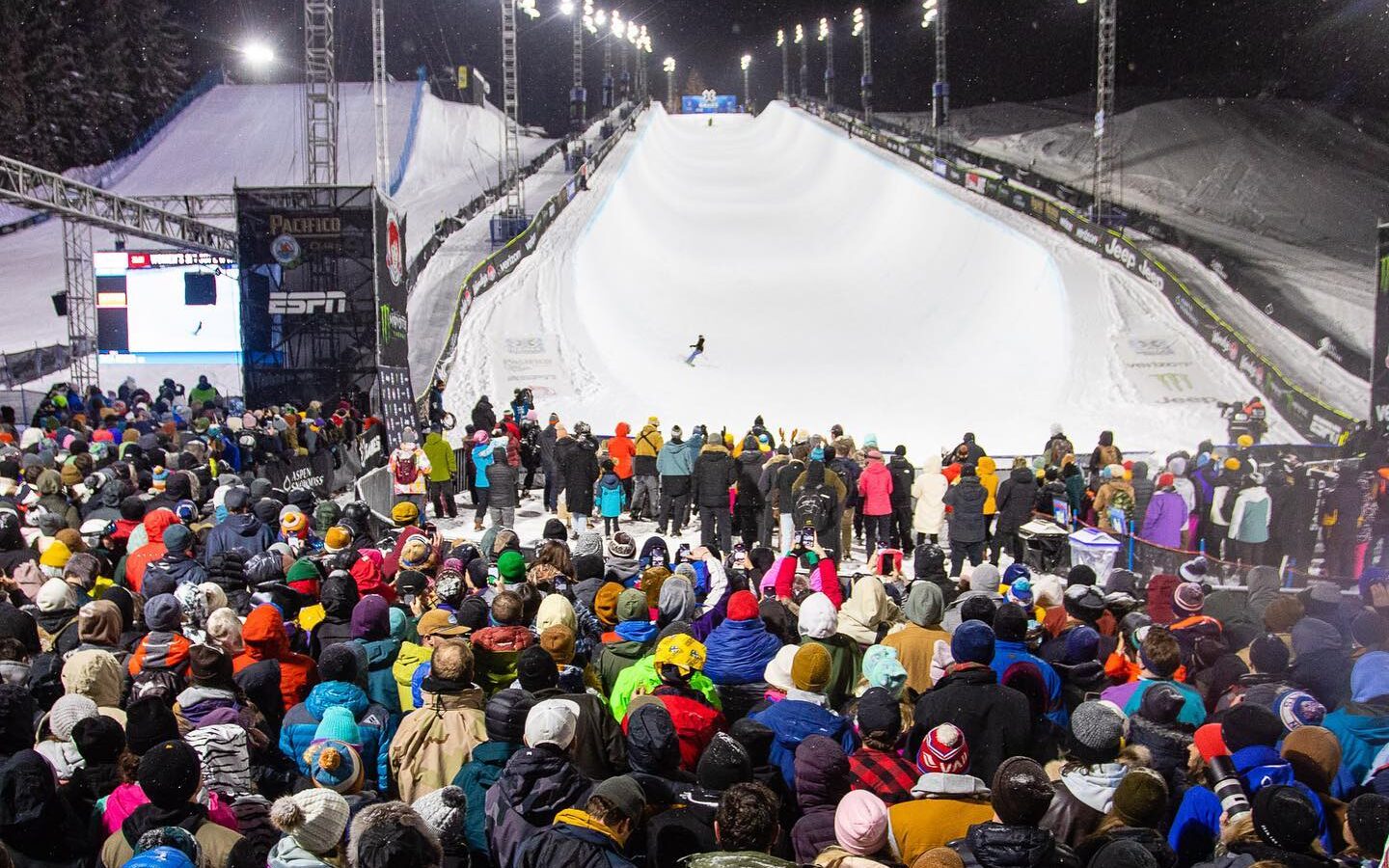 Up next is the return of an eXtremely cool winter event – X Games Aspen.
Taking place January 27-29- it's arguably the biggest snow sport event of the year, featuring hundreds of the world's top winter athletes. Aside from some stunning mountain views, X Games competitions and music performances are free to the public and sure to leave you coming back from more.
Psst… we'd highly suggest getting their early and dressing Xtra warm.
6. ULLRGRASS
UllrGrass is coming.
This 3-day festival taking place in Golden, CO the last weekend in January, is the perfect way to unleash your inner Viking. Complete with live music, beer festival, costume contest(s) and so much more. Be sure to grab those last-minute tickets and enjoy the nordic vibes.
7. LEADVILLE SKI JORING & CRYSTAL CARNIVAL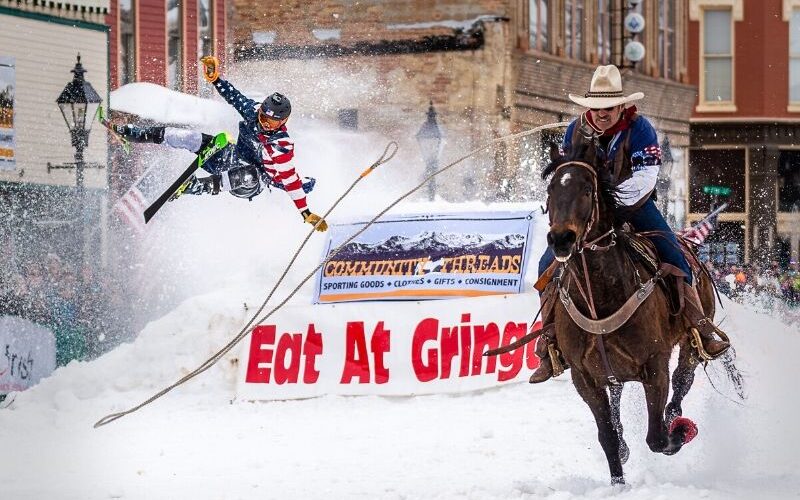 Up next is another Colorado staple – the Leadville Ski Joring and Crystal Carnival. Running March 3-5 this unique event is jam packed with plenty of winter fun including: the gravity defying sport of ski joring, mountain biking, Nordic ski races, paintball biathlon, live music, dancing, and more.
Psst… if you aren't familiar with ski joring you're going to want to google this one!
8. STEAMBOAT WINTER CARNIVAL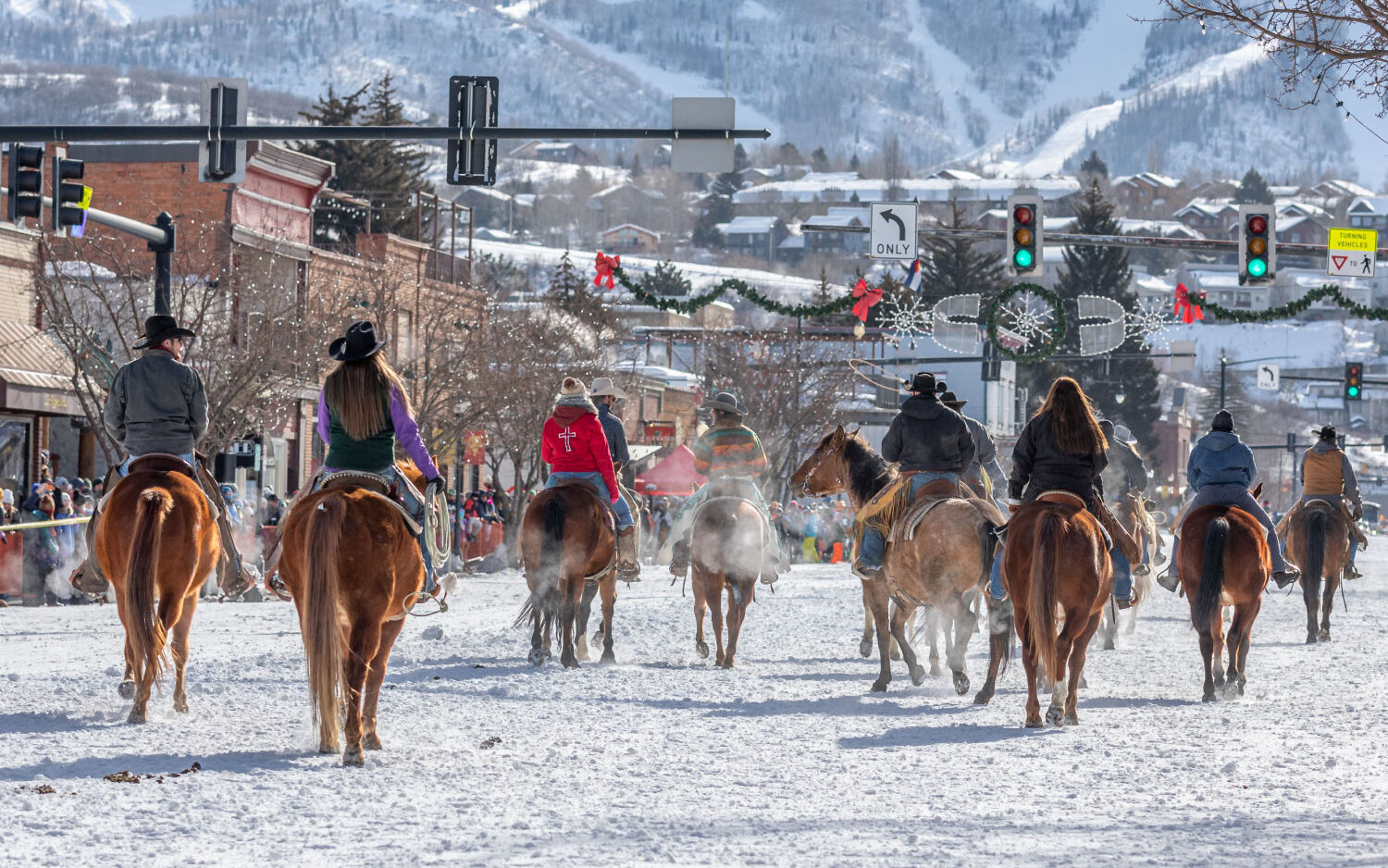 Celebrate 110 years of tradition at the Steamboat Winter Carnival.
This is one of the oldest winter carnivals in Colorado that highlights Steamboat's unique western roots and love of winter sports. Taking place February 9-13, it's a great way to celebrate the season of freezin'. From Nordic jumping, mountain soirees, street events, parades, fireworks and more; it's easy to see what makes it a winter favorite.
Psst… be sure to catch The Lighted Man on the 9th.
9. DENVER WINTER WHISKEY TASTING FESTIVAL
Rounding out our list is The Denver Winter Whiskey Tasting Festival.
Taking place on January 28th at Blake Street Tavern – it sure is one way to stay warm this winter. Some notable highlights from this year's festival include: 20+ local and international whiskeys, live music, delicious bites, an exclusive tasting glass and endless amounts of fun. Tickets are selling quickly, grab yours while you still can.
IT'S A WINTERFUL LIFE
We've said it before and we'll say it again, winter in Colorado is THE ultimate! We hope you take the time to enjoy some of these uniquely Colorado winter events. Stay cozy!
As always, we love seeing and hearing from you, be sure to follow us on Instagram @TheDenverEar and tag #TheDenverEar for a chance to be featured.