We've got the need, the need for speed… boats that is.

With summer almost over and fall quickly approaching, that doesn't mean you can't have some last minute fun in the sun. Check out our list of the 9 best lakes and reservoirs for boating in Colorado that'll help you do just that. Not sure where/how to get out on the water? Don't sweat it (see what we did there), we've got you covered.

Psst… don't forget the sunscreen!
1. Blue Mesa Reservoir
Whether you're looking to get out on the boat or spend time lounging in the sun, Blue Mesa Reservoir has it all. Spanning over 20-miles with an impressive 96-miles of shoreline; Colorado's largest body of water is sure to become your go-to place for all your boating, sailing, water skiing, kayaking, paddle-boarding, and swimming needs. Located just outside Gunnison, this reservoir is sure to have something for everyone.

Psst… Be sure to check out either Elk Creek Marina or Lake Folk Marina for additional information on boat rentals, boat launching, amenities, and more!
2. Horsetooth Reservoir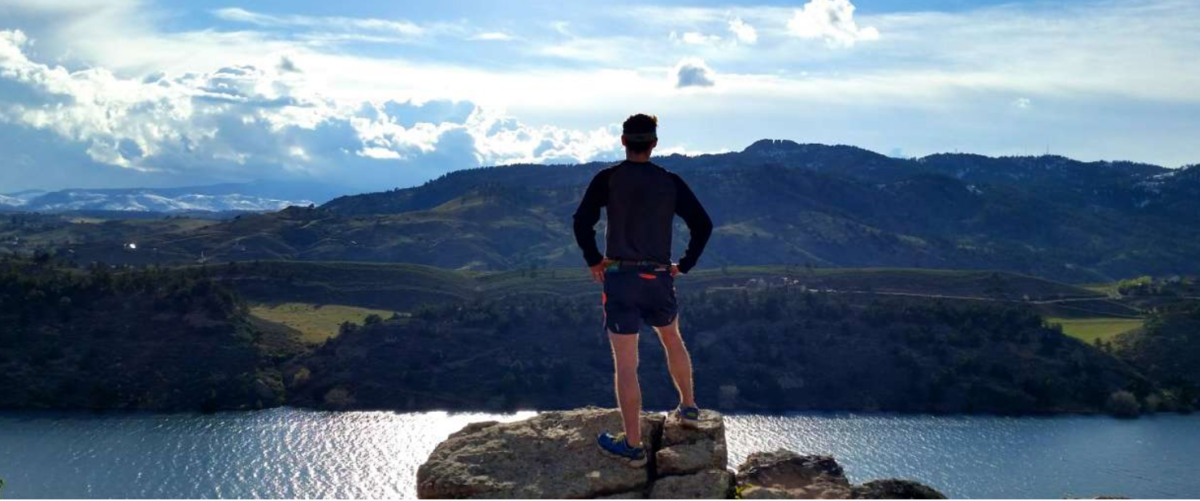 Located just outside Fort Collins, this scenic 6.5-mile-long reservoir is a great place for boating and so much more. You'll be surrounded by amazing views, hiking/mountain biking trails, camping, and can even go horseback riding all without ever having to leave Horsetooth Reservoir.

Check out Inlet Bay Marina for your motorized and non-motorized rental needs.
3. Chatfield Reservoir
Are you looking to go boating before/after work or play hooky for a day on the water?
Located in our backyard, Chatfield Reservoir is the perfect place to do just that. It's easy to see what makes Chatfield so popular with us Denverites, but did you know the park also has a full-service marina? Yes, you can thank us later.
4. Cherry Creek Reservoir
Next on our list is another local favorite, Cherry Creek Reservoir.
Perfect for those of you looking to stay close to home, this reservoir is open year-round for all your boating and non-boating needs.
5. Lake Granby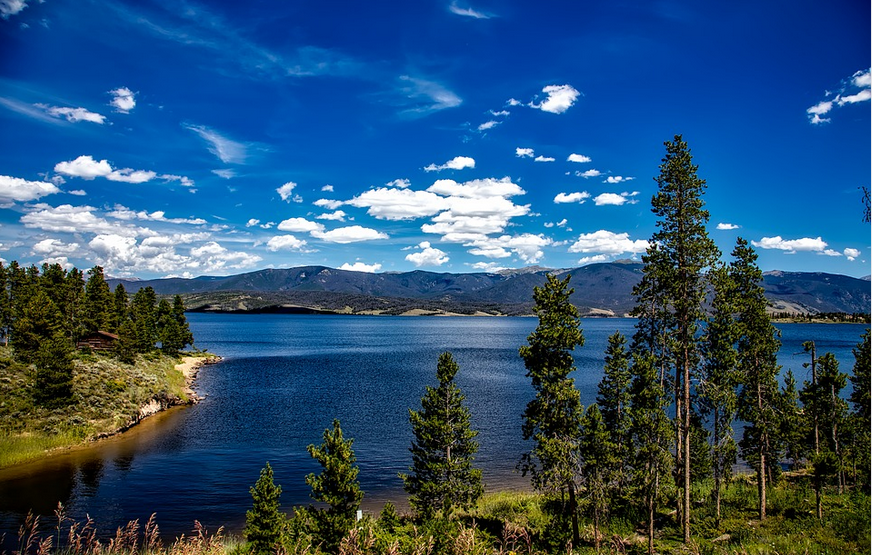 Looking to get out of town, Lake Granby makes for the perfect daytrip or weekend getaway. Located just outside Granby (about 2 hours from Denver), this lake boasts over 40 miles of scenic shoreline. Also, if one lake just isn't enough, did we mention there are two surrounding sister-lakes?

Be sure to visit Indian Peaks Marina for all your boating needs and make some time to enjoy their full-service restaurant and bar.
6. Carter Lake
Open year-round, Carter Lake makes for another great daytrip spot for those looking to get out of the city every now and then. Located southwest of Loveland and surrounded by 1,000 acres, this reservoir a great place for all your favorite water related and non-water related activities to help you hang on to that last bit of summer.
7. Turquoise Lake – Leadville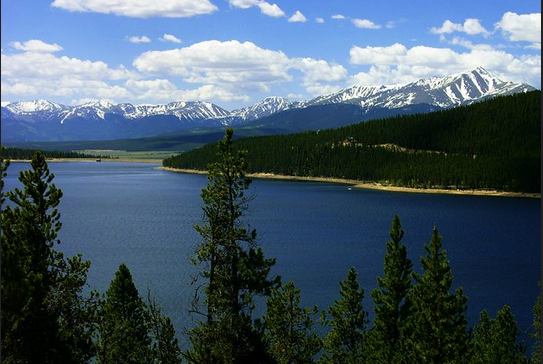 File our next pick under "S" for stunning.
Located 5-miles outside of Leadville, its's easy to see why Turquoise Lake made the list. You'll not only be surrounded by some of the most spectacular views in the state but there's plenty to keep you entertained; whether its boating, fishing, or simply relaxing on the beach.
8. Ruedi Reservoir
Located just outside Basalt, it's easy to see what makes Ruedi Reservoir one of Colorado's great hidden gems. The onsite marina features convenient boat ramp access which makes Ruedi one of our favorite places for boating, wakeboarding, and/or water skiing.
9. Taylor Park Reservoir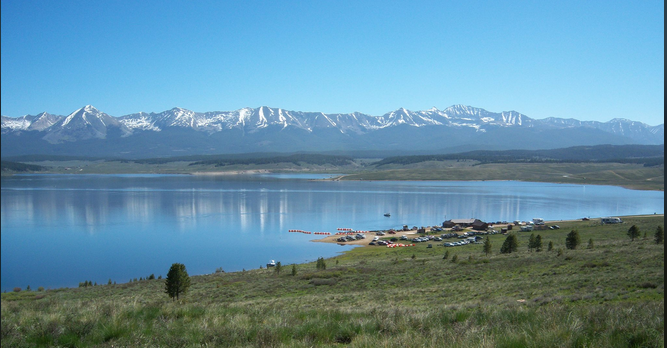 Last but certainly not least on our list is Taylor Reservoir.
This reservoir is bordered by the continental divide (a sight in and of itself) and less than an hour away from Crested Butte. This 2,000-acre lake is home to spectacular views where the water is just as blue as the skies. Be sure to visit Taylor Park Marina for all you boat/boat rental needs and more. Did we mention the lake also offers some of the best fishing in Colorado?
Looking for more fun at the lake?
Psst… be sure to check out our picks for 14 of the Most Swimmable Lakes and 40 Spectacular Lake Hikes to Explore.
We'll see you on the water!