We made a list… we checked it twice!
We came up with our annual list of 20 things to do in Denver this December.
Whether you're looking for some dazzling holiday lights, phenomenal holiday markets, or a festive holiday pop-up (or four); our list has you covered.
ALL OF THE LIGHTS
'Tis the season to sparkle!
With so many dazzling holiday lights to see, December sure is looking bright.
1. PARADE OF LIGHTS
Kicking off our list is the highly anticipated return of a Denver staple, the 9NEWS Parade of Lights. The Parade of Lights is back and better than ever; with over 40 spectacular floats, larger-than-life balloons, marching bands, vivid cultural displays and more. Starting at 6 PM on Saturday December 4th, this is one you won't want to miss.
Psst… we'd (highly) recommend arriving early to secure your spot and dressing warm/in layers.
2. CHRISTMAS IN COLOR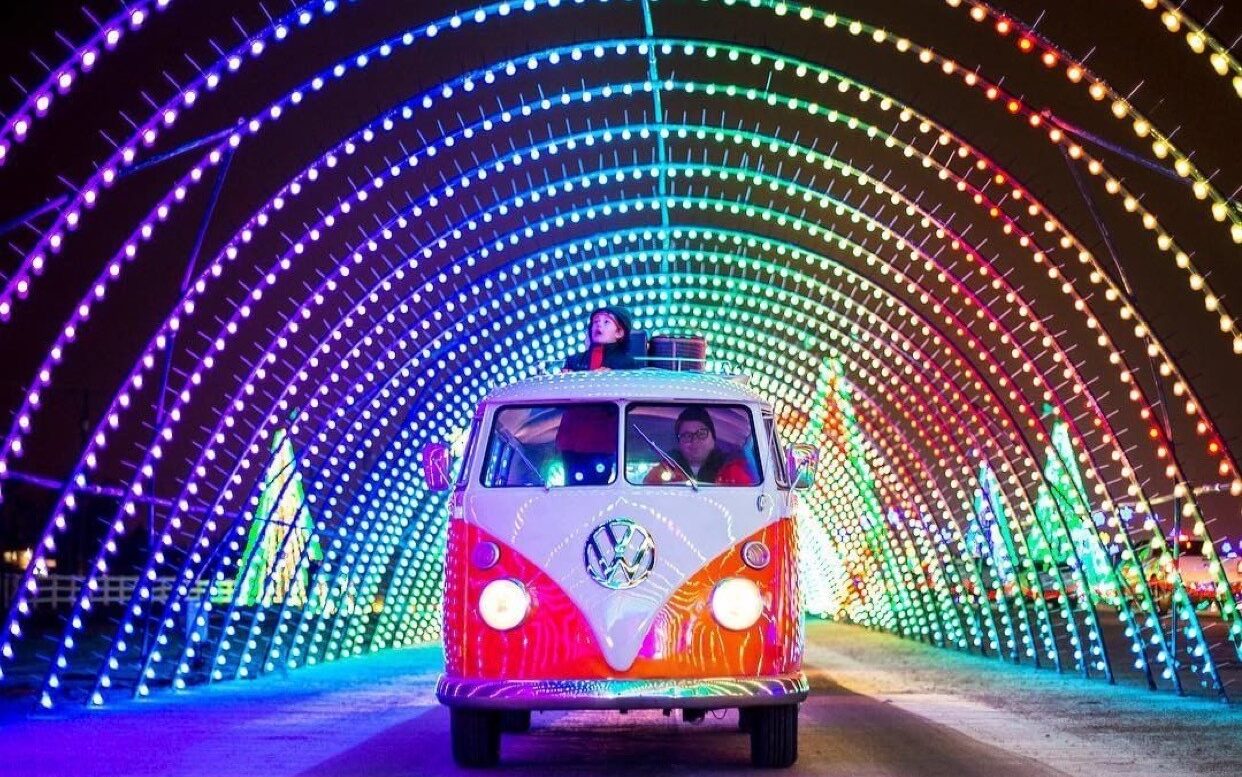 While we can think of a million reasons to check out Christmas in Color, we'll let their incredible holiday lights do the talking.
This drive-thru animated holiday light show boasts over a million lights, perfectly synchronized to your favorite holiday music – and is one you need to see to believe. With your choice of either their Bandimere Speedway or Water World location (or both), it's sure to be lit.
3. MERRY & BRIGHT LIGHTS – UNION STATION
It wouldn't be the holidays without a visit to Merry & Bright Lights at Union Station.
This outdoor holiday light show transforms Denver's very own Union Station into a festive canvas all December long. Running daily from 5pm to 10pm you'll have plenty of chances to check this one off your December bucket list.
4. LUMINOVA HOLIDAYS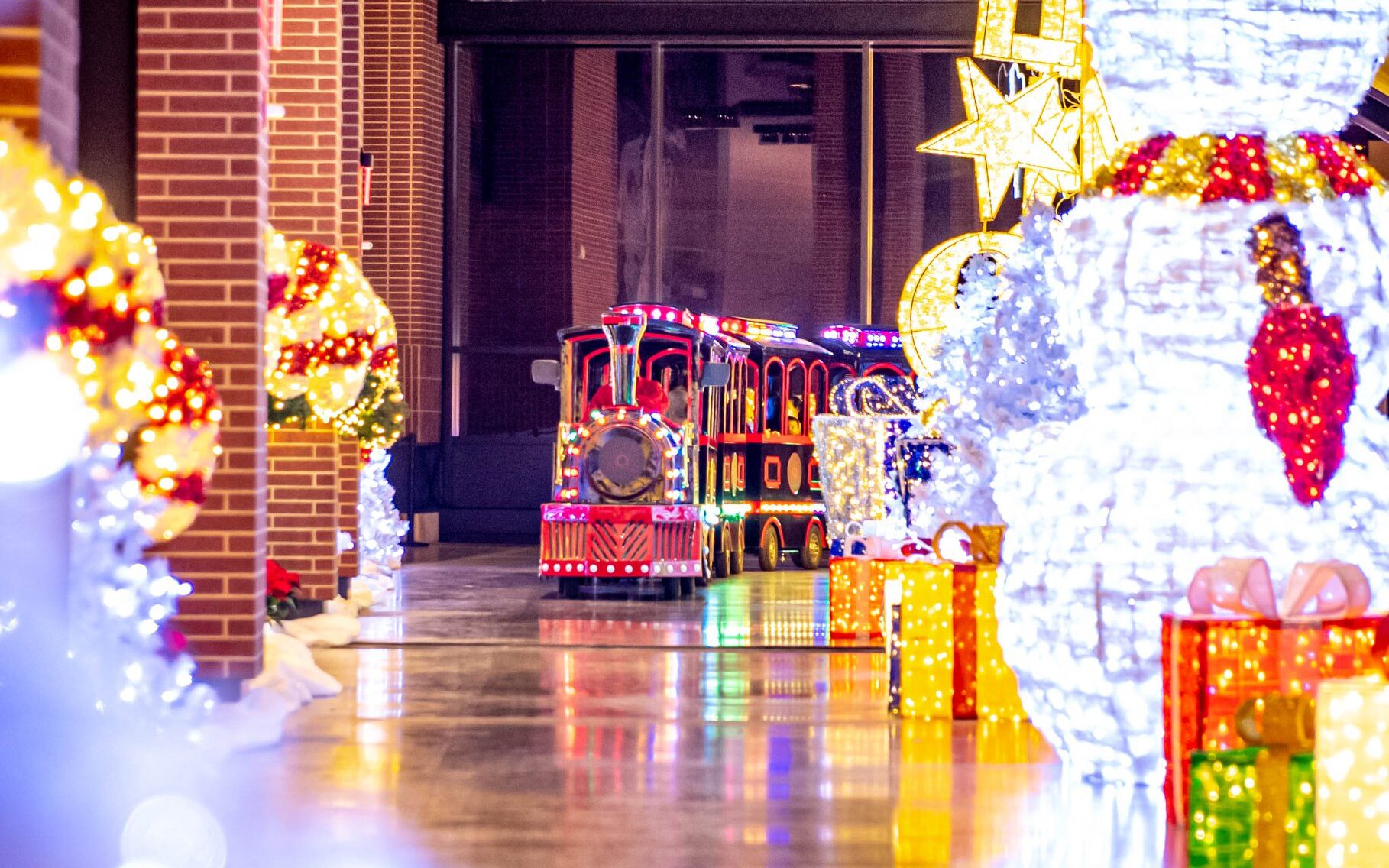 Making its Mile High City debut – Luminova Holidays at Elitch Gardens is sure to brighten your holidays this season. This incredible lights festival is an immersive outdoor experience that's sure to be fun for all ages. Your Instagram can thank us later!
5. BLOSSOMS OF LIGHT – BOTANIC GARDENS
While our next pick needs no introduction, Denver Botanic Gardens' Blossoms of Light is a must this time of year.
This annual holiday lights spectacular transforms The Botanic Gardens' York Street location into a winter wonderland. Fun for everyone, be sure to check out their site for addition info on dates, times, and tickets.
Psst… due to popular demand tickets have sold out for various dates, however, tickets will be available through January 8th.
6. CAMP CHRISTMAS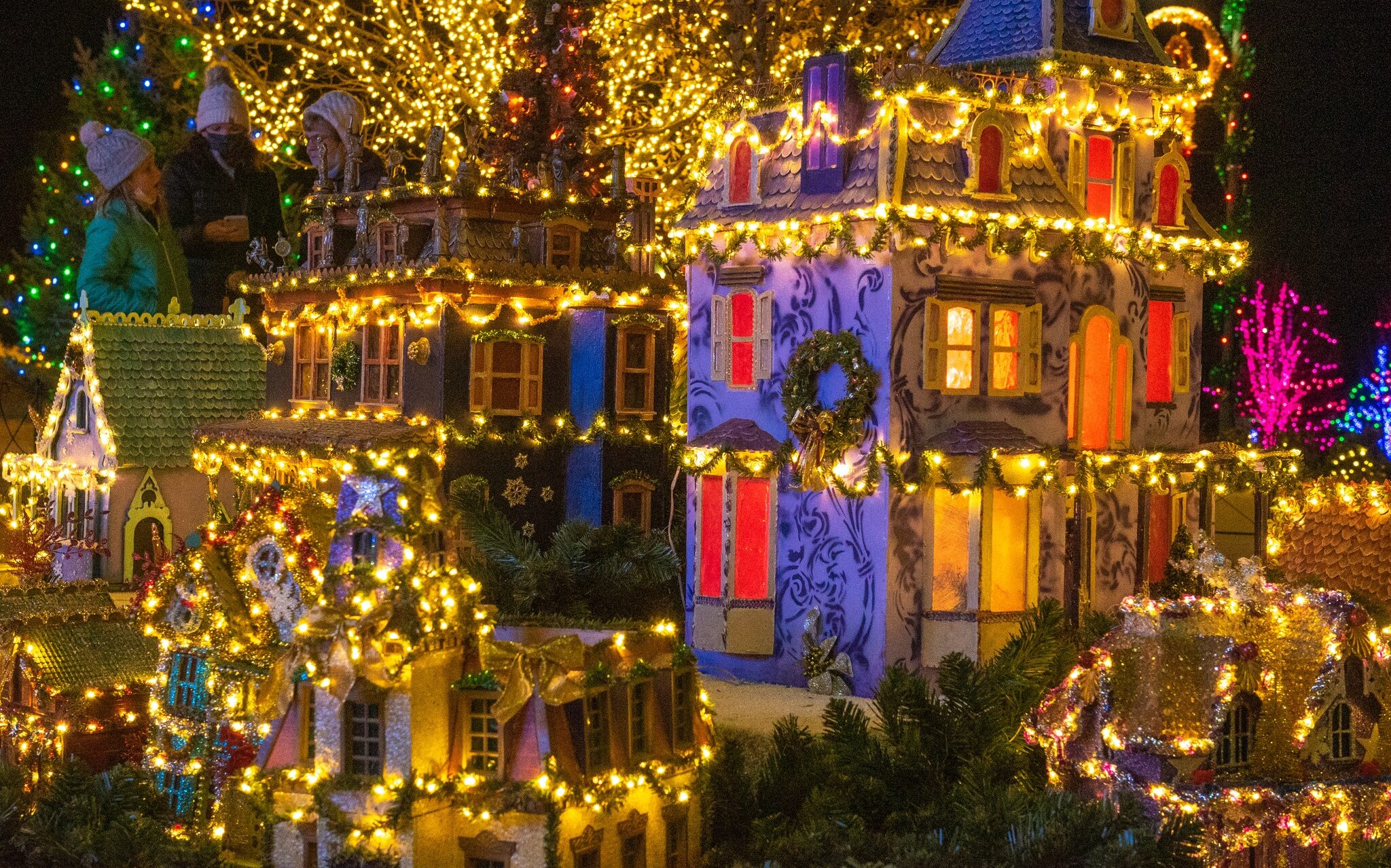 Are you looking for a new holiday favorite?
Look no further than the Denver Center for Performing Arts – Camp Christmas. This outdoor extravaganza transforms Belmar Park into a festive holiday landscape. Featuring a whimsical array of lights, dazzling decorations, music – spanning six-acres; we can't wait to set up camp at Camp Christmas.
Psst… don't forget to make time for a carousel ride!
7. WINTER WANDERLAND LIGHT WALK
With nearly half a million holiday lights, we wonder if you can see our next pick from space?
We're of course talking about Cherry Creek North's Winter Wanderland Light Walk. Featuring 16 blocks of twinkling lights, interactive displays, pristinely decorated trees, and more we can't think of a better way to get into the holiday spirit.
8. MILE HIGH TREE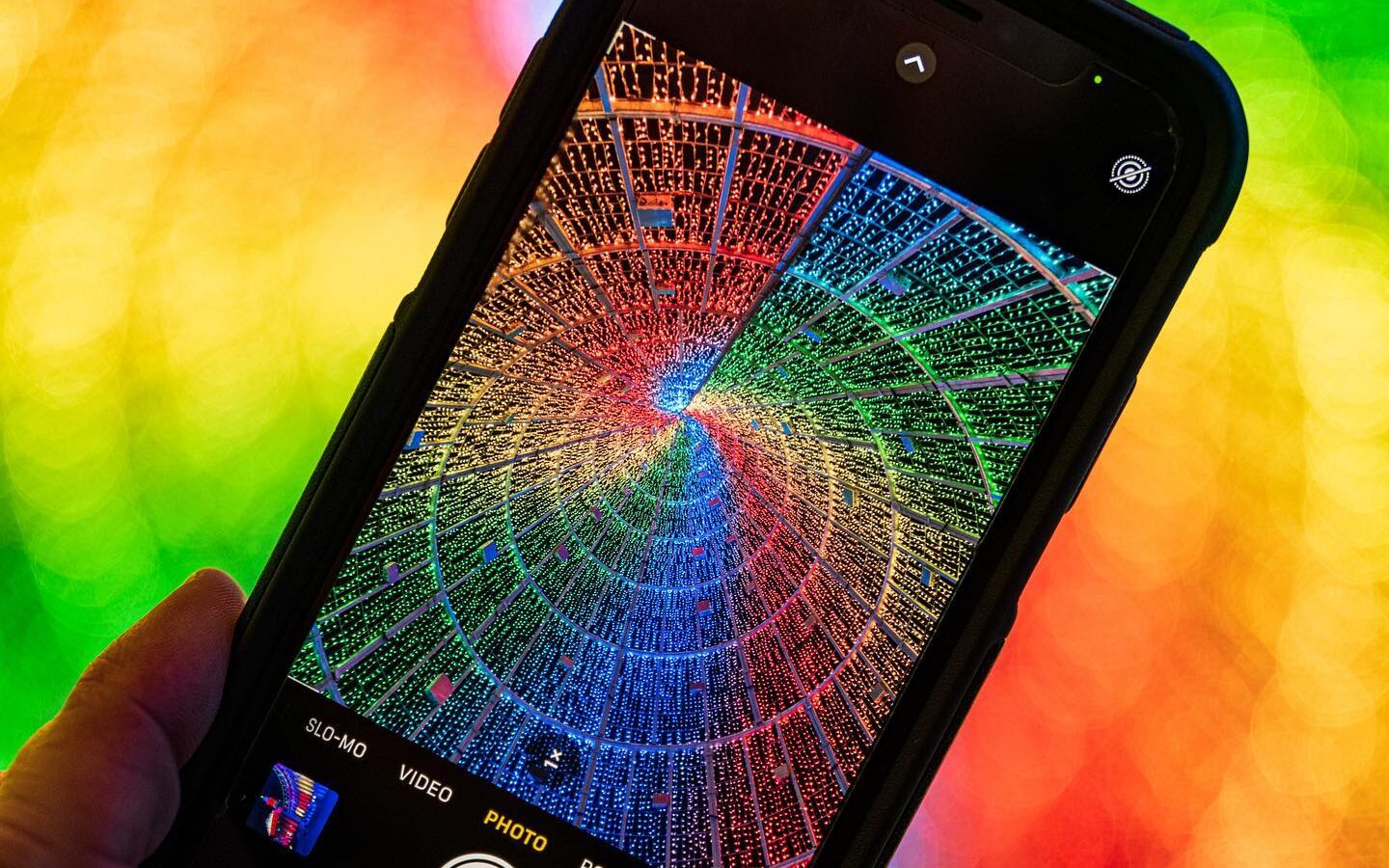 Oh Mile High Tree, Oh Mile High Tree, how lovely are your 110-foot-tall branches.
The Mile High Tree, located at the 16th street mall, is an immersive holiday art installation you need to see to believe. Open every night (through January 1st) from 5 PM- 10 PM, this is one tree you can't miss. Not only will you enjoy the tree's breathtaking light display, but you'll also have the chance to rock around the tree to some of your favorite Holiday tunes.
9. NIGHT LIGHTS
The D&F (Daniels & Fisher) Tower is the star of our next pick, Night Lights Denver. While we know you may already be familiar with this historic Denver landmark, the D&F Tower transforms into a living festive holiday light installation from 5 PM-11:59 PM, all December long.
10. GRAND MENORAH
Last but certainly not least is Chabad of Cherry Creek's Grand Menorah Display at the Gart Plaza in Cherry Creek . The Menorah lighting is open to the public, and a great way to celebrate Hanukkah – The Festival of Lights.
HOLIDAY MARKETS R US
No December bucket list would be complete without a visit to a few Holiday Markets. For those looking to have some fun while you get your holiday shop on, these next picks are for you!
11. APRÈS HOLIDAY MARKET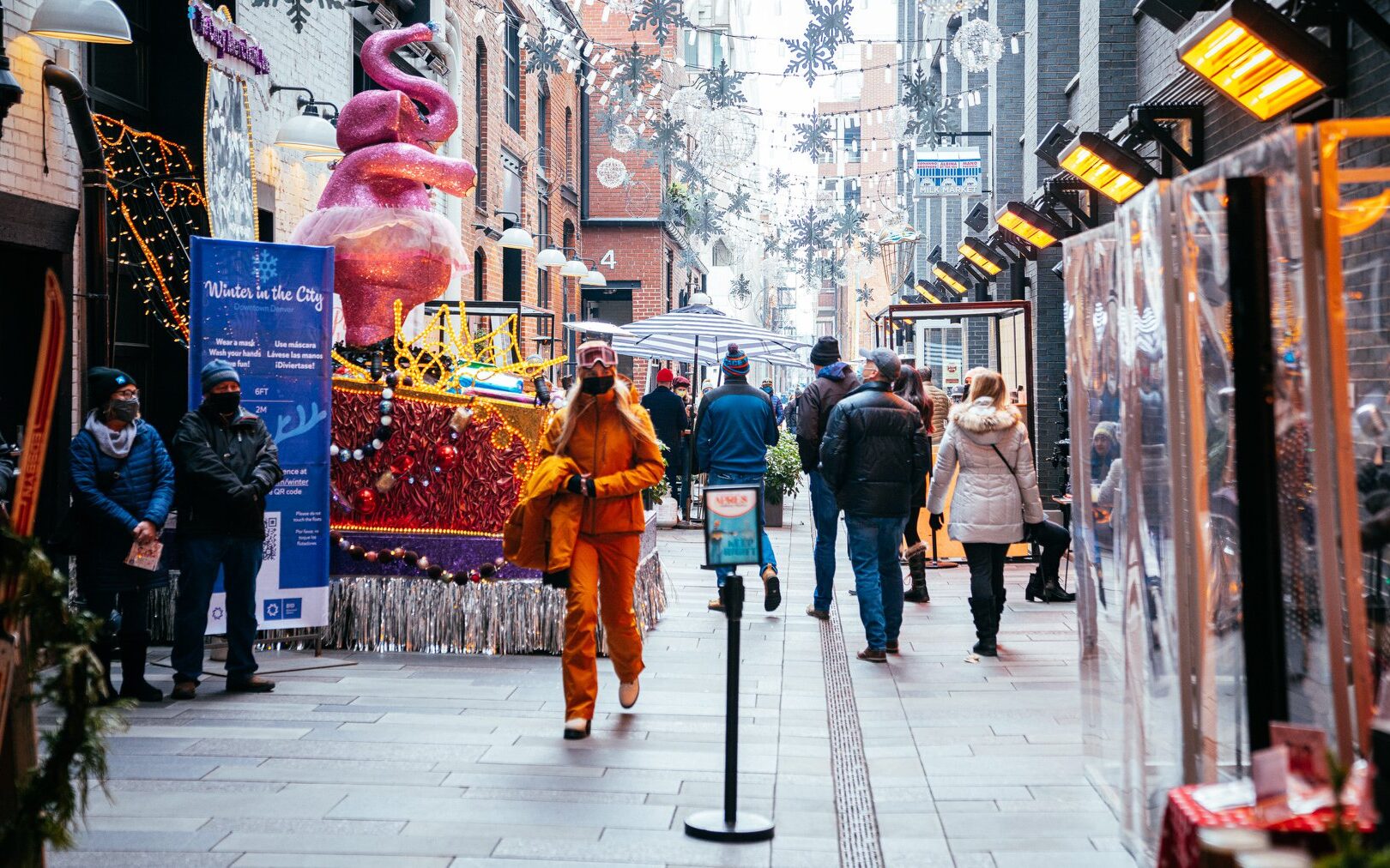 Inspired by a European Ski Village, Dairy Block's Aprés Holiday Market is a great way to get your holiday shopping done. With 13 amazing vendors offering a wide variety of shopping and incredible food + drink specials, it's sure to elevate (see what we did there) your next shopping experience. Running every weekend through December 19, there's plenty of ways to check everyone off your list.
12. HOLIDAY BAZAAR
While you may already be familiar with our next pick, Denver BAZAAR, have you had a chance to check out their special Holiday BAZAAR series? With locations in Downtown Lakewood and Belleview Station, it's a fantastic way to shop and support local this season.
Psst… be sure to keep an eye out for upcoming Shop & Drink Experiences.
13. ROCKIN' AROUND McGREGOR SQUARE
New to our list this year is McGregor Square's holiday market – Rockin' Around McGregor Square. The second floor of The Rally Hotel transforms into a festive holiday market featuring a variety of local vendors, live music, holiday bar + lounge and more!
14. CHERRY CREEK HOLIDAY MARKET
Back for their 2nd Annual run the Cherry Creek Holiday Market is here for all your holiday shopping needs. Free to attend and open 7 days a week there's plenty of ways to eat, drink, shop and be Merry this holiday season.
15. DENVER CHRISTKINDLMARKET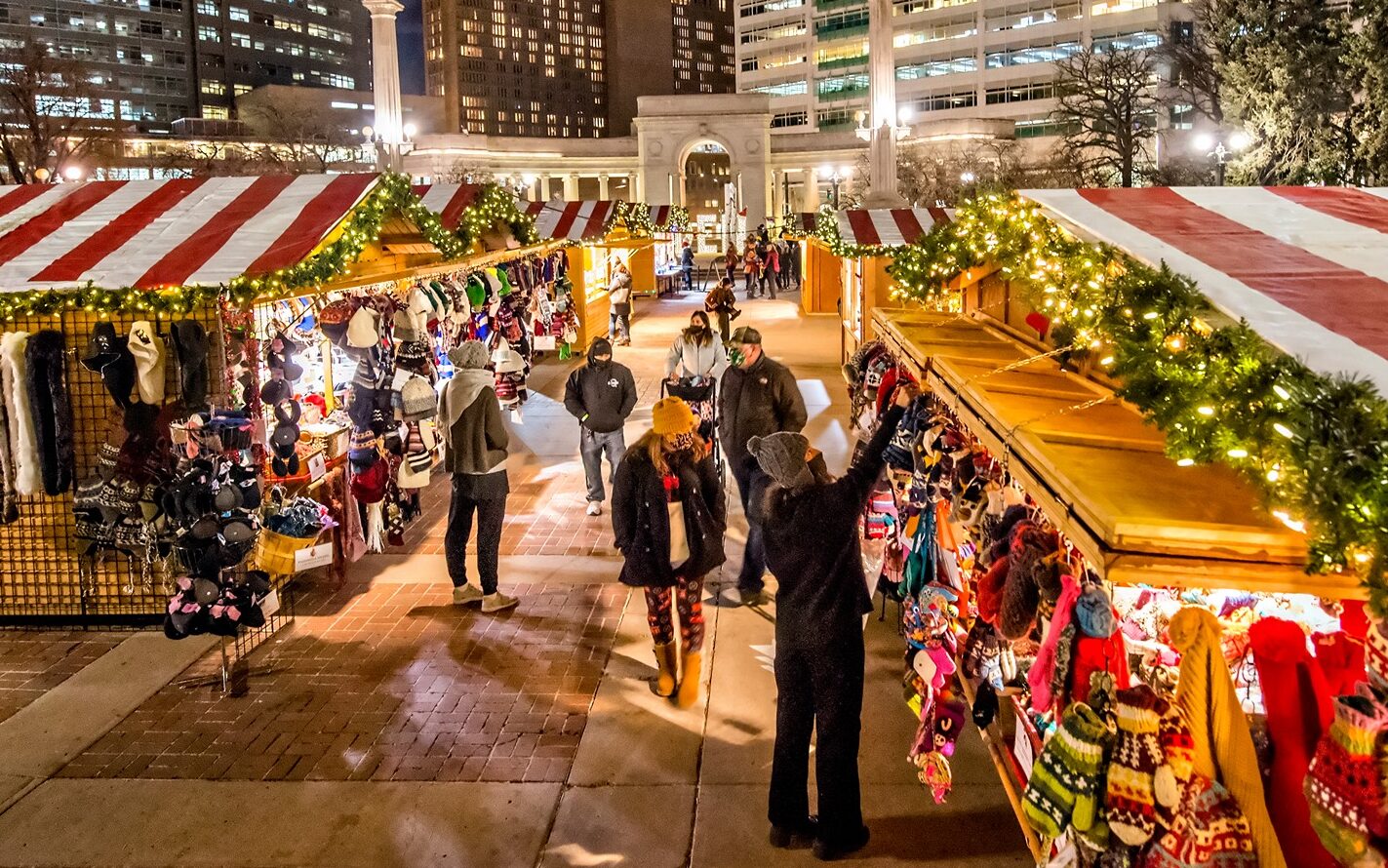 Rounding out our list of Holiday Markets is a longtime Denver favorite, the Denver Christkindlmarket.
Celebrating its 20th anniversary, this annual event brings authentic German and European holiday traditions to The Mile High. With finely crafted unique gifts, holiday treats, drinks, and special guest appearances it's easy to see what makes the market such a beloved event.
HOLIDAY POP-UPS
While we love a good pop-up… we REALLY love a holiday themed pop-up!
16. SIPPIN' SANTA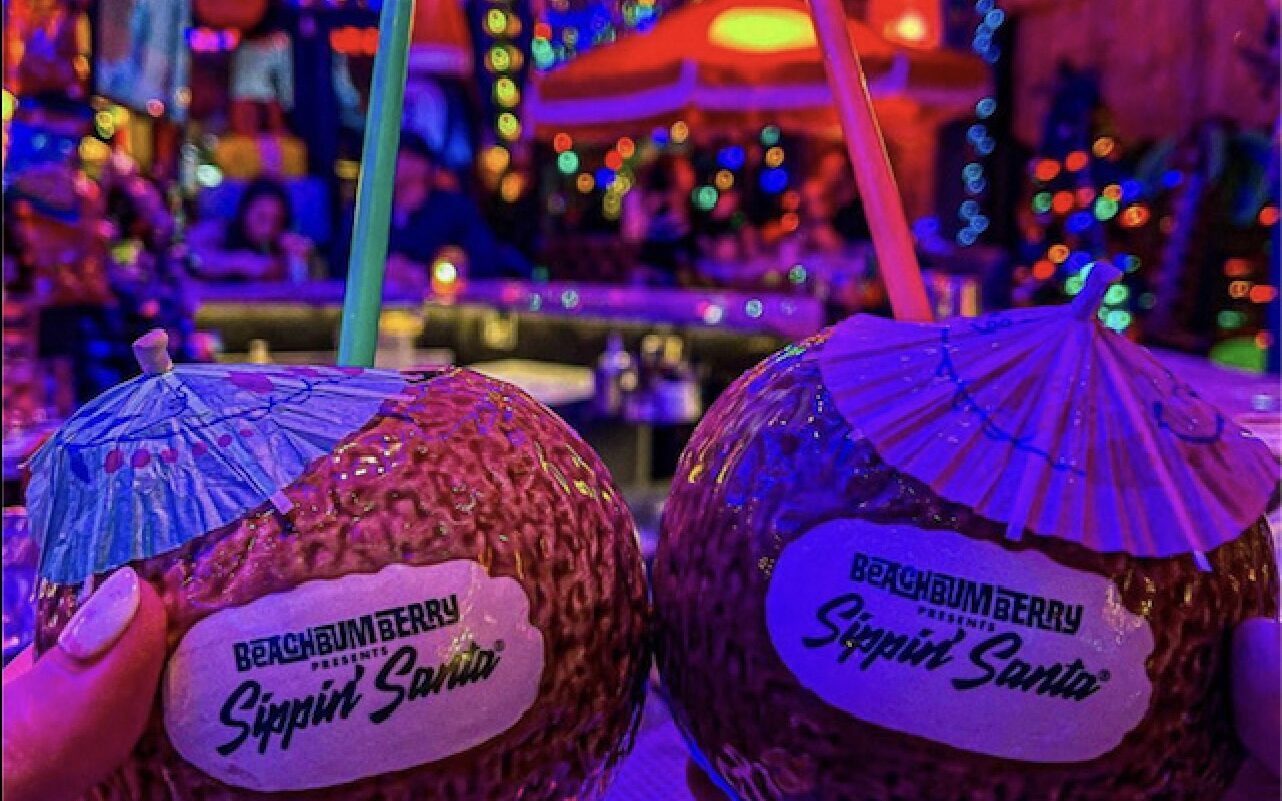 Mele Kalikimaka!
If you're anything like us, we've always dreamed about hangin ten with Santa over the holidays. Luckily for us, Sippin' Santa is turning dreams into reality this December with their holiday pop-up located at The Arvada Tavern. With drink names like the Kris Kringle Colada and the Christmas Eve of Destruction, this is one pop-up you won't want to miss.
17. MIRACLE POP-UP
It's a Christmas miracle… literally!
Miracle Pop-Up is a Christmas themed holiday pop-up bar that is serving up some holiday cheer this year. With unbelievable holiday décor, carefully crafted cocktails and all those holiday feels – Miracle is an absolute must this season. With locations now open at Union Station, Avanti, and Pindustry; it's time to deck the halls!
Psst… reservations are sure to fill up fast, so we'd highly recommend booking those sooner rather than later.
18. UGLY CHRSITMAS SWEATER PARTY
Are you looking for a great way to (finally) get some good use out of that ugly Christmas sweater you bought last year?
The Original (The OG) is hosting a very fitting Ugly Christmas Sweater Party December 17th, which just so happens to fall on National Ugly Christmas Sweater Day. Tickets include and all-you-can-eat-AND-drink extravaganza featuring your favorite OG signage eats/drinks and some festive newcomers.
19. ETC. EATERY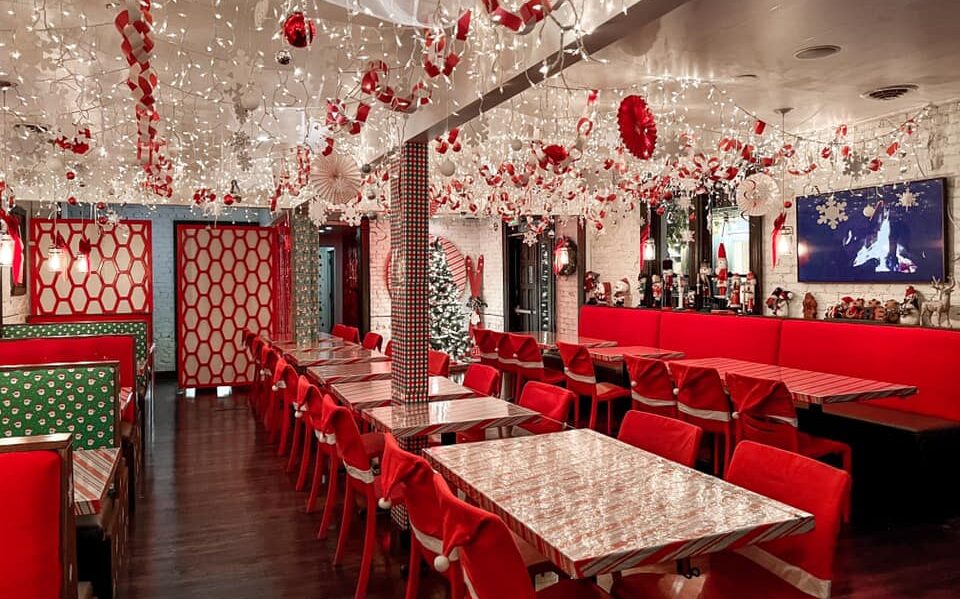 While Etc. Eatery may not technically be a "pop-up" they really know how the deck the halls… literally! With décor galore, holiday themed cocktails, phenomenal bites and more; it's the perfect holiday stop this December.
20. NAUGHTY LIST
Last but certainly not least is the Naughty List pop-up bar.
From the team that brought you the Spirits Halloween pop-up, this pop-up located on Larimer Square is open 7 days a week and will be serving up some festive spirits that are sure to get you in the holiday spirit.
HAPPY HOLIDAYS, DENVER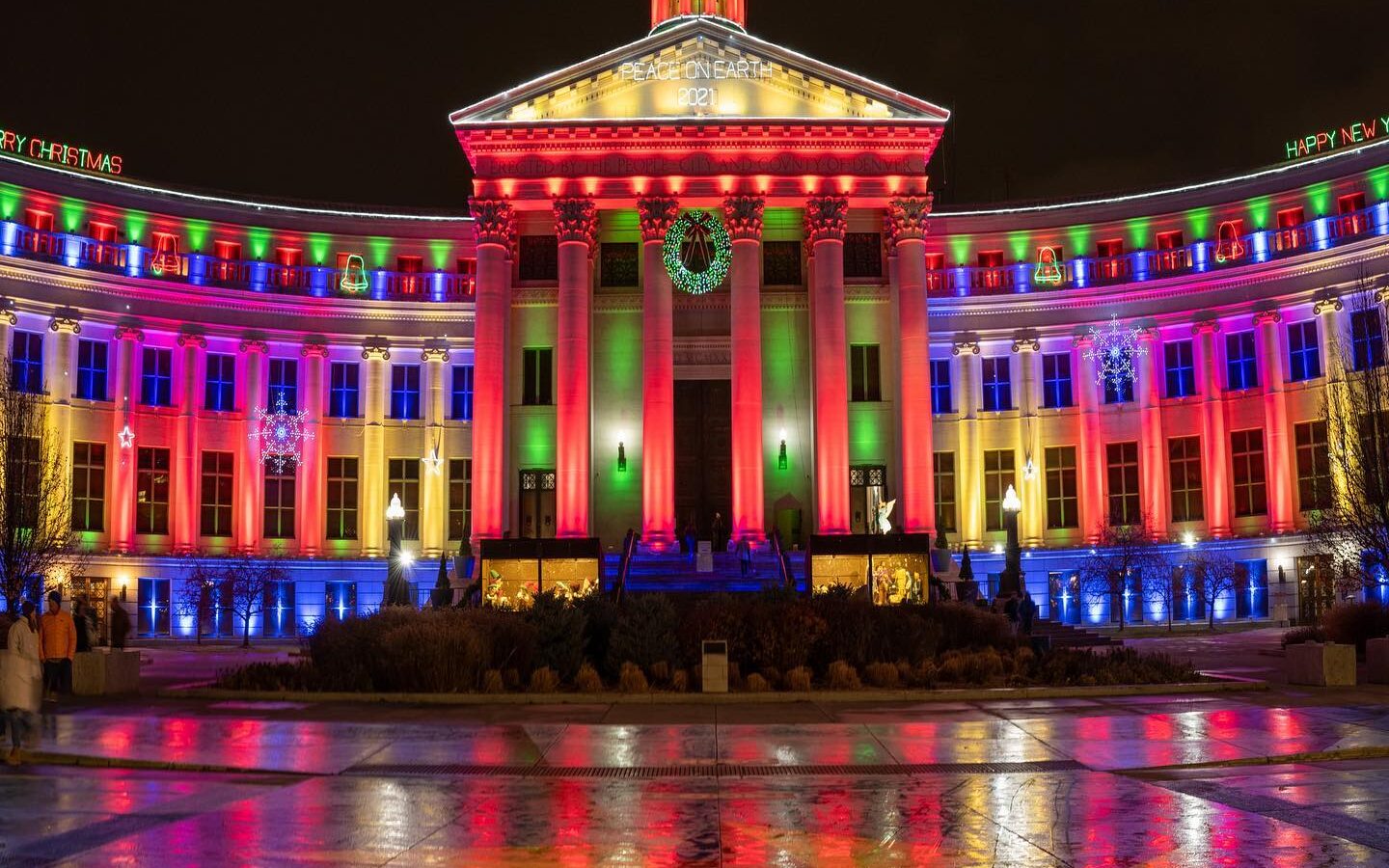 We hope you take some time to truly enjoy the magic that is Denver in December. We are incredibly grateful to live in such a great city with so many wonderful people, places, and things. The Denver Ear would sincerely like to wish you a happy and safe holiday season!
As always, we love seeing and hearing from you, be sure to follow us on Instagram @TheDenverEar and tag #TheDenverEar for a chance to be featured.