Mother's Day is right around the corner! While we definitely think moms deserve to be celebrated year-round, we're not going to pass up an opportunity to spend an entire day showering them with a little extra love.
This year's holiday is a little different due to the stay-at-home order and official advice to avoid human contact to prevent the spread of COVID-19—but that doesn't mean we shouldn't mark the occasion. There are still a few ways to create a sense of closeness during physical isolation. In fact, we rounded up a couple of ideas!
Here, you'll find some virtual get-together ideas, gift inspiration and a few activities that you can do 6 feet apart here in Denver. No matter how you decide to celebrate, we hope your mom feels special. And if you yourself are a mom—in any form or fashion—we love you and appreciate you. Happy Mother's Day!
Send Her Flowers
You can't go wrong with flowers on Mother's Day! Surprise your favorite lady with a beautiful bouquet on her special day. Many local florists are offering delivery so you can order flowers online and have them delivered right to her door. If you're looking for some recommendations, check out our list of The 13 Best Flower Shops in Denver!
Craft Together with Canvas & Cocktails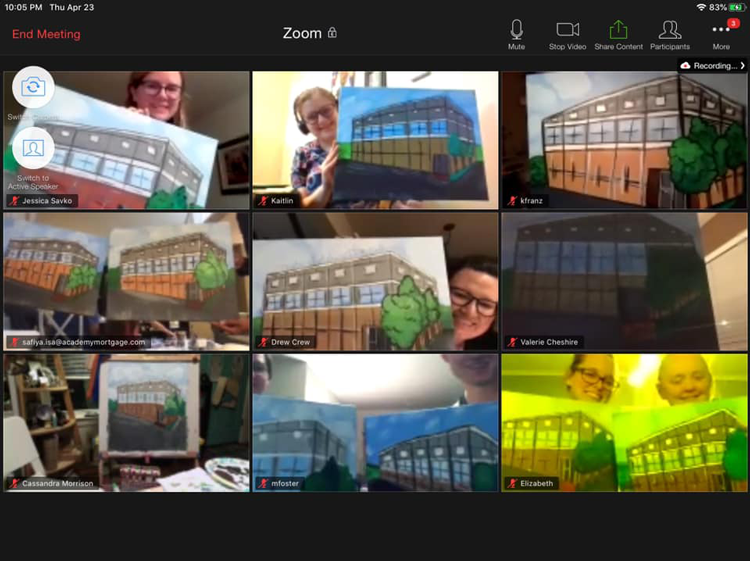 Photo courtesy of Canvas & Cocktails
This fun team-building, date and girls night out activity has gone virtual this season! Canvas & Cocktails is a "paint-and-sip" destination, giving you the opportunity to follow along with a painting instructor with a drink in one hand and a paintbrush in the other. At the end, you can take your masterpiece with you and display it proudly in your very own home. Right now, they are hosting online classes where you can follow along at home. You can even pick up all of the necessary materials curbside! Just sign up, pick up some supplies, drop them off at your mom's door, and then tune in to the class. To make it extra special—and to feel like you're taking the class together in-person—video chat while you paint!
Drop Off a Pottery Kit
Pot-Luck Pottery's studio may be closed, but that doesn't mean you can't enjoy creating something new from the comfort of your own home! They are currently selling pottery kits—which include your chosen pottery piece, paint and brushes—that can be shipped directly to your mom. After she's finished painting and DIYing her creation, she can just drop it off outside the studio from 11 a.m.-4 p.m. during the week so it can be fired in their kiln. They'll then ship it right back to her or hold onto it until the stay-at-home order has been lifted. You can call (303) 639-5825 for more details.
Surprise Her With Brunch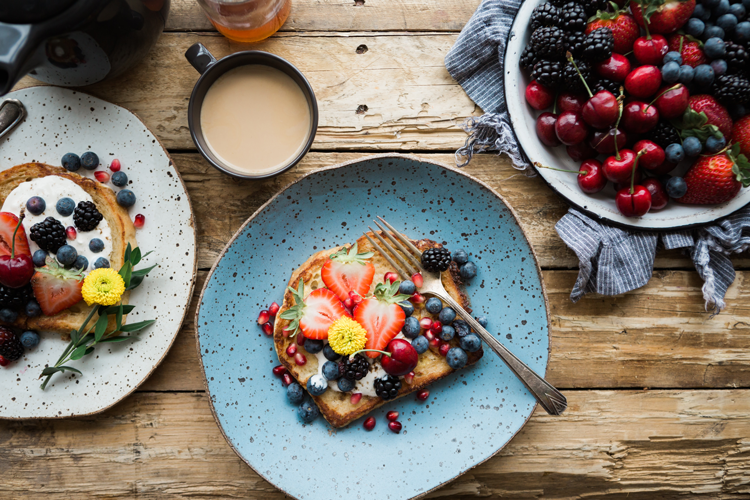 Honestly, our second favorite thing about Mother's Day is brunch (the first is our moms, of course). But when we aren't able to eat at a restaurant, it can be difficult to bring some of the brunch magic to the holiday. Luckily, many of our favorite brunch destinations in the area are now offering curbside pickup and delivery of breakfast and brunch classics. Visit our list of The Best Summer Brunch Spots in Denver to get a few ideas of where to go!
Set Her Up with a Local Coffee Subscription
Some people just can't live without their signature cup of Joe in the morning (we don't blame them). If your mom has a particular love of local coffee, we have some good news for you. Many local coffee shops and roasters are now offering subscription services—so your mom can have a bag of coffee delivered right to her door every week, two weeks or month depending on the subscription. Luckily for you, we have a guide to local coffee subscriptions as well!
Help Her Start a Garden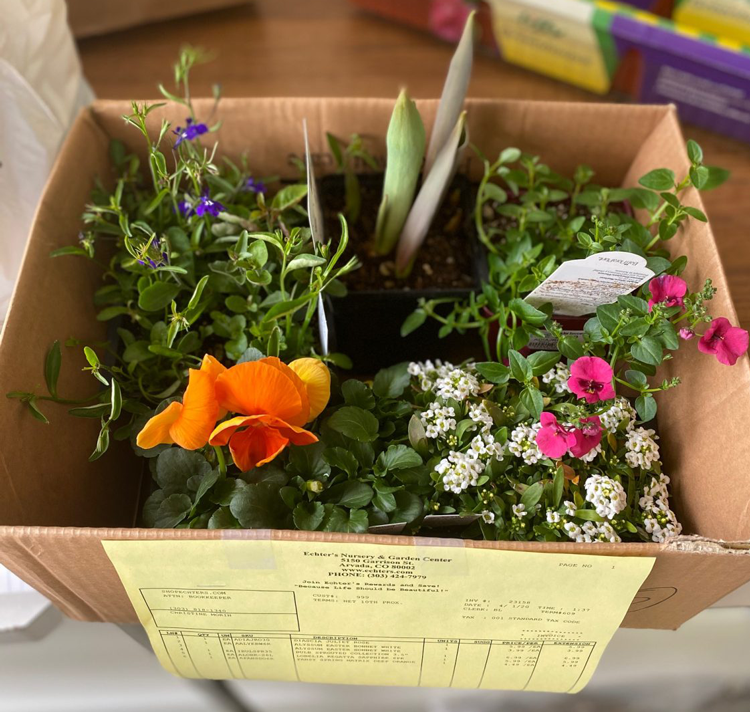 Photo courtesy of Echter's
Spring means gardening and if your mom has a green thumb, the best gift you can get her is some plants, seeds, soil or gardening tools to help her get started on her 2020 garden! Plenty of local nurseries and garden centers in the greater Denver area are offering curbside pickup—including Echter's in Arvada. Just visit their website, pick out a few goodies and pick it up curbside. You can also call them at 303-424-7979 or email them at curbside@echters.com to place your order.
Drop off Some Local Wine
Rosé all day, every day—but especially Mother's Day! Pick up a few bottles from a local winery, wine bar or restaurant and drop them off at your mom's house for a special treat. There are a ton of amazing wine bars, wineries, liquor stores and more that are now offering delivery and curbside pickup, so you can get her a boozy gift without putting yourself at risk. Check out our list of Denver Liquor Stores, Breweries, Wineries and Distilleries Offering Delivery and Pickup to find a wine destination near you!
Send Her a Self-Care Box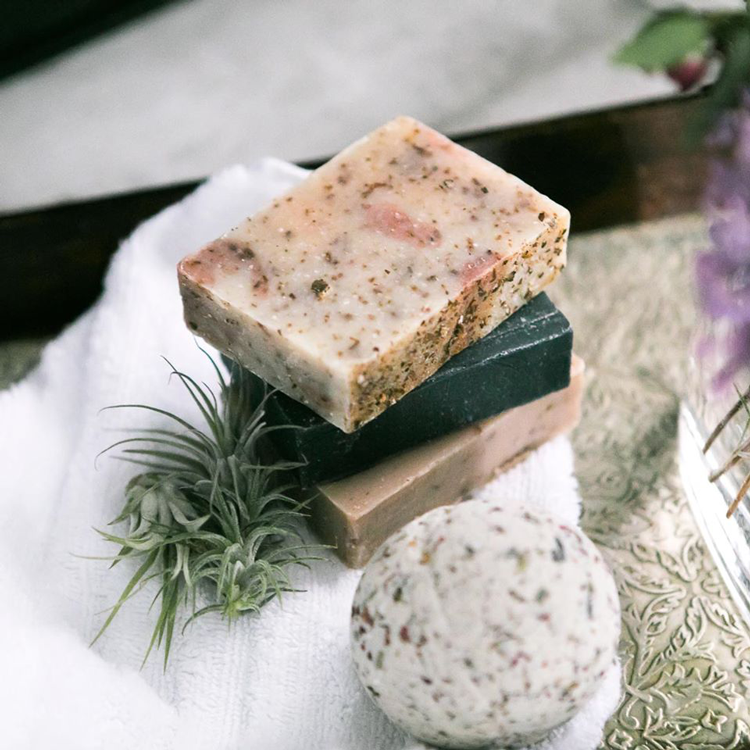 Photo courtesy of Spinster Sisters
We're big fans of self-care so it's no surprise that we included a section dedicated to it on this list. And nobody is in need of a self-care day more than your mom! Fill a box with some local, self-care essentials: some tea from Denver Tea Co, a candle from Candelaria, a bath bomb from the Spinster Sisters, and a pass to a virtual meditation class, and drop it off or send it via snail mail. Your mom will love indulging in an entire day of self-care and you'll love that you supported small businesses along the way!
Have a Social Distancing Happy Hour
During the pandemic, we're all taking advantage of video chat services like Zoom, HouseParty, Facetime and more. And Mother's Day isn't an exception! Grab a glass of wine, a beer, a to-go cocktail from a local business, or your drink of choice and settle in for a few hours of chatting, drinking, snacking and motherly appreciation.
Get Her a Few New Books for Her Nightstand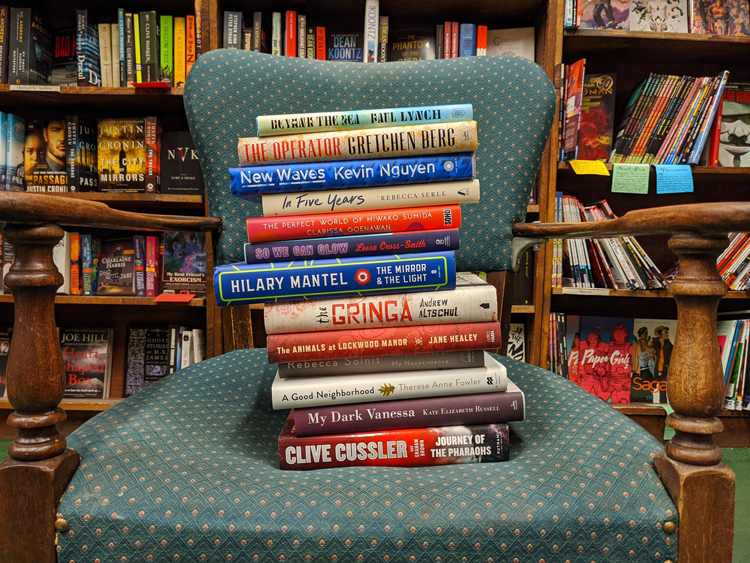 Photo courtesy of The Tattered Cover
Is your mother a certified bibliophile? Then we can't think of a better gift than a few brand new books! The Tattered Cover, one of America's most iconic independent bookstores, is located right here in Denver. While they are not currently offering curbside pickup, they are shipping books all over the country. So no matter where your mom lives, you'll be able to get her a bookish Mother's Day gift and support a local business all at the same time.
Take Care of Groceries for the Week
Rather than getting your mom a new gift this year, why not take something off her plate for the week? By buying groceries for her, not only are you keeping her safe and at home, you're also giving her a gift that will last an entire week, rather than just the day. Whether you're buying her groceries at the store and dropping them off, ordering them via InstaCart or signing her up for a new meal kit subscription—this will be a gift she won't soon forget. If you want to choose some local produce for your grocery drop-off, check out our guide to places selling fresh produce around Denver right now!
Buy Her Some Local Art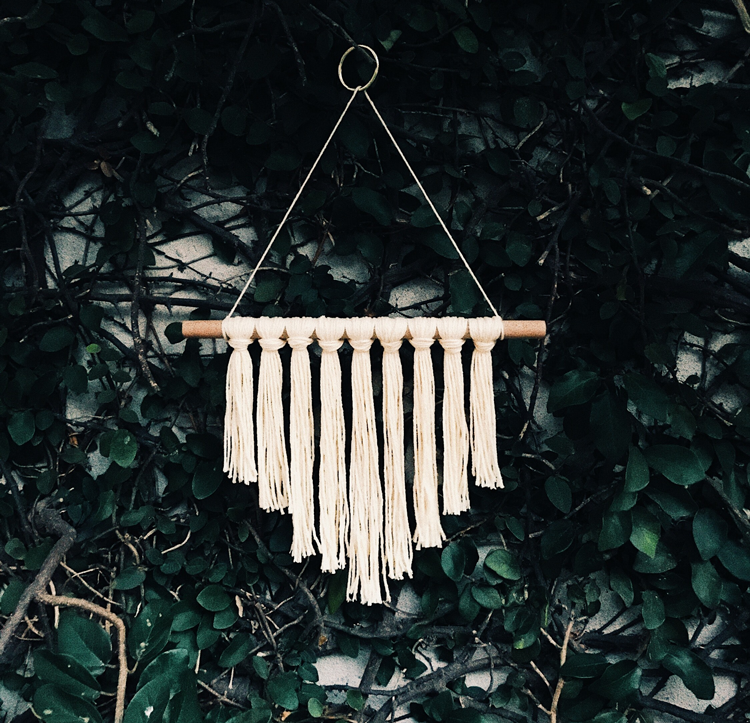 If your mom is an art lover, there's no better gift than a brand new, local piece of art! And if you didn't already know, Denver has a thriving art scene. Not only are we home to one of the best performing arts programs outside of New York City, but we also happen to have several amazing art museums, galleries and art-related events for you to enjoy all year long. But even when we're stuck at home, there are still plenty of ways to get your hands on a new masterpiece for your mom—and support local artists while you're at it! Check out our guide to the Denver art scene for a list of local art galleries that you can support during this time.
Take Her on a Virtual European Vacation
Just because we're stuck at home, that doesn't mean we can't explore some of the best our planet has to offer this Mother's Day! Google Arts & Culture gives you the chance to virtually step inside world-class museums, walk around national parks, explore an overseas destination and more. Has your mom always wanted to explore France? Tour the Louvre, the Eiffel Tour, Versailles and so much more! Her dream European vacation is just a click away.
Happy Mother's Day!
No matter how you spend it, this day is all about your mom. Let us know why you love your mother in the comments!