Hello January!
With the start of a new year comes the endless possibility of places to go, sights to see, and things to do in the Mile High. To help you get the most out of your January, we came up with 11 things to do in Denver that are sure to kick your January off the right way.
EVENTS
1. NATIONAL WESTERN STOCK SHOW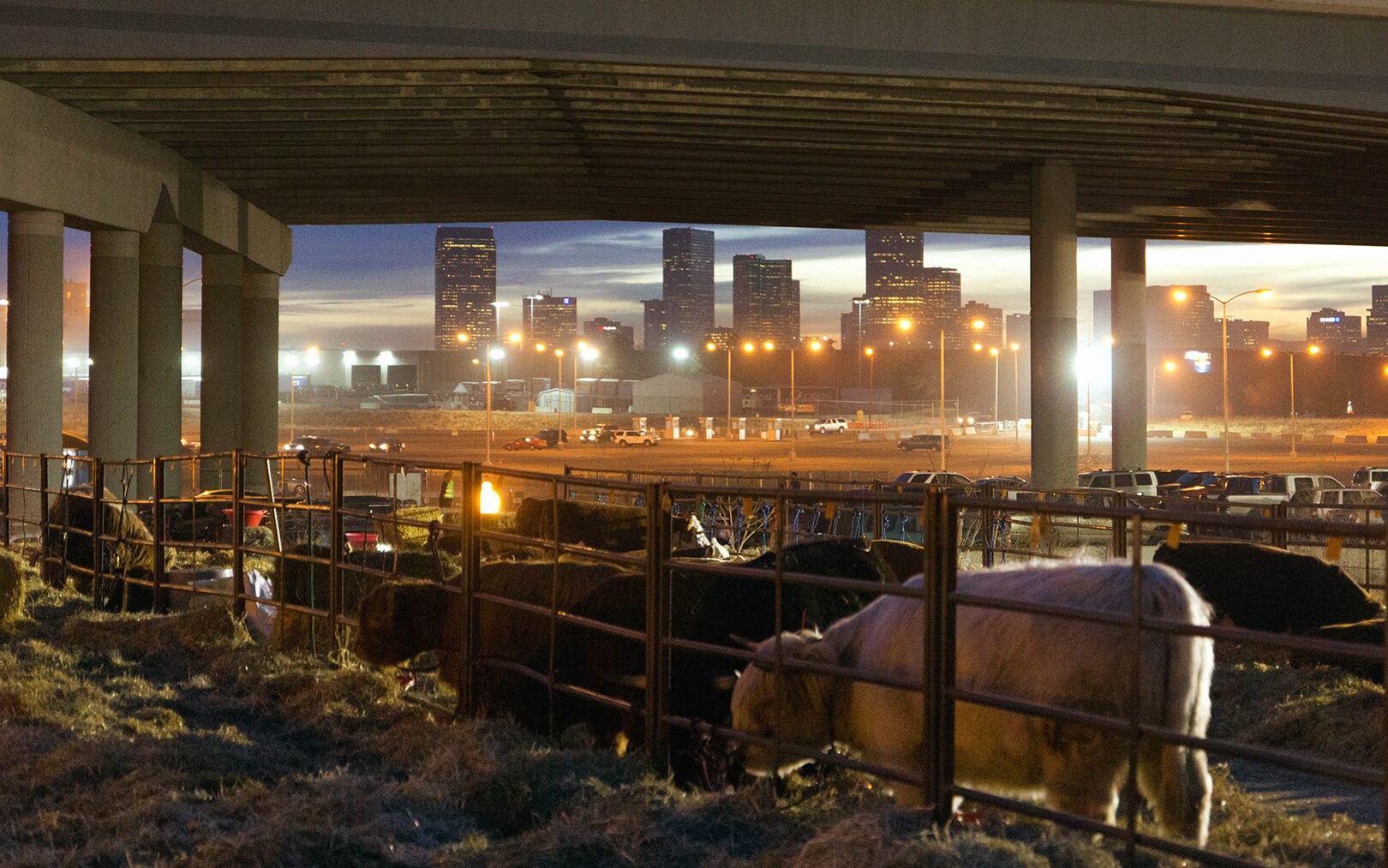 Kicking off our list of events is the highly anticipated return of the National Western Stock Show. Running January 8-23, the Stock Show is a great way to beat those post-holiday blues. From rodeos, horse shows, livestock shows, Xtreme dogs, incredible food, plenty of local vendors and more; there's sure to be something for everyone. 
Psst… be sure to check out the Yard Bar afterwards!
2. DENVER WINTER BREW FEST
Brew Fest is back and colder than ever!
Taking place January 22, Denver Winter Brew Fest is one you won't want to miss. With a selection of 80+ beers/seltzers/ciders/kombucha, live music, food trucks AND unlimited samples; we need to start planning out our visit now. Be sure to visit their site for tickets, FAQs, locations and more.
Did we mention it's for a great cause? This year's event is going to profit Big Bones Canine Rescue an amazing all breed non-profit dog rescue dedicated to helping dogs in need. 
3. ULLRGRASS 
Move over winter, UllrGrass is coming.
This 3-day festival takes place in Golden, CO the last weekend in January (28-30) and is the perfect place to embrace your inner Viking. Complete with live music, beer festival, costume contest(s) and so much more. Be sure to grab your tickets ahead of time as you won't want to miss it.
4. ICELANTIC'S WINTER ON THE ROCKS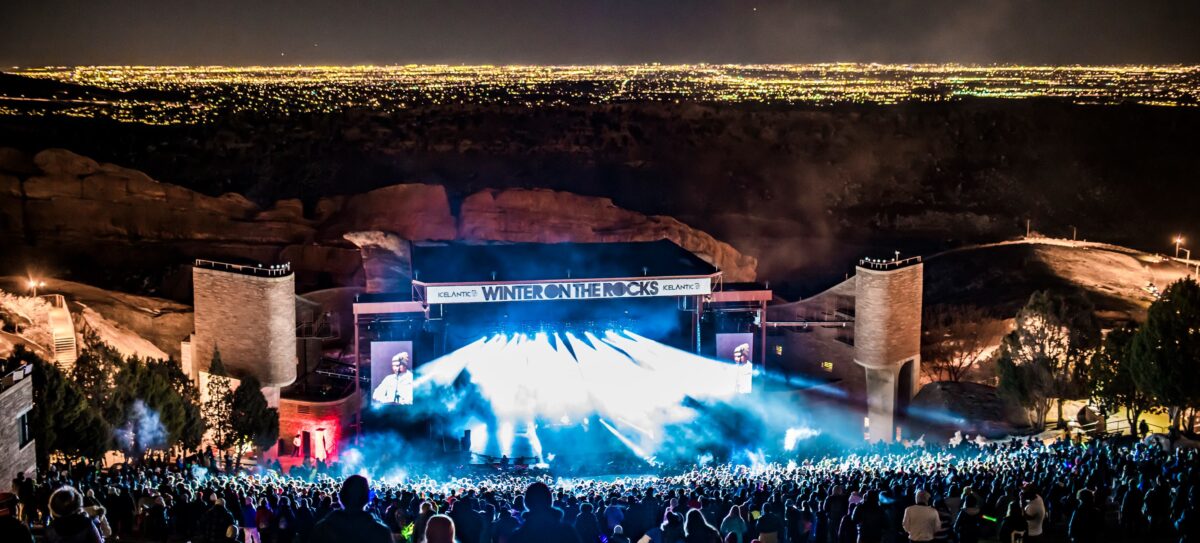 It wouldn't be January without a visit to Red Rocks.
We're of course talking about Icelantic's Winter on the Rocks.  This year's unreal lineup includes heavy hitters – Diplo, Sofi Tukker, Talib Kweli, and DJ Matt Cassidy. While it comes as no surprise, tickets may be hard to come by as the event approaches BUT be sure to double check the event site for tickets and/or enter their sweepstakes for your chance to experience Winter on the Rocks in style.
5. DENVER WINTER WHISKEY TASTING FESTIVAL
Do we have any whiskey lovers in the house?
The Denver Winter Whiskey Tasting Festival is for you. They've put together a seriously stacked lineup of whiskeys tastings, bites, and meet & greets with your favorite brands. Tickets are selling fast so be sure to grab yours before it's too late.
SHOWS
6. GOTH BABE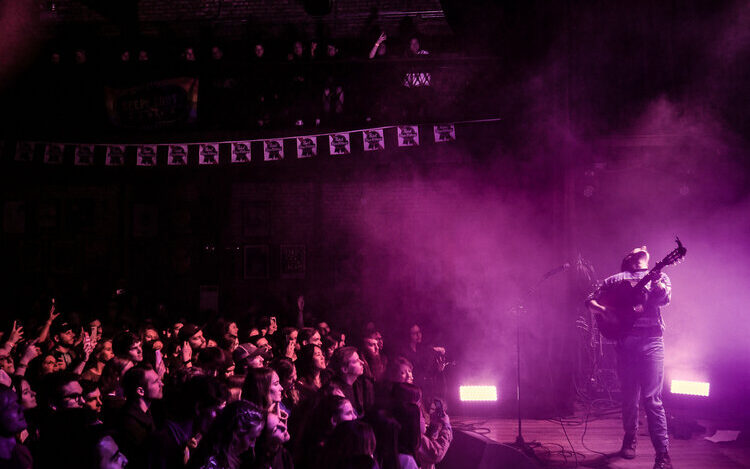 If Colorado had a soundtrack, this artist would be front and center.
Kicking off our list of must-see shows this month is one of our favorites, Goth Babe. We're beyond thrilled to check him out at the Ogden on January 22 and hope you are too. We'll see you out there!
Psst… can't find tickets to the Denver show? You can still catch Goth Babe in Aspen, Boulder and Fort Collins – who's up for a road trip?
7. DANNY ELFMAN
For those Tim Burton fans, this next show is for you.
The mastermind behind your favorite Tim Burton film scores, Danny Elfman, is bringing his incredible live show to the Colorado Symphony on January 14 & 15. Be sure to visit their site for tickets, FAQs, seating charts and more.
8. DILLON FRANCIS x YUNG GRAVY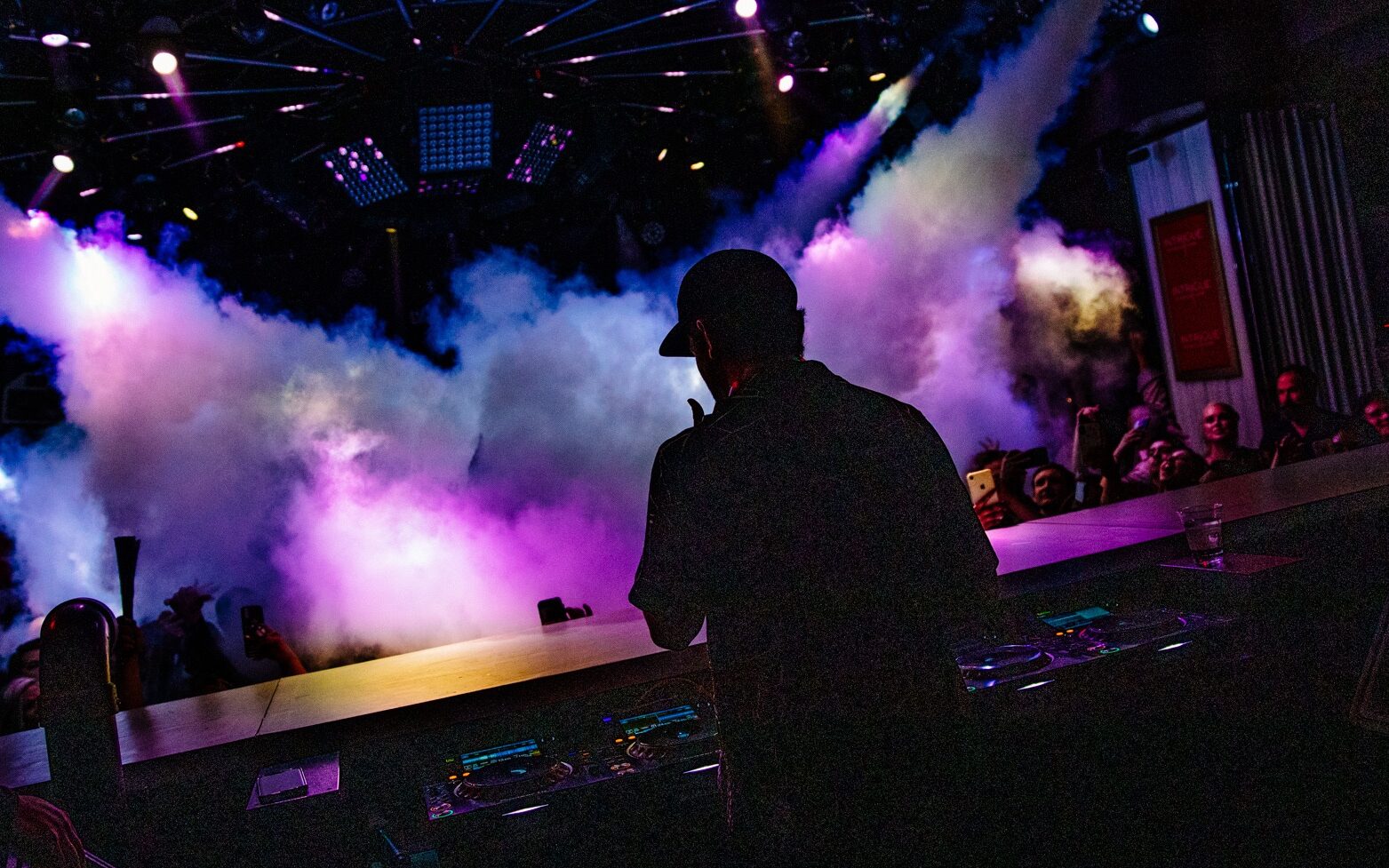 Are you ready for Sugar, Spice, and Everything Ice?
Ready or not, Dillon Francis and Yung Gravy are bringing that + more to Mission Ballroom on Thursday, January 27. While we don't know if we can still Get Low, it's all gravy (see what we did there?).
ART 
9. IMMERSIVE VAN GOGH x NATIVE ROOTS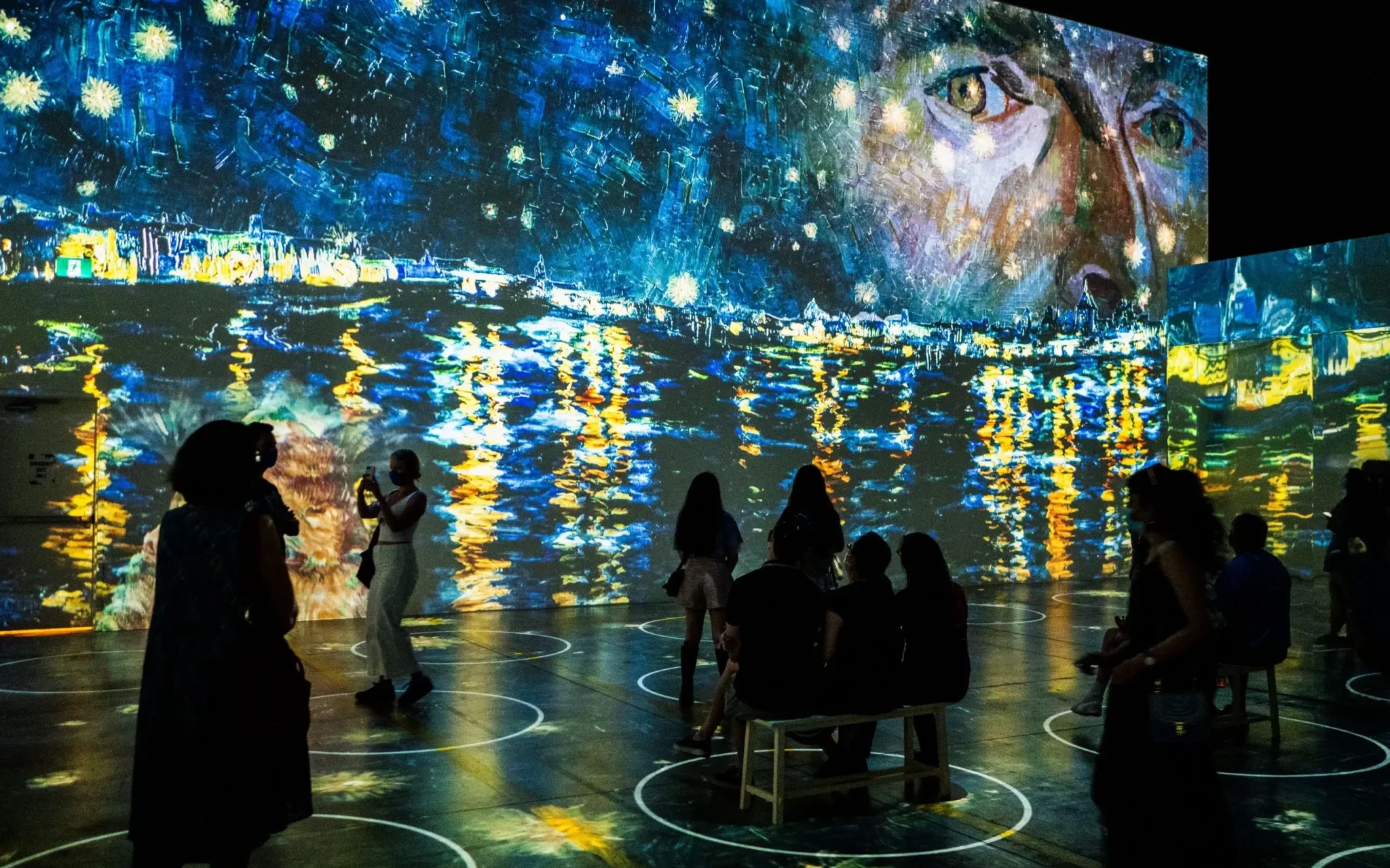 Are you looking to experience Van Gogh in a way you've never seen before?
Immersive Van Gogh is Denver's most ambitious art exhibit celebrating this extraordinary artist's famous body of work. This month they are teaming up with Native Roots for a multi-sensory exhibit you won't want to miss. Did we mention tickets include a $50 Native Roots giftcard?
Psst.. be sure to visit the blog to learn more. 
10. THE PERPLEXIPLEX @ MEOW WOLF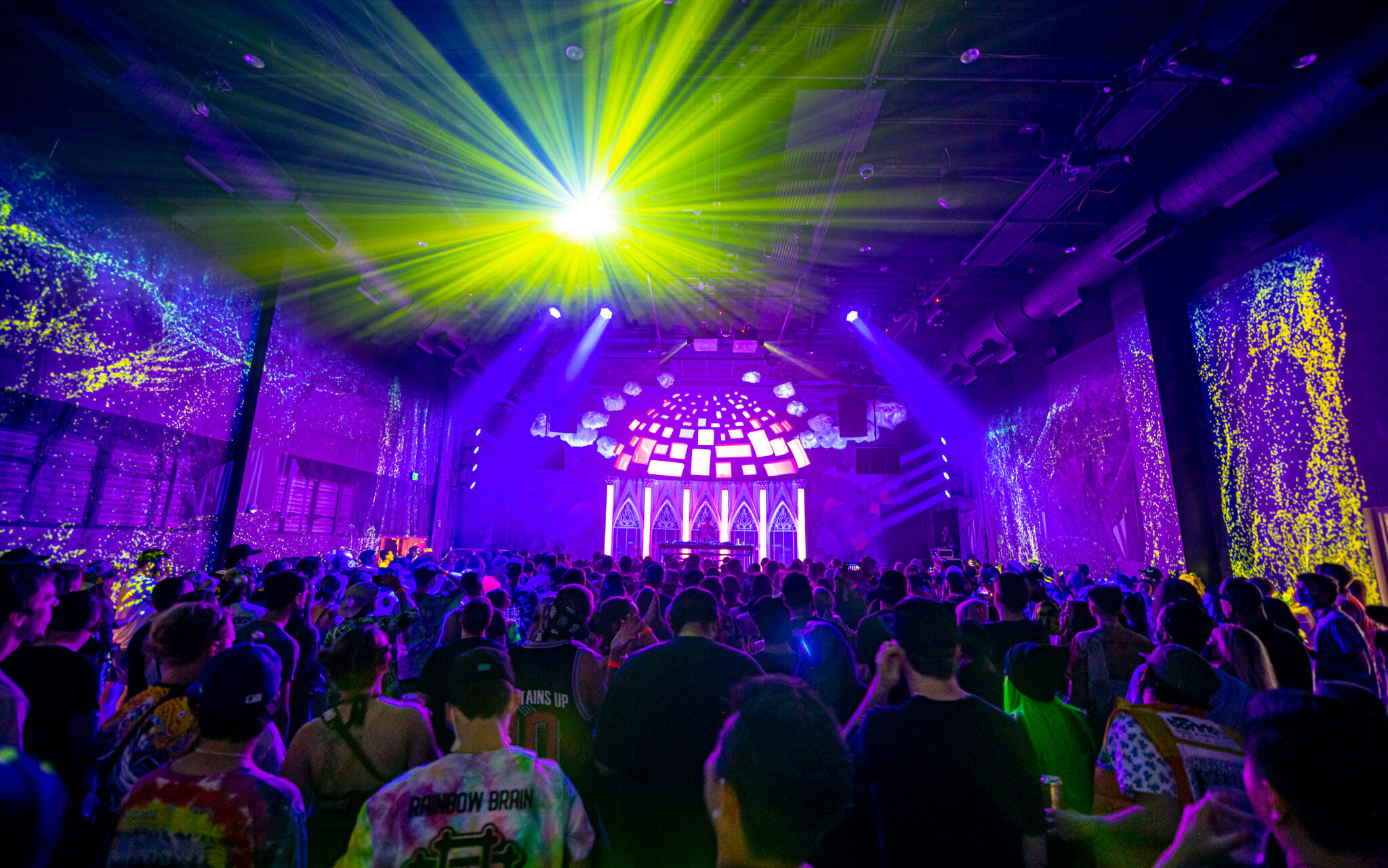 While we're sure most likely already visited Meow Wolf's Convergence Station, have you experience The Perplexiplex?
The Perplexiplex is Meow Wolf's transcendental music venue that you need to experience at least once in your life. With incredible acts from all over the world, be sure to visit their event page to grab your tickets before they sell out
11. FREE DAY – DENVER ART MUSEUM
Rounding out our list of things to do in Denver this January is a beloved Denver tradition, Free Day at the Denver Art Museum. Taking place on January 11, you'll enjoy free general admission to the Denver Art Museum all day long! Advance ticket reservations are highly encouraged as it's sure to fill up quickly. 
WELCOME, JANUARY
We hope your 2022 is off to a great start and you're staying happy and healthy!
Keep those tags coming as we love seeing and hearing from you. Be sure to follow us on Instagram @TheDenverEar and tag #TheDenverEar for a chance to be featured.