This Sunday, July 19 2015, "In Bloom: Painting Flowers in the Age of Impressionism" begins at the Denver Art Museum, featuring 19th century French floral still-life paintings.
Palettes, a Contemporary Cuisine restaurant, at the Denver Art Museum is still one of the most striking, featuring original art and a sleek, modern design, with floor-to-ceiling views of the adjacent nationally-admired Hamilton building.
Palettes will feature an exhibition-inspired menu in celebration of the "In Bloom" exhibition, through October 11 2015.
For $34 per person, guests will enjoy a three-course prix fixe menu, with ingredients reminiscent of the lush, floral exhibition. Items include seared ahi tuna with tomato petals, daikon sprouts, avocado and a hibiscus orange reduction; roast pork tenderloin with Brussels leaves, corn gateau, celery root, fennel pollen and truffle jus; and strawberry rose custard tart with crème fraiche chantilly and a salty sweet almond caramel chip.
All menu items are also available a la carte, and a prix fixe menu with wine pairings is available for $53 per person.
To view the full menu, or to make reservations, visit the Palettes website and don't forget to check out the "In Bloom' exhibition that will feature about 60 paintings by world-renowned French artists Édouard Manet, Edgar Degas, Pierre-Auguste Renoir, Paul Cézanne, Vincent Van Gogh and others.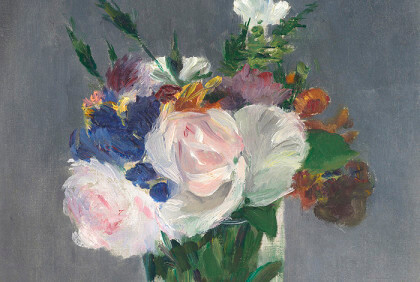 Palettes Restaurant "In-Bloom" Menu
100 W. 14th Ave Parkway, Denver 80204
Closed Mondays.
Open Tuesday through Thursday, Saturdays and Sundays from 11am to 3pm.
Open Fridays from 11am. to 8pm.