Celebrate 2019 with a bang with our special New Year's Eve 2019 in Denver guide. From concerts & shows to parties, our guide will highlight the best Denver local events!
NEW YEAR'S EVE 2019 IN DENVER
NEW YEAR'S EVE FIREWORKS AT 16TH STREET MALL
Where: 16th Street Mall
When: 9pm & Midnight
Cost: Free
Ring in 2019 in Denver with the New Year's Eve Fireworks Display at the 16th Street Mall, and catch one of two spectacular fireworks shows!
COLORADO SYMPHONY'S A NIGHT IN VIENNA 
Location: Boettcher Concert Hall
Time: 6:30pm
Cost: $30 – $104
The wildly popular annual tradition featuring your Colorado Symphony waltzing with you into the New Year returns.
Start your celebration in style with the Colorado Symphony's presentation of A Night in Vienna, a rousing selection of polkas, waltzes, and marches. The festive evening is the perfect send-off to 2018 and the early start time ensures that you won't miss the thrill of the 16th Street Mall fireworks!
WONDERLAND NYE 2019 PARTY AT VIEWHOUSE
Location: ViewHouse Eatery, Bar & Rooftop – Ballpark
Time: 7pm – 2am
Cost: $25 – $70
This year ViewHouse Eatery, Bar & Rooftop presents Wonderland NYE 2019. This year's winter wonderland will include two dance floors, three DJ's, bright & snowy decorated venue with a heated courtyard tent.
Start 2019 with an extravagant buffet dinner & drink packages, dancing, complimentary champagne toast & The 1st Annual Lodo Midnight Firework Show sponsored by ViewHouse, Tavern, Lodo's & Sports Column!
DECADENCE NYE
Where: Colorado Convention Center
Time: 6:30pm – 2am
Psst… Decadence two-night party and takes place on December 30th as well!
Cost: $89 – $159
Global Dance, AEG Live, and Live Nation invite you to the 8th annual Decadence NYE on December 30th and 31st at the Colorado Convention Center! Join America's Largest New Year's Dance Celebration and become citizens in The City of Decadence as we approach the end of 2018!
Psst… This year artists include Above & Beyond, Bassnectar, Eric Prydz, Skrillex, Zeds Dead!
LEATHER & LACE NEW YEAR'S EVE AT TAVERN DOWNTOWN
Where: Tavern Downtown, 1949 Market St, Denver, CO 80202
Time: 8pm – 2am
Cost: $40
Close out 2018 with Tavern Downtown's Leather & Lace New Year's Eve Party. This party will feature 2 clubs, 3 DJ's, a beer, Fireball shot, champagne toast & party favors. Snowboard and electric guitar giveaways, as well as a photo booth, and a balloon drop!
DENVER NYE BLACK TIE PARTY
Where: The Westin Westminster
Time: 8pm – 2am
Cost: $100+
The Denver NYE Black Tie Party features two incredible live bands, multiple headlining DJ's, Vegas-style casino games, a huge confetti blast and champagne toast. Guests will have access to three rooms with multiple all-inclusive open bars serving liquor, beer and wine serviced by 30+ swift bar staff.
DENVER'S GRANDEST NEW YEAR'S EVE PARTY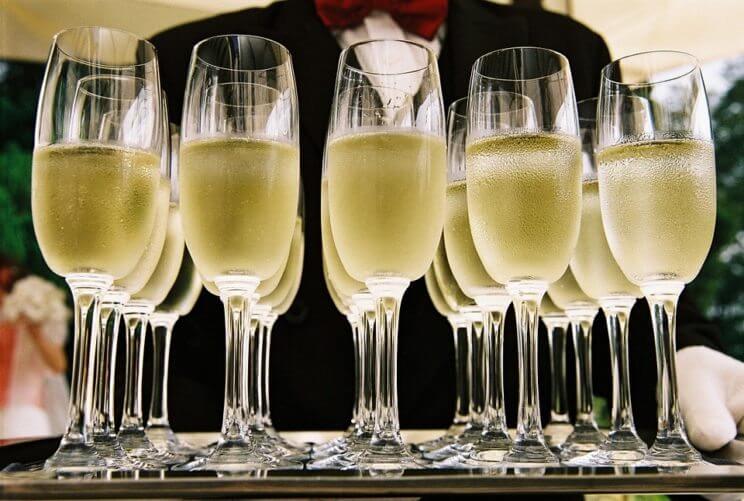 Where: Grand Hyatt Denver
Time: 8pm – 1am
Cost: $159
Grand Hyatt Denver Downtown and MIX 100.3 FM present Denver's Grandest New Year's Eve Party. This downtown Denver New Year's Eve Party includes an open bar with premium pour, admission to three areas of entertainment, dinner buffet, champagne toast at midnight, party hats and favors and balloon drops galore.
Dance the night away as you move from one ballroom to another featuring: Nacho Men – Rock to the 50's, 60's, Disco and Beyond, Premier Dance Party – Featuring Today's Hottest Sounds presented by the high-energy band Club X, and Karaoke.
NYE CHAMPAGNE MANSION PARTY
Where: Denver Field House
Time: 9pm – 1:30am
Cost: $80 – $99
The Champagne Mansion Party will take place at Denver Field House with multiple open bars all night long in the mansion's ballroom and multiple elegantly themed rooms, photo Booths Selfie Station, Roaming Photographers, DJ Playing Top 40's, EDM and Old School Hip Hop Dance music.
Psst… This is an exclusive event, only 300 VIP Open Bar Tickets are available.  
WINTER WONDERLAND & MIDNIGHT BRUNCH NEW YEAR'S EVE AT EDGE, FOUR SEASONS
Location: Four Seasons Hotel Denver
Time: 9:30pm – 2am
Cost: $113+
Psst… includes your first drink, cover, and bottomless midnight brunch.
Purchase Tickets Online
Ring in 2019 with a Winter Wonderland Celebration and Midnight Brunch at EDGE Bar! Experience a New Year's Eve party in Denver as EDGE Bar is transformed into a Winter Wonderland! When the clock strikes midnight, the bar will feature unlimited Moet & Chandon champagne, mimosas and passed brunch bites until 2:00am.
Psst… Guests are strongly encouraged to wear all white for a 'White Out!' theme!
WHITE ROSE GALA: ROARING 20'S GREAT GATSBY NYE PARTY
Where: Ellie Caulkins Opera House
Time: 9pm – 2am
Cost: $79 – $129
Purchase Tickets Online
Kevin Larson Presents the White Rose Gala – Denver New Years Eve 2019! Flapper dresses, stylish sequins and fancy fedoras for NYE. White Rose Gala is a high-end and elegant Charity event where you are enveloped by musical and theatrical performances.
Celebrate New Year's Eve in the classic elegance of art deco of the Roaring 20's. Be transported to an era of a modern renaissance where style, opulence and grace was the only way to swing!
RESOLUTION NEW YEARS EVE DENVER 
Where: McNichols Civic Center Building
Time: 9pm – 2am
Cost: $119 – $234
Purchase Tickets Online
The Collective 360 Presents Resolution 2019 Denver New Years Eve Party. Countdown to your 2019 resolution at McNichols Building.
Multiple ballrooms of world-class DJ's and entertainment, astounding festival-style lighting & sound, over a dozen bars stocked with premium liquors, beer, wine, and champagne, and stunning New Year's Eve decor!
NEW YEAR'S EVE FEAT. CHROMEO AT TEMPLE NIGHTCLUB DENVER
Where: Temple Nightclub
Time: 9pm – 2am
Cost: $60 – $105.99
Purchase Tickets Online
Ring in 2019 at Temple Nightclub, Denver's newest and most alluring nightclub featuring Chromeo (DJ Set)!This grand New Year's Eve celebration will feature stunning visuals, theatrical performances, and the unveiling of their chandelier.
NEW YEAR'S EVE 2019 AT DENVER UNION STATION
Where: Denver Union Station
Time: 9pm – 2am
Cost: $75 per person
Purchase Tickets Online
Ring in 2019 with three rollicking New Year's Eve parties at Denver Union Station on Monday, Dec. 31st! Don't miss the ultimate NYE experience presented by SoundDown Party – Denver's Silent Disco Company. Three DJs spinning jams in Denver's historic Union Station leading up to an extravagantly epic light show on the Great Hall ceiling at midnight.
NEW YEAR'S EVE MUSTACHE MASQUERADE AT THE ART, A HOTEL
Where: the ART, a hotel
Time: 9pm – 1am
Cost: $20
Purchase Tickets Online
Ring in the new year at the ART, a hotel! Join the FIRE Restaurant & Lounge for a luxurious night of music, dancing, drinks, friends, photos, and resolutions, while looking your best rocking a mustache or mask!
Enjoy complimentary hors d'oeuvres, premium entertainment by DJ A Rich, a champagne toast at midnight provided by Champagne Perrier-Jouët, and don't forget to capture the moment at our funky photo booth.
NEW YEAR'S EVE AT BETA NIGHTCLUB
Location: Beta Nightclub
Time: 9pm – 2am
Cost: $15
Purchase Tickets Online
Ring in the New Year at Beta Nightclub Celebrating NYE with the Denver crew Ecotek + the Klutch Beat crew. Ring in the New Year with them one last time, as they are set to close soon!
NEW YEAR'S EVE 2019 AT HOWL AT THE MOON
Where: Howl at the Moon Denver
Time: 9pm – 2am
Cost: $110+
Make Reservations Online
Book a New Year's Eve package with Howl at the Moon Denver for New Year's Eve 2019 or simply enjoy the Standing Room option. Kiss 2018 goodbye and start the New Year having a blast!