Whether you are recovering from a hangover from one of the New Years Eve 2016 Denver events we listed, or simply enjoying the day off after all the New Year 2016 Events For Kids Denver we listed, then you maybe you might want to know all the fun things happening in Denver on New Year's Day 2016? We thought you might…
New Years Day 2016 Events Denver
January 1st 2016
Location: Punch Bowl Social Denver, 65 Broadway, Denver 80203
Time: 8am – 3pm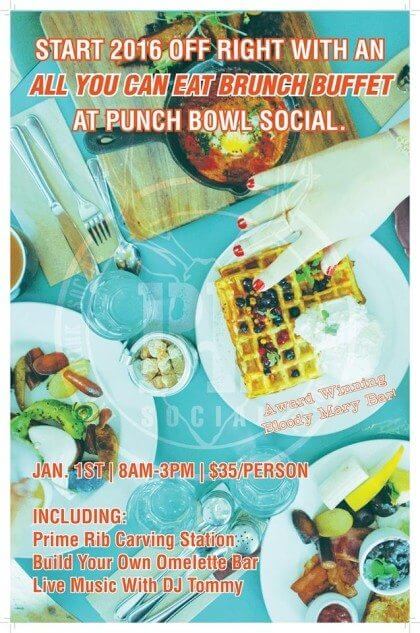 Punch Bowl Social are hosting a special New Year's Day Brunch that will include an all you can eat breakfast buffet featuring a prime rib carving station and a make your own omelette bar! $35/pp award winning Bloody Mary bar will also be available. Accompanied by some great music from DJ Tommy. Start the New Year with a delicious meal!
Location: Viewhouse Ballpark, 2015 Market St, Denver 80205
Time: 10am – 2pm

Cure your NYE hangover at Viewhouse ballpark, the best atmosphere to continue ringing in the New Year in Downtown Denver. They'll be fully stocked with good music, savory eats & strong brunch cocktails so you can refuel & keep the party going the morning after your big night out. You know what they say…the best way to detox is to re-tox.
$14 Bottomless Mimosas or Bloody Mary's 10am-2pm
$7 Build Your Own Bloody Mary Bar
Cold Pressed Juices
 Chef Driven Brunch Plates like Chicken & Waffles, Short Rib Skillets, Breakfast Burritos, Omelets, Greek Yogurt, Buttermilk Pancakes & more.
Mimosa Bottle Service available.
Reservations Recommended for Groups of 6+ Guests: (720) 306-9171
Location: LoHi SteakBar, 3200 Tejon St, Denver 80211
Time: 10am – 3pm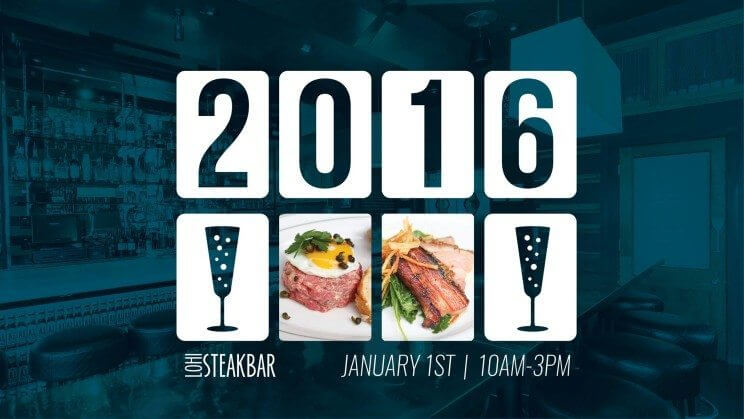 LoHi SteakBar have a scientifically-sound cure for the common hangover… Brunch! LoHi SteakBar will feature a special New Year's Day brunch on Friday, January 1, 2016. Reservations are now being accepted online.
Location: Epic Brewing Company, 3001 Walnut St, Denver 80205
Time: From 11am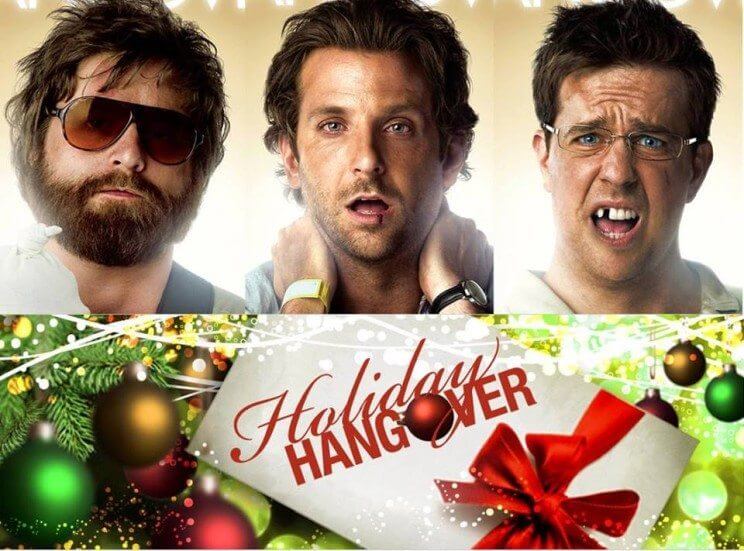 Have an Epic start to your New Year. Join Epic Brewing Company's  New Year's Day for their Holiday Hangover Party. They know you hit it hard on New Year's eve. So it's okay if you want to show up in your PJs. In fact, they will give you 10% off your beers if you do.
They will televise the Bowl games and to help you get over the end of 2015, they will be pouring "Beer-Mosas", Bloody-Beers, and will have plenty of cold brewed coffee from Novo Coffee to blend with some of their favorite stouts or to drink straight.
Roaming Bull will be parked and serving up brunch.
Location: Hamburger Mary's Denver, 700 E 17th Ave, Denver 80203
Time: 11am – 2pm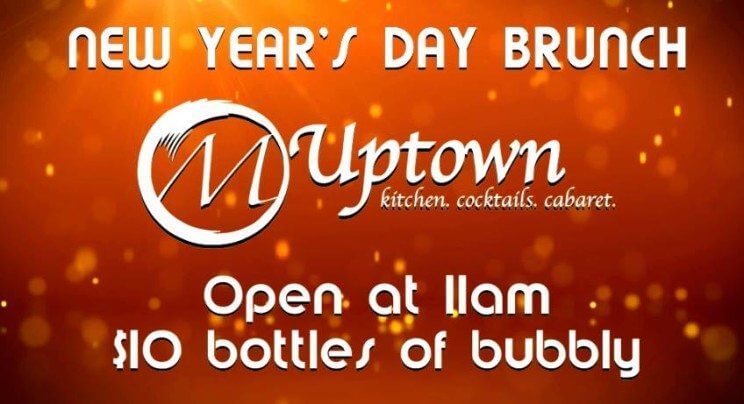 Join one of the busiest brunches of the year! New Years Day recovery brunch starts at 11am on Friday with some delicious NEW brunch entrees & $10 bottles of Bubbly that you can juice up how you like.
Location: Factotum Brewhouse, 3845 Lipan St, Denver 80211
Time: 3pm – 10pm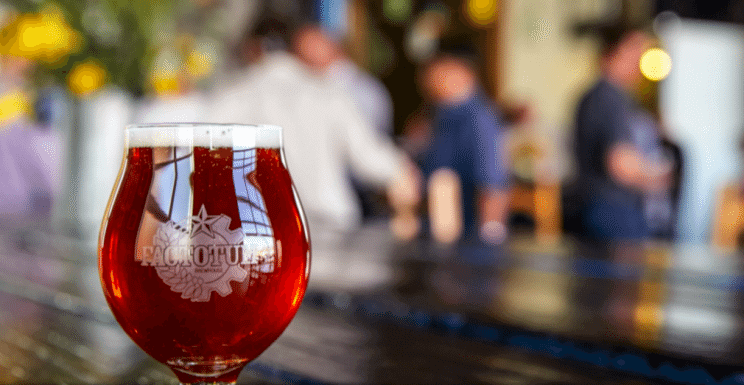 They know their crowd isn't a bunch of amateurs and will be ready to get out on the first day of 2016 to get the weekend started properly. Sleep in, write your resolutions, then grab your friends, family or dog and come over to the taproom for some traditional New Year's Day tamales by their well-renowned neighbors Tamales by La Casita!
They'll also have their brand new TVs on and fresh, fresh, craft beer pouring and will be honoring The Passport Program's Winter Warmer on this day with their secret beer for passport holders.
Location: Ignite Burgers & Bar, 2124 Larimer St, Denver 80205
Time: 10am – 2pm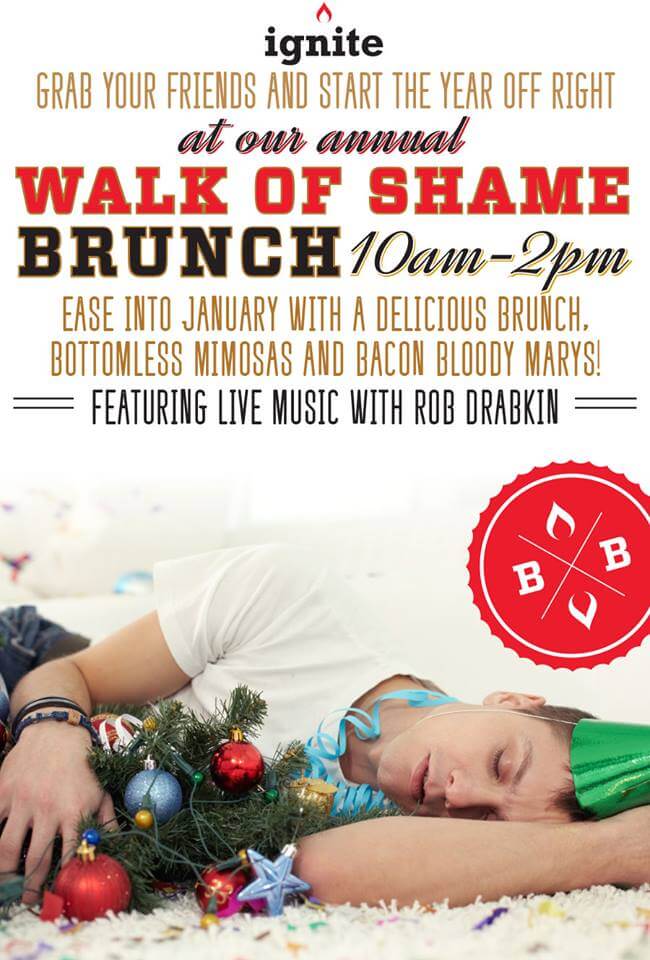 It's that time of year again to celebrate saying goodbye to the old and hello to the new!
Let Ignite Burgers & Bar help you jump off the New Year right with their 3rd Annual Walk of Shame Brunch. Live Music by Rob Drabkin.Bring friends, drink bottomless mimosas, reminisce about 2015 and come up with a strategy to conquer 2016.
Location: Stem Ciders, 2811 Walnut St, Ste 150, Denver 80205
Time: 11am – 2pm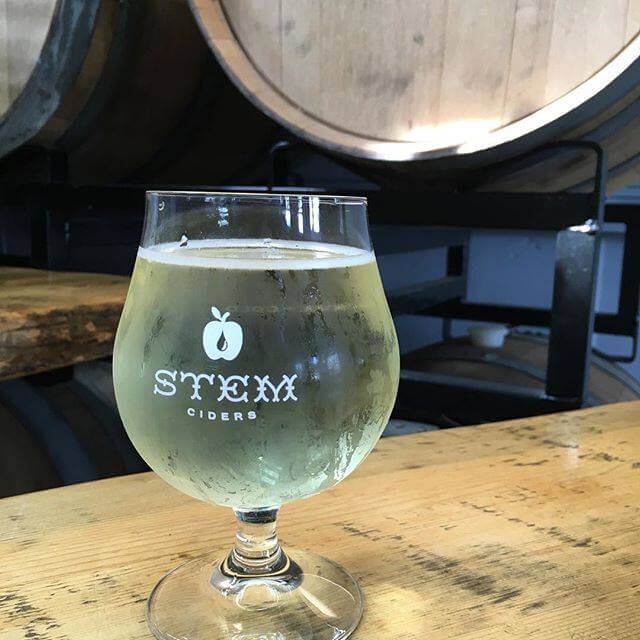 Stem Ciders is opening early on New Year's Day! Get into the taproom early and come by for a brunch of mimosas and food served by Bubba Duke's BBQ and Scout Burritos.
Location: 1stBank Center, 11450 Broomfield Ln., Broomfield 80021
Time: 8pm (doors open at 7pm)
Ticket Prices: $49.95 – $59.95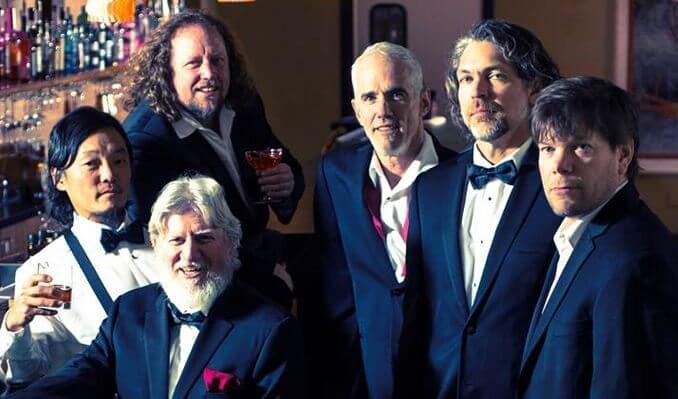 As part of the 97.3 KBCO Holiday Concert Series, The String Cheese Incident, will be performing at 1stBank Center on New Year's Day 2016.
Purchase tickets at: bit.ly/1OwLiMX
Location: The Bluebird Theater, 3317 E. Colfax Ave, Denver 80206
Time: 9pm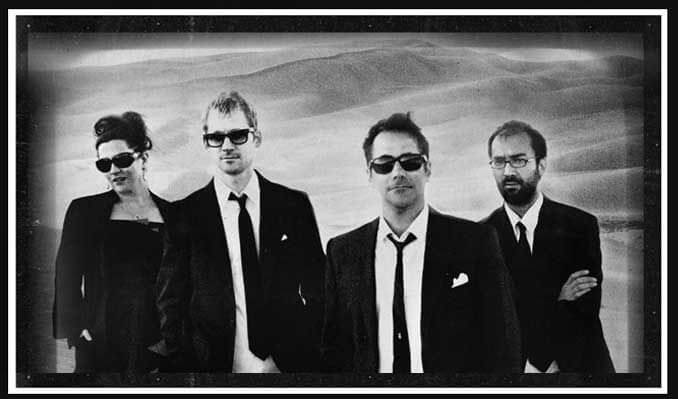 The band, DeVotchKa, will be playing at The Bluebird Theater on New Year's Day along with iZCALLi. The show is presented by 97.3 KBCO and Twist & Shout. Tickets to the show are $25 when purchased online or $29.50 on the day.
Purchase tickets at: bit.ly/1koZxW1
Location: The Fillmore Auditorium, 1510 Clarkson St, Denver 80218
Time: 6pm
Ticket Prices: $179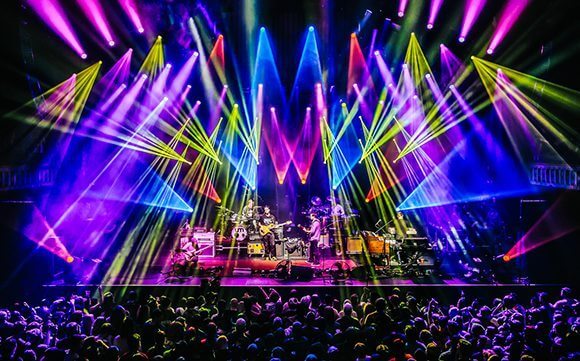 "Reel to Real" is an intimate affair with your friends with Umphrey's McGee (limited venue capacity to ensure an intimate and spacious experience). A benefit for Conscious Alliance includes: Pre show happy hour with the band & UM organization
"Set One" features a film of unreleased footage from the camcorder archives
"Set Two" features a storytellers performance, as determined by attendees
Open bar all night featuring signature Tito cocktails & Bloody Mary's, Henkell & Co. Mimosas, a smattering of Boulder Beer, soft drinks and more
Movie theatre treats
18×24 silkscreen print event poster
Photo booth, chair massages, raffle, & more surprises.
Purchase tickets at: bit.ly/1RQw2Lq
Location: Pepsi Center, 1000 Chopper Cir, Denver 80204
Time: 7:30pm
Ticket Prices: $10 – $72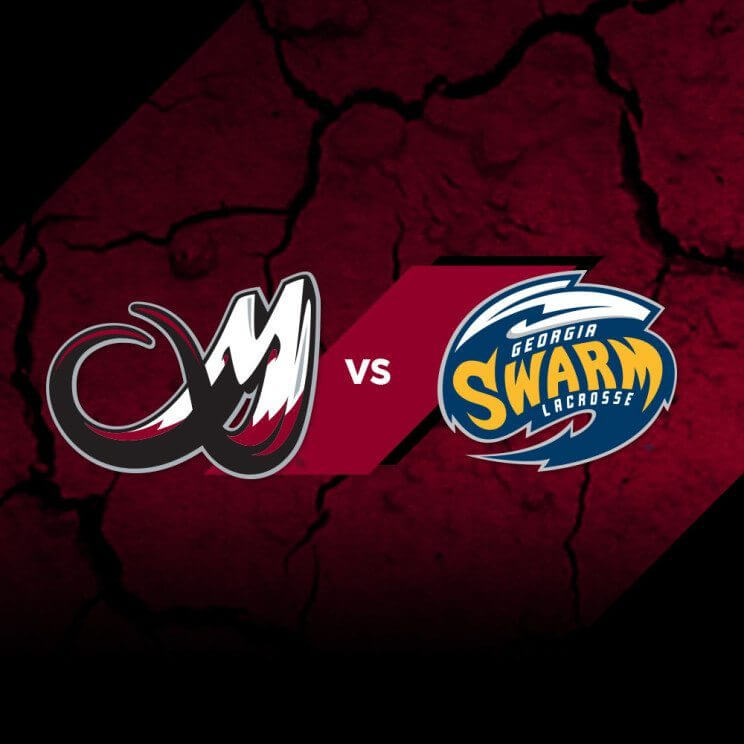 Enjoy watching the Colorado Mammoth playing against Georgia Swarm at the Pepsi Center on New Year's Day!
Purchase tickets at: bit.ly/1MFZGeq
Enjoy the first day of 2016!