Oh, how appropriate our tagline Psst... is for this special day!
Monday, December 5th 2016, is National Repeal Day!
National Repeal Day is a day where the nation celebrates the repeal of the alcohol Prohibition Act that was in effect for 13 years (1920-1933) in the United States. On December 5th 1933, the 21st Amendment was included in the United States Constitution repealing the Prohibition and restoring the American right to a celebratory drink. While the amendment still allowed for state and local levels of Prohibition, by 1966 there were no state laws banning alcohol.
We give you a complete list of Prohibition- Era Speakeasy Bars in Denver where to enjoy and celebrate National Repeal Day in the most authentic way. But first you might ask:
What is a Speakeasy?
A Speakeasy (also called a blind pig or blind tiger) was an establishment that illegally sold alcoholic beverages. Such establishments came into prominence in the United States during the Prohibition era. The term "Speakeasy", came from the practice of speaking quietly about such a place in public, or when inside it, so as not to alert the police or neighbors.
Prohibition-Era Speakeasy Bars
Prohibition-era speakeasy bars re-create the 1920s, when establishments that served alcohol illegally had to hide from the government by masking their business with another business in order for business owners and patrons to not get caught and criminalized.
Location: 3160 Tejon St, Denver 80211
Hours: Daily: 5pm-1am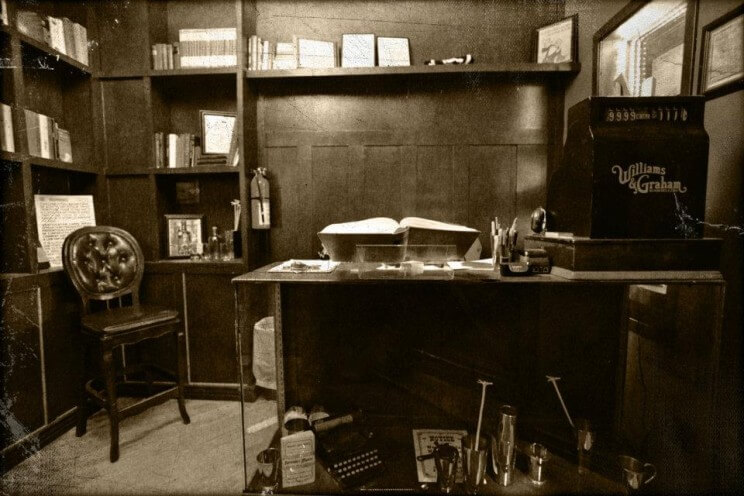 At Williams & Graham you first enter a room that looks like a library. The "Librarian" (i.e the host) sketches your name on a card, opens a drawer and files it away then moves the bookshelf to reveal a secret door that leads to the bar itself. The bar is located in the LoHi (Lower Highlands) neighborhood in Denver and serves unique and delicious cocktails. (Co-owner, Sean Kenyon, received the prestigious National American Bartender of the Year Award!) When you ready to leave, you exit through the backdoor… otherwise how would one explain to officials all the people that reappeared from the vacant library?!
Psst… Their cocktail and alcohol menu is one of the most illustrative and elaborate menus you will find. Expect drinks named: Bootsy Collins, The Old-Old Fashioned & The New-Old Fashioned, Rusty Nail, Blood & Sand and the list goes on…
Location: 1422 Larimer St, Denver 80202
Hours: Sunday & Monday: 5pm-10:45pm
Tuesday-Thursday: 5pm-11:45pm
Friday-Saturday: 5pm-12:45am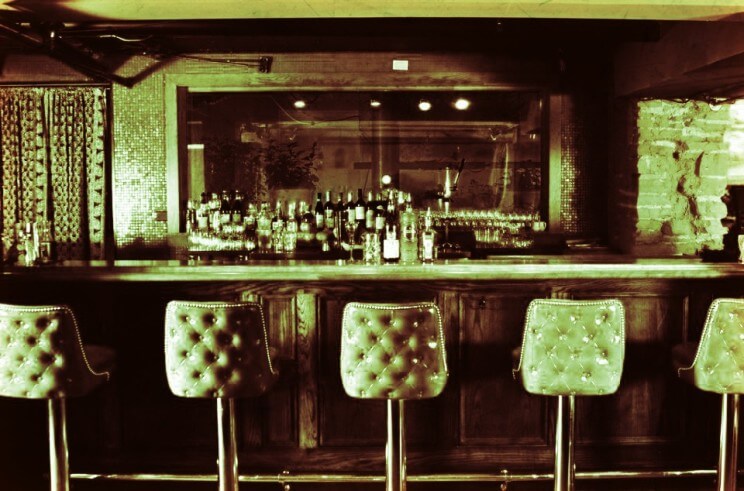 At Green Russell you first enter through a pie shop complete with diner tables and chairs. Once you notify the "pie store assistant" of your arrival, you enter the bar through a swinging door. Green Russell, named for 1850's Colorado gold miner William Green Russell, is styled as a Prohibition-era cocktail joint, unique in both its nostalgic ambiance and hand-crafted cocktail offerings. The style of the era is felt in every small detail, with even the bartenders dressed in era-type clothing. The detail and care they take in creating each and every drink is remarkable and each one tastes more delicious than the one you ordered the round before. The best part about this bar is that it is by chef-partner Frank Bonanno so you get to enjoy custom libations and small plates of his delicious cuisine as well.
Psst.. In celebration of National Repeal Day, Green Russell is hosting a Repeal Day Party from 5pm to 11:45pm on December 5th! Dress in your best prohibition era costume and you can win a $50 Green Russell gift card. The Repeal Day Party features live music, a complimentary welcome cocktail, and does not include a cover charge.
Location: 1111 Miners Alley Golden 80401
Hours: Hours: Sunday & Monday: 2pm-9pm
Tuesday & Wednesday: 2pm-10pm
Thursday: 2pm-11am Friday & Saturday: 2pm-12am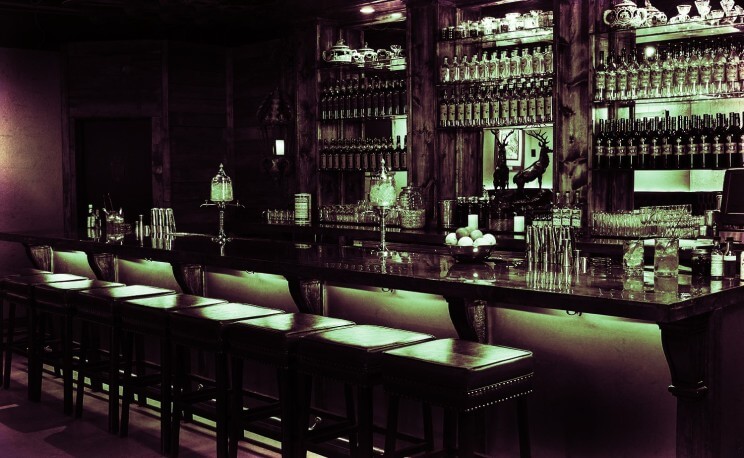 At Golden Moon Speakeasy, in downtown Golden, you enter through a mysterious passageway through a back alleyway. The Golden Moon Speakeasy includes a cocktail lounge and a distillery tasting room, and all the drinks offered are exclusively produced by Golden Moon Distillery. They offer an extensive cocktail menu featuring classic and modern craft cocktails, pre-prohibition style punches and long drinks. Music is played by a live band several nights per week and they also offer cheese, charcuterie and caviar service!
Location: 1512 Larimer St, Denver 80202
Hours: Daily: 5pm-2am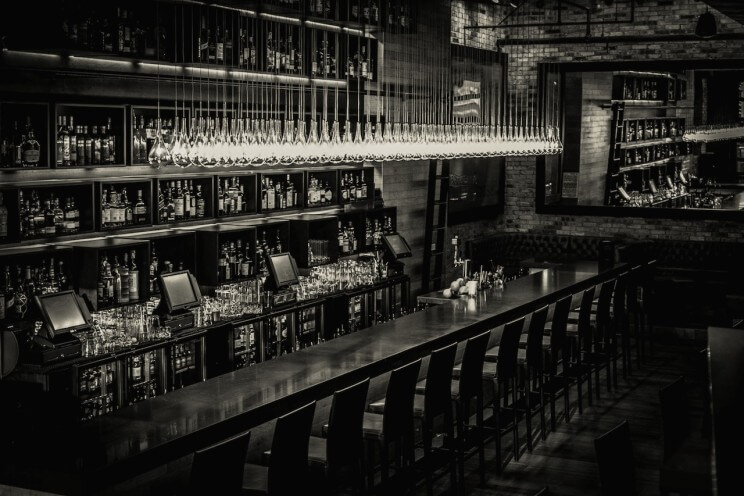 Roosevelt is one of Denver's newest and most talked about bars. Roosevelt specializes in handcrafted quality American cocktails. The bar has an 'Old World' feel to it and it is adorned with multiple bookcases and old typewriters. The speakeasy theme comes to play with their secret bathroom entrances. (Hopefully you won't try looking for one when you are desperate to use one… they aren't easy to find!)
Psst… Their Chartreuse cocktails are not to be missed!
Extra Notable Repeal Day Celebration
End of Prohibition Party at 24 Carrot Bistro
24 Carrot Bistro, located in Erie, is holding an End of Prohibition Party, from 6pm to 9pm, on Monday, December 5th, 2016. The party will offer 1920's-inspired chef's specials, live jazz, and a Prohibition-era cocktail list.
Special dinner items include Clam Chowder, Oysters Rockefeller, and Coq au Vin; Prohibition-era cocktails include Old Fashioneds, Aviations, and Sazeracs. 1920s-related costumes are encouraged, yet not required. For reservations, call (303) 828-1392.
24 Carrot Bistro is located at 578 Briggs St, Erie, CO 80516.
Happy National Repeal Day Denver! Cheers!