mmmmm… Punch, your favorite childhood drink of choice (after of course the necessary bone-builder: milk), is celebrating a national day!
National Punch Day is Sunday, September 20th 2015, and you can celebrate and enjoy this great beverage in Denver with your friends.
Punch Bowl Social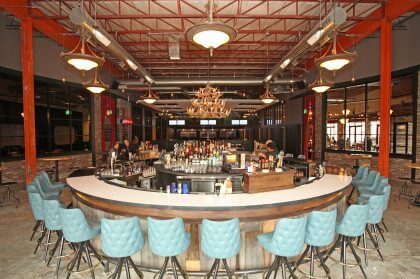 Punch Bowl Social is the local spot to enjoy creative, shareable punches. 
The experts at Punch Bowl Social have planned some fun punch promotions for the September 20th holiday including a special 'punch flight', a great way to try four mini-punch signature selections for $8.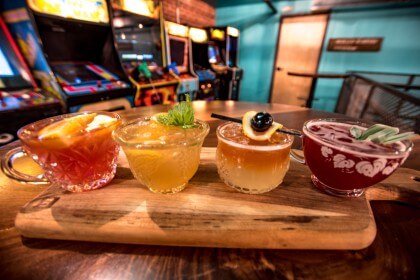 Also, guests who bring in a vintage punch bowl for donation (think Grandma's house, ARC or Goodwill) to the restaurant receive a complimentary 4-serving punch of choice on September 20th!
Punch Bowl Social is located at 65 Broadway, Denver 80203
Teller Bar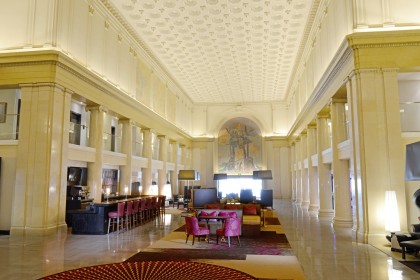 Teller Bar, the signature social lounge at The Renaissance Denver Downtown at the Colorado National Bank, will guide guests in making a spirited punch, as part of the recently launched Renaissance Bar Ritual.
As part of the Bar Ritual, each week, on Monday, Tuesday, Thursday and Friday, original punch recipes using local spirits are showcased to guests and locals.  Guests actively take part in crafting the recipe, with the assistance of Teller Bar's talented bartenders. Those participating are then able to sip and enjoy their creation. And, in celebration of National Punch Day, the ritual will be offered on Sunday, Sept. 20 beginning at 5 p.m.
Teller Bar is located at 918 17th St, Denver 80202
If you wish to celebrate National Punch Day in the convenience of your home, then Punch Bowl Social provided us with a traditional recipe on how to whip up a great bowl of punch.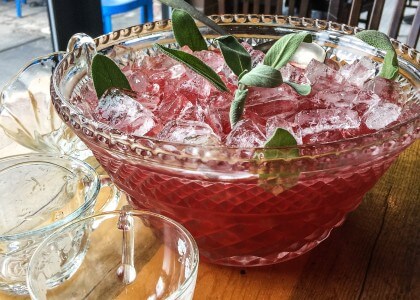 Traditional Punch Recipe by Punch Bowl Social
1 part sweet (ex. sugar or liqueur)
2 parts sour (citrus or fruit juice)
3 parts strong (spirit)
4 parts weak – usually tea, can be beer or flavored sparkling water
5th element is spice  (herbs and spices, nutmeg or allspice, etc.)
Happy National Punch Day Denver!