Life is too short to cook a four course meal every night – thankfully there are local cooks in Denver who would love to put a wholesome dinner on your table. Most of these services cater to dietary needs and desires (gluten/dairy free, paleo).
If you are looking to have a healthy dinner delivered a few times a week or interested weekly homemade food for a busy schedule, the hardest part of these services is going to be tasting all the wonderful dishes they create with homegrown love.
Psst… Many, but not all services, will deliver. Local means better for the planet (most deliver in reusable coolers or bags). Some meals are prepared and ready to reheat, while some are kits to make at home! Many are partnered up with local and organic sources so you know where your food is grown.
10 DELICIOUS LOCAL MEAL SERVICES IN DENVER
#1

CAVEMAN CHEFS
Delivery or Pick Up: Pick up at 18 locations across the Denver area.
Cost: Monthly meal plans are $550 – $750
Caveman Chefs specializes in gourmet paleo meals while focusing on variety and sustainability. If you or your family are a special diet these chefs will deliver delicious meals!
#2

SUPPER BELL
Delivery or Pick Up: Delivery (Psst… see if you are in their delivery area!)
Cost: Average cost $15 Individual; $35 Family
Supper Bell is a daily, from scratch, meal service delivering delicious food in the Denver area. Check out the daily menu and order by 3pm to have dinner delivered to your door!
Psst… If they don't have you in their delivery area, then sign up on their zip code waitlist. When they start delivery in your area you get a free meal!
#3

THE SPICY RADISH
Delivery or Pick Up: Delivery on Sundays
Cost: $24 for two people on average
The Spicy Radish is the creation of chef Katie Kannen who brought her passion and experience to the idea of taking the stress out of menu planning, shopping and cooking. Every Tuesday the new menu is posted, you put your order in by Thursday, and it's delivered on Sunday!
#4

EASY ENTREES
Delivery or Pick Up: Both
Cost: $8 – $12 per entrée
Easy Entrees was created by Rich and Robin Fickle, a husband and wife team who bring their zeal to creating food for your family.  Most of their service is creating wholesome frozen meals for future convenience.
#5

MY VISION NUTRITION
Delivery or Pick Up: Both
Cost: $10 per Meal or $150 Weekly
My Vision Nutrition is a meal prep and smoothie bar. Try some of their food in house before ordering it for the week (breakfast served all day). They offer subscriptions including Chef's Choice or Your Choice meal plans that can be ordered on demand or weekly.
Psst… They are well known for their Protein Donuts (14 g protein, 22 g carbs, 7 g fat)!
#6

PREFARE
Delivery or Pick Up: Delivery
Cost: A La Carte or 2/3 Meals for around $60
Prefare partners with Colorado bakers, butchers and farms to deliver meals that can be prepared in fifteen minutes or less. They focus on creating easy-to assemble, delicious dishes that you don't have to spend much time getting dinner on the table.
#7

FIVE EGGS MEALS
Delivery or Pick Up: Delivery on Sundays
Cost: Entrées $11 – $13
Five Eggs Meals was created by a family of Colorado natives who wanted to help people sit down and eat as a family.  Menu comes out on the weekend, place your order by Wednesday and look forward to the delivery on Sunday. No subscription is needed and all meals are fully cooked and just need to be reheated.
Psst… They have an app so you can order for the week from your phone!
#8

THE COOKING CRANE
Delivery or Pick Up: Delivery on Saturdays
Cost: $10 – $15 per Meal (two servings)
The Cooking Crane is a Personal Chef and Meal Delivery service. New menu is posted on the weekend, order before Tuesday at noon and the meals will arrive on Saturday! Their delivery meals are fully cooked, so no need to prep – simply heat and enjoy!
#9

LIVFIT KITCHEN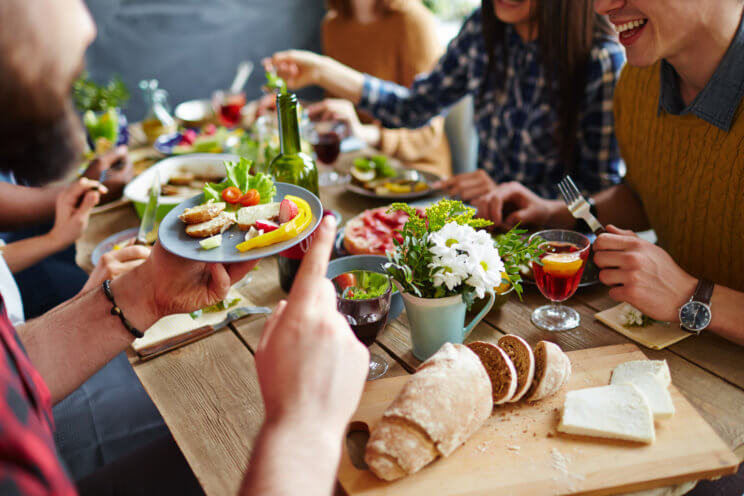 Delivery or Pick Up: Both
Cost: $6 – $15 per Meal
LivFit Kitchen focuses on a personalized connection with each customer. Once you have perused their menu they will connect with you via phone to discuss dietary goals and needs, then prepare two weeks of food for you or your loved ones!
#10

SPARROW KITCHEN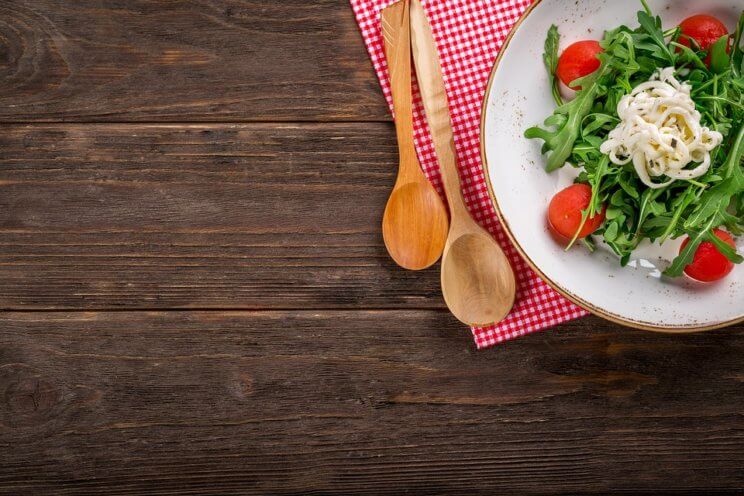 Delivery pr Pick Up: Both
Cost: $100 Five Meal Plans & $180 Ten Meal Plans
Sparrow Kitchen was a natural extension of Sparrow Restaurant and Cafe. With a wholesome menu ranging from chili's to Chicken Broccoli Quinoa Casserole there is plenty to try each week.
Psst… Sparrow services cover other needs as well! They have services for household, gardening, maintenance and repair and business needs!