The Denver Zoo has a  new exhibit "Nature Connects®, Art with LEGO® Bricks," by Sean Kenney, brought to you by The Goddard Schools from this August 7th 2015 through November 1st 2015.
This award-winning, traveling exhibit features life-size, and even some larger than life, animal and plant sculptures created using LEGO® bricks. More than 35 sculptures will be scattered throughout the Zoo, representing animals people can find in both North America and abroad. These include a 400-pound bumblebee, a hummingbird with an eight-foot wing span and a full-scale, African lion at the main gate. In addition to showing guests how they connect with animals and nature through art, Zoo staff members hope the exhibit will build a fondness among children for science, technology, engineering and math.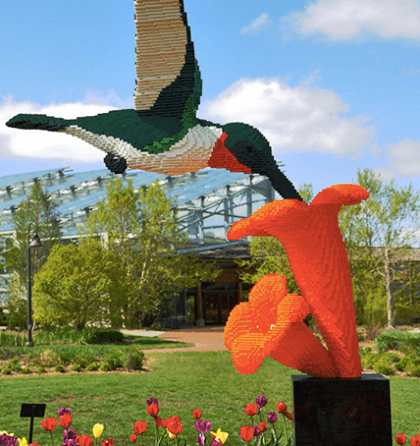 This new exhibit also will include some really fun events.
Events
Leo The Lion Contest
When you visit the Denver Zoo through August 31st 2015, you and your family members have the opportunity to try and guess how many LEGO® bricks are in the "Leo the Lion" exhibit. The current zoo member winners of this contest can win some great prizes such as: a yearly zoo membership, four behind the scenes tours, four Glow Lights packages to this year's Zoo lights and non-members can win behind the scenes of tour of Benson Predator Ridge.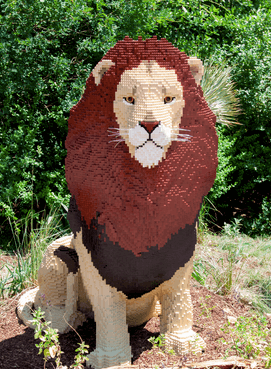 LEGO® Bricks Saturday Night Block Party
Saturday, August 8th 2015; 6:30pm – 9pm
The Denver zoo is celebrating the opening of this exhibit. Additionally, there will be special animal demonstrations, keeper talks and more. Zoo members receive a $5 discount.
Members: $10 for adults, $5 for children
Non-Members: $15 for adults, $10 for children
You can purchase tickets for this event online.
LEGO® Bricks Family Workshops
Available during the "Nature Connects, Art with LEGO® Bricks, brought to you by The Goddard Schools" exhibit at Denver Zoo, each hour long Saturday Workshop will feature a different and unique animal. Designed for children (ages 5 and up) with at least one adult, these family workshops connect children and families with science, math, engineering, technology and nature by constructing and playing with LEGO® models. Bricks 4 Kidz® well trained instructors will work with participants to build a new project in each workshop using the classic bricks loved by generations of children and adults.
For the full workshop schedule click here.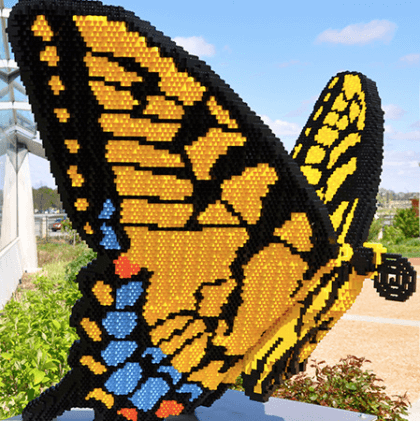 Nature Connects®, Art with LEGO® Bricks
August 7th 2015 through November 1st 2015
Denver Zoo,  2300 Steele St., Denver,  80205