The Leafly Comedy Tour is making its way to Denver and Michael Ian Black will be headlining its first show this Thursday, March 24th 2016 from 8pm at the Gothic Theatre.
Leafly, the world's largest cannabis information resource, have partnered up with Native Roots, Colorado's most recognized cannabis brand, and Daily CBD, a cannabis news outlet, for their Denver show. Native Roots will be on site at the event as well as hosting in-store promos leading up to the show.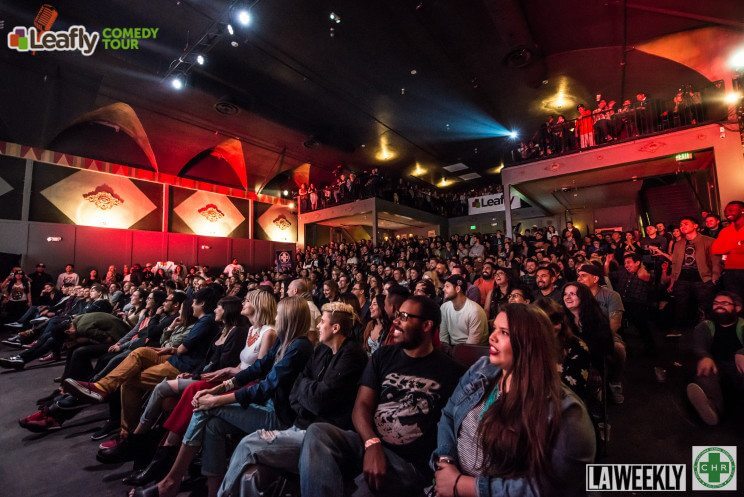 This show is free of charge and will also feature comedians with Andy Juett and Nathan Lund. All you have to do to attend is RSVP and be 21 years old and over to attend! Tickets will be distributed on a first-come, first-served basis and are subject to venue capacity.
Michael Ian Black was recently interviewed and asked about his decision to partake in the Leafly Comedy Tour as well as his thoughts on cannabis in general.
Black stated, "I'm in favor of national legalization. I've thought a moderate amount about the issue. I don't really smoke pot or take it myself, but I don't have any problem with it and it seems like a natural outgrowth of legalization that there would be events like this that sort of support the industry." Black also pointed to several books of work he has previously done that you can check out prior to the show, "I have any number of things you could look at online. Podcasts, a book, I have a standup special, I have television shows."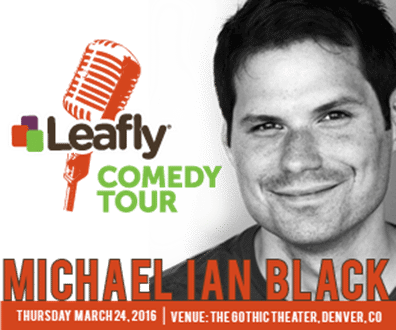 RSVP for the Leafly Comedy Tour Feat. Michael Ian Black at: bit.ly/1WXr3Z3.
Use #LeaflyLolz to keep up with the latest updates and fun for the whole Tour. The Gothic Theatre is located at 3263 S Broadway, Englewood 80113.