It's Mother's Day Weekend ahead and Denver features so many great opportunities to spend the weekend with your loved ones around town enjoying unique experiences of shopping, entertainment, education and more.
WHAT TO DO WITH KIDS IN DENVER THIS WEEKEND MAY 11 – 13, 2018
FOUR MILE HISTORIC PARK: FREE DAY
When: Friday, May 11, 2018
Where: Four Mile Historic Park, 715 S Forest St, Denver, CO 80246
Time: 12pm – 4pm; Hay Bales & Tall Tales Story & Activity 12pm – 1pm
Cost: Free
Ages: All Ages
Travel "back in time" and become a pioneer for the day for free at Four Mile Historic Park this Friday, made possible by the Scientific & Cultural Facilities District.
MOTHER'S DAY WEEKEND PLANT & GARDEN SALE
When: Friday, May 11, 2018
Where: Earthlinks, 2746 W 13th Ave, Denver, CO 80204
Time: Fri. 12pm – 6pm, Sat. 9am – 3pm
Cost: Free
Ages: All Ages
Join EarthLinks' Plant & Garden Sale! Shop for organically grown flowers, herb, and vegetable seedlings. Pick up beautiful flowers, veggies, herbs, and other plants for you garden, all grown by participants and volunteers of the EarthLinks Workshop Program.
Also view hand-crafted gifts made in our Workshop Program which includes cards, candles, vases, skin care products, honey, bee boxes and much more.
COLORADO CHOCOLATE FESTIVAL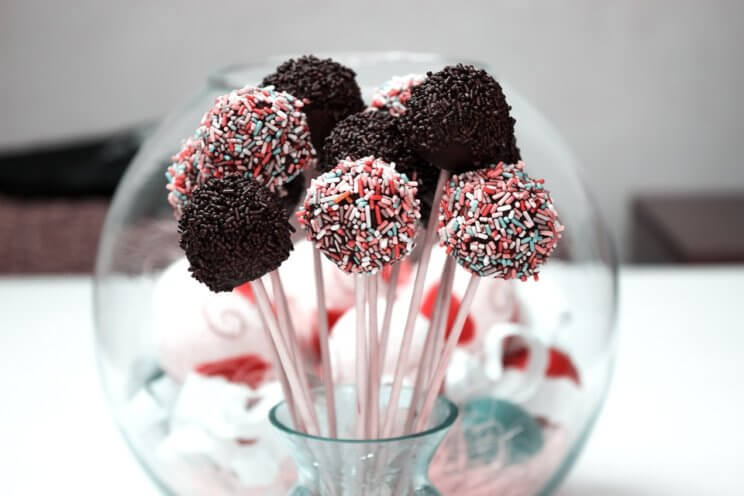 When: Friday, May 11, and Saturday, May 12, 2018
Where: Denver Mart, 451 E 58th Ave, Denver, CO 80216
Time: Friday 4pm – 9pm, Saturday 10am – 5pm
Cost:  $5; Free for Children 5 & Under, Samples $10 for dozen
Purchase Tickets Online
Ages: All Ages
Sample and buy the finest chocolates in Colorado at the Colorado Chocolate Festival. This festival features 30,000 sq ft of chocolate heaven, with over 90 vendors from across the US. Enjoy chocolate candy, cakes, cookies, truffles, fudge, brownies, toffees, coffees and more. Plus a  Mother's Day Gift Market with jewelry, clothes, imports, crafts, and more.
 NORTHGLENN FOOD TRUCK CARNIVAL
When: Friday, May 11, through Sunday, May 13, 2018
Where: Northglenn City Hall, 11701 Community Center Dr, Denver 80233
Time: Friday 3pm – 10pm, Saturday 11am – 10pm, Sunday 11am – 4pm
Cost: Free
Psst… Carnival Rides Fee-Based
Ages: All Ages
The Northglenn Food Truck Carnival will include some of Denver's best gourmet food trucks set against a traditional carnival with amusement rides, midway games, fair concessions and roving entertainers. Also enjoy the Big Top stage with eight bands representing Colorado's best Americana and Bluegrass Music.
SPRING HORSESHOE MARKET
When: Saturday, May 12, 2018
Where: Tennyson St & W 46th Ave, Denver, CO 80212
Time: 9am – 4pm
Cost: Free
The Spring Horseshoe Market is entering its 9th season and is kicking off the spring season with a bang!
Over 130 vendors as well as emerging artists, makers and vintage collectors, artisanal food vendors, food trucks including a brand new ice cream truck called Sprinkle Me Smitten and a super cool vintage mobile boutique coming from Aspen called Heir Vintage. A bunch of vendors will be having Mother's Day specials since the market is the day before Mother's Day plus live music from Matt Rouchand margarita tastings from new vendor, Sangre de Azul.
BINTURONG [BEARCAT] DAY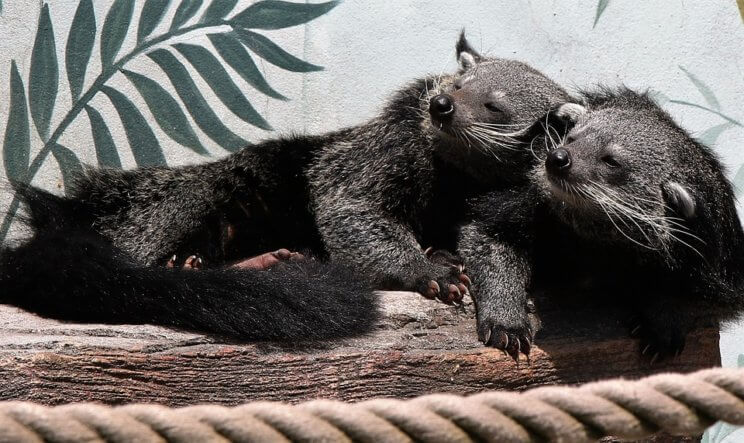 When: Saturday, May 12, 2018
Where: Downtown Aquarium Denver, 700 Water St, Denver, CO 80211
Time: 10am – 3pm
Cost: $5 per Family, Free for Members
Ages: All Ages
Celebrate Binturong (Bearcat) Day at the Downtown Denver Aquarium with special activities and features such as a conservation table, binturong meet and greet giveaway, plushies, handouts and more.
Psst… Did you know Binturong (Bearcats) smell like popcorn?! Get Free Popcorn while Yuni is out and about! 
HILLTOP ANNUAL GARAGE SALE
When: Saturday, May 12, 2018
Where: Hilltop Neighborhood, Denver 80220
Psst… View Map of Participating Homes Online 
Time: 10am – 2pm
Cost: Free
Ages: All Ages
The 5th Annual Hilltop Garage Sale, presented by Team Denver Homes – Kentwood Real Estate & Mor Zucker, Founder of The Denver Ear, returns this weekend in partnership with WeeCycle, a Denver-based nonprofit that improves the lives of local families in need.
This free community wide event will feature multiple homes that will set their no longer wanted items up for sale!
STEAMPUNK AT THE STATION
When: Saturday, May 12, 2018
Where: Colorado Railroad Museum, 17155 W 44th Ave, Golden, CO 80403
Time: 10am – 4pm
Cost: $5 – $35, Free for Children under 2
Purchase Tickets Online
Ages: All Ages
Colorado Railroad Museum's steam engines create the perfect backdrop for the popular genre of "science fiction meets the 19th century Industrial Age" found in music, clothing, art and lifestyle. With a nod to Steampunk icon, Tesla, we invite guests to arrive in their finest Steampunk attire and/or with their Steampunk gadget to enjoy a day full of entertainment, train rides, craft beer, vendors and more!
FAMILY NATURE CLUB: BIRDS & BUGS NATURE HIKE
When: Saturday, May 12, 2018
Where: Butterfly Pavilion, 6252 W 104th Ave, Westminster, CO 80020
Time: 10:30am – 12pm
Cost: $4 – $14
Psst… Includes admission to Butterfly Pavilion
Register Online
Ages: Children ages 4 – 10
Grab a net and some binoculars as we head out to the trail to see birds and bugs on Big Dry Creek with the Butterfly Pavilion! You will identify species, catch and release some bugs, and end with some cool take home crafts to entice bugs and birds to visit your backyard!
HANDS ON HISTORY FAMILY FUN DAY
When: Saturday, May 12, 2018
Where: History Colorado Center, 1200 N Broadway, Denver, CO 80203
Time: 11am – 3pm
Cost: $25 Family Four-Pack, $5 Extra Child
Psst… Package includes four museum tickets, a discount family meal deal and a backpack full of family friendly ways to explore Colorado's stories.
Purchase Package Online
Ages: All Ages
Join the History Colorado Center for a special Hands on History Family Fun Day this Saturday! Families have the opportunity to explore and create their own history, art, and culture through hands-on, immersive activities like adobe brick making, building log cabins, live performances, and role playing in their exhibits.