Class is in session! And no, we're not talking about the kind of classes with homework and tests. We're talking about fun and interactive classes that teach new skills, like knitting, candle making, beer brewing and other unique activities.
Take a look at the wide variety of classes offered in Denver to expand your knowledge and personal resume. Who knows? You may discover a passion for backpacking or macramé you never knew you had!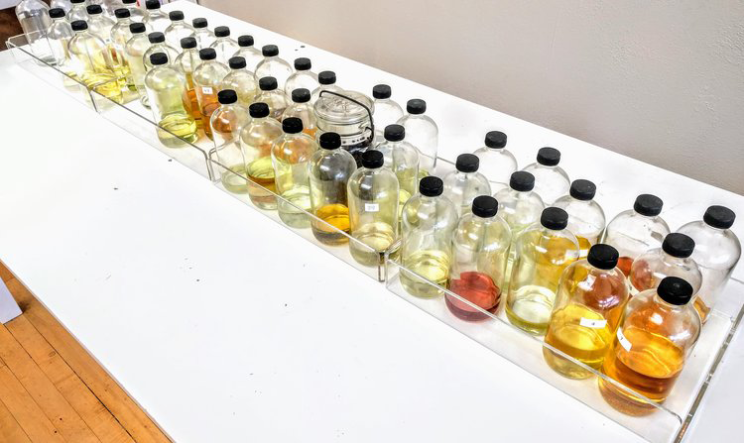 Photo courtesy of Candelaria
The adorable Candelaria Candles shop in the Santa Fe Arts District is not simply good for its collection of 100% soy wax candles. Candelaria also offers candle making classes so you can learn the steps required to be a candle maker yourself! During the two-hour class, follow step-by-step instructions on how to pick, mix and pour your own personalized candle fragrances. You'll get to make two 7-ounce candle tumblers of your preferred scent. Classes at Candelaria are $35 per person.
One of our favorite coffee shops in Denver, Novo Coffee, offers a variety of coffee-related classes to get you to barista status. Choose from a variety of classes held at Novo, including milk steaming and drink building, coffee brewing, espresso pulling and more.
Outdoor Education at REI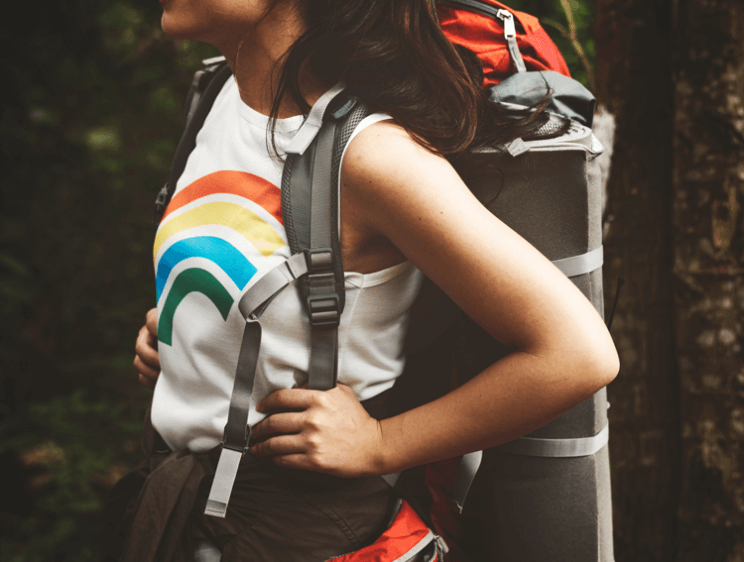 In a city as outdoorsy as Denver, it's only right to get your hands dirty with an outdoor adventure course at REI. Available at many locations in the region, choose from a variety of classes to expand your knowledge of all things recreation. Class subjects include climbing, cycling, hiking, camping, outdoor photography, paddling, snow sports and more.
Take your cooking skills to the next level by taking a cooking class at Stir Cooking School, located in the beautiful historic Weir Building in the Highlands. Their classes offer 2–3 hours of hands-on experience, where you'll work side by side with professional chefs. Stir even has a small bar area with signature cocktails, a great wine list and local beer to enhance your experience!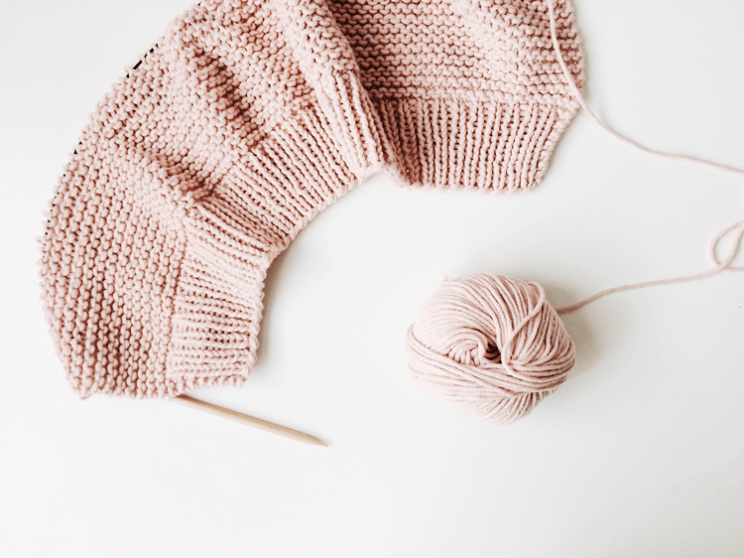 No matter what crafts you're interested in trying, there's likely a class for you to take at River North Workshop Co., a space in RiNo that sells goods from local artists and hosts a variety of classes and workshops. River North Workshop Co. has hosted over 150 workshops and most recently won the "Best Workshop Venue in Denver" by Dabble. Take a look at the many upcoming workshops, including everything from crocheting to watercoloring, and plant hanger making to cooking.
Knitting + Crocheting Classes at LambShoppe
LambShoppe is a popular shop for yarn, knitting and crocheting supplies, accessories and classes. Plus, the shop is equipped with its very own coffee bar, providing the perfect gathering place for anyone interested in fiber arts. Check out their extensive list of classes for knitting and crocheting which are open to any age and ability.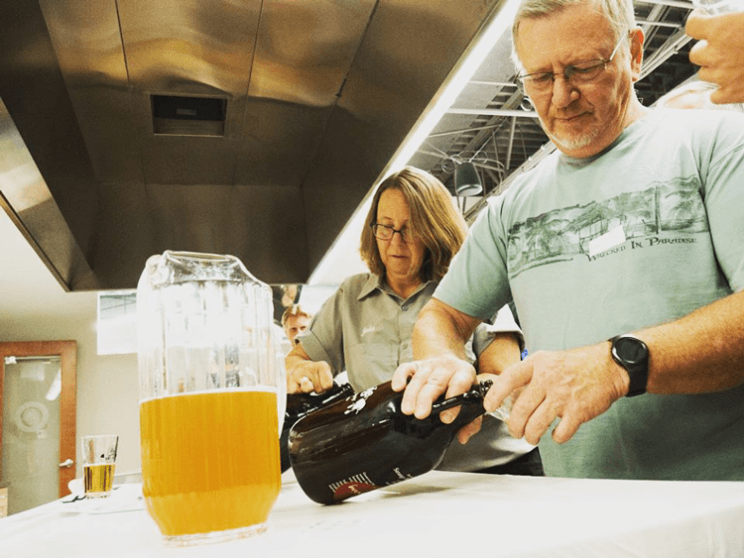 Photo courtesy of The Brew Hut
This homebrew supply shop in Aurora is equipped with all the tools you'll need for brewing wine, beer and cider at home. Plus, they offer a variety of classes to take your skills to the next level, covering subjects like beginner's homebrewing, cheese making, wine making and more.
Situated in the vibrant Broadway shopping district just a mile south of downtown, Fancy Tiger Crafts sells beautiful yarns, fabrics and fibers. They also host a variety of classes covering a myriad of subjects, including quilting, crocheting, sewing, macrame, knitting, weaving and more. Drop by their Open Craft Night every Tuesday from 6–9 p.m. to meet other crafty friends!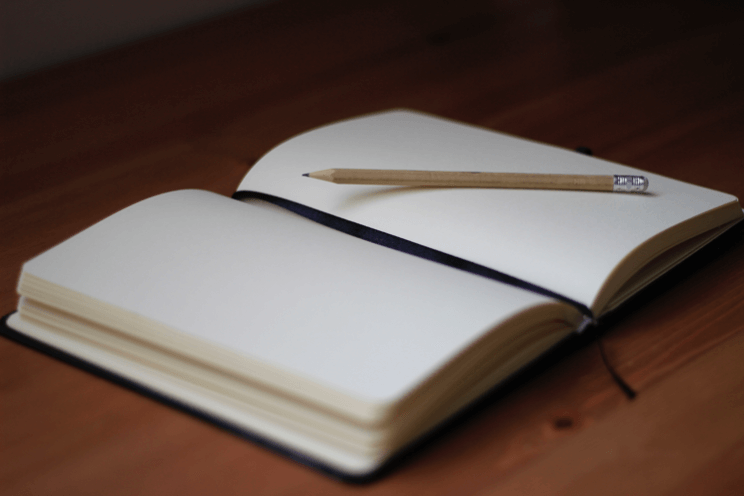 Take your writing skills to the next level with a workshop at Lighthouse Writers Workshop, the largest literary arts center in the Rocky Mountain West. For more than 20 years, they have provided quality instruction, community events and artistic support for writers and readers of all levels, ages and backgrounds. Check out their list of workshops, many of which are intensive multi-week series that delve into a specific subject of interest, like short story writing, poetry, novel writing and more.
You may have seen this concept in other cities, but Canvas & Cocktails is actually one of the very first paint and sip studios in the country! While there are a variety of class options to choose from, we especially love the Paint by Number classes, which allow you to paint a replica of your own photo. Simply submit a photo to be converted to a custom paint-by-number style canvas. The best part? You can purchase beer, wine and champagne to sip while you paint. Check out a few more places to drink and create in Denver!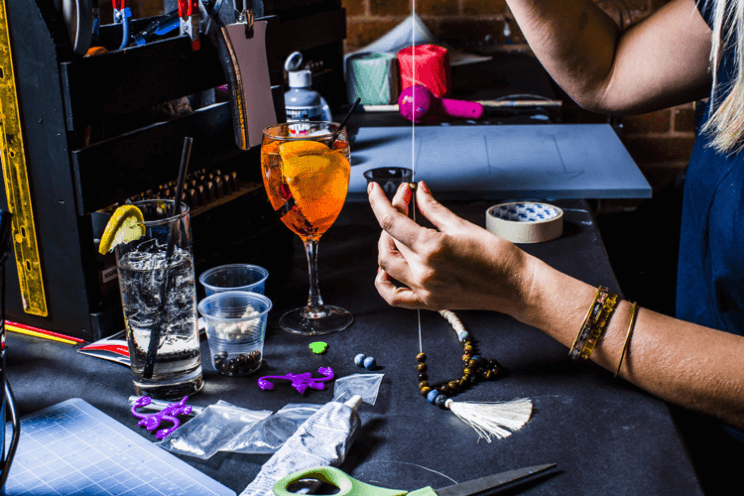 Photo courtesy of Upstairs Circus
With a location in LoDo and the Denver Tech Center, Upstairs Circus is a haven for DIY enthusiasts. Each evening offers a menu of crafts that you can do with a drink in hand, from creating jewelry to making distressed wood art. Plus, you can bring your own food and order drinks while you create.
Create Your Own Sweet Treats at My Make Studio
My Make Studio takes all the difficulty and intimidation out of the prepping, baking and cleaning, and leaves the DIY fun of decorating up to you. Offering classes for cake and cupcake decorating, the studio is equipped with over a dozen icing and fondant colors, nearly 30 candies, impressive mats, more than 500 cookie cutters, and other tools you'll need to create a sweet masterpiece. Adults can enjoy wine, beer or soda while they decorate, but My Make Studio is open to kids ages 8 and up!
Wine- and Cheese-Making Classes at Wine & Whey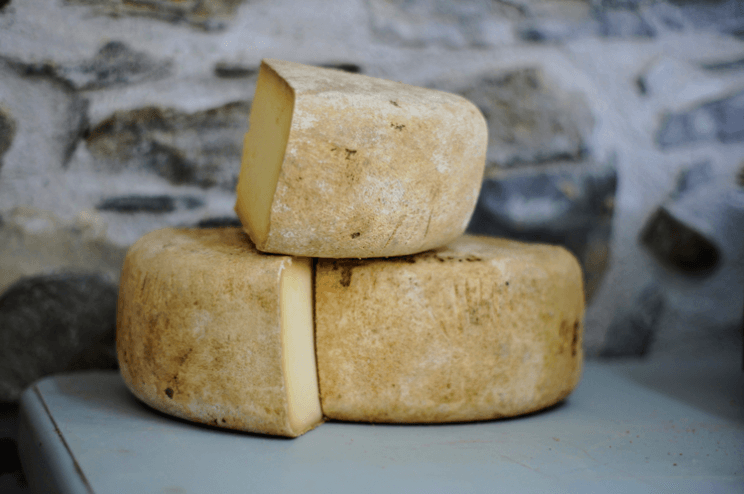 Wine & Whey is a shop in RiNo stocked with all the supplies and equipment needed for DIY wine- and cheese-making at home in addition to on-site instruction. Their wine- and cheese-making classes are engaging and educational, covering a variety of topics, including beginning wine making, deluxe cheese courses, and wine and cheese pairing.
Get Creative!
Let us know which classes in Denver you're looking forward to taking! And bring us along for the adventure by tagging #TheDenverEar for a chance to be featured on our Instagram feed, @thedenverear.