Like many things in 2020, the 4th of July is likely to look a little different in this age of social distancing. But that doesn't mean you shouldn't celebrate the day — even if that means virtual fireworks and smaller backyard parties!
To help you have the best Fourth possible, we've rounded up a few ideas on how to spend it in Colorado. Whether you want to enjoy a fireworks display from the comfort of your own home or you want to spend the day at a drag race, we've got you covered. If you do plan to attend any of these events in person, remember to follow proper safety precautions! Enjoy.
Where: Denver Metro, Colorado Springs & Northern Colorado
When: July 1-5, Times Vary
The Colorado Sparkler & Fireworks Tournament is coming back to Colorado—featuring fastpitch softball games throughout the Denver Metro, Colorado Springs and Northern Colorado area. Celebrate our Independence with great softball, ballgame snacks and so much more. Click here for a schedule of events, location details and sponsorship information.
Where: UCHealth Park, Colorado Springs
When: July 3, 4:30-9:30 p.m.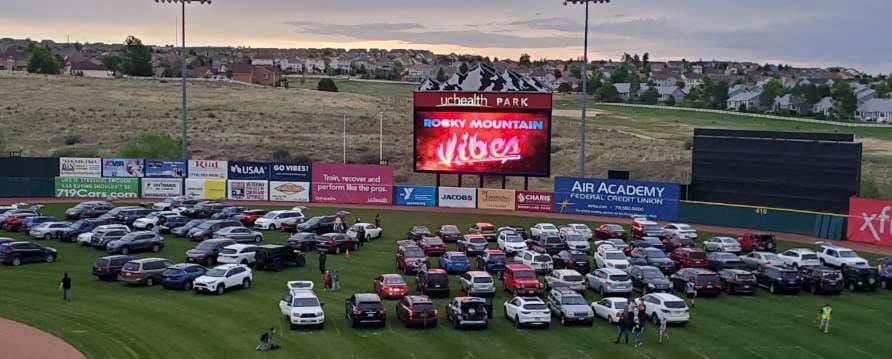 UCHealth Park is celebrating the day with two movies and one spectacular fireworks show! Bring your blankets and chairs and enjoy movies like The Sandlot and Independence Day before watching one of the biggest fireworks displays in the state. Because of COVID-19, they have had to limit tickets and seating to this event. We recommend getting your tickets as early as possible as they are going quickly.
Where: Waggener Farm, Berthoud
When: July 3, 9:15 p.m.
Berthoud's annual fireworks display is still scheduled for July 3rd to celebrate our country and commemorate all we've been through in 2020 so far. Though things are going to look a little different this year. The city has moved the fireworks staging area to Waggner Farm and groups are not allowed to gather on or near the property. However, they will be launching the fireworks higher into the sky so that they can be seen from a greater distance.
Where: Vail
When: All Day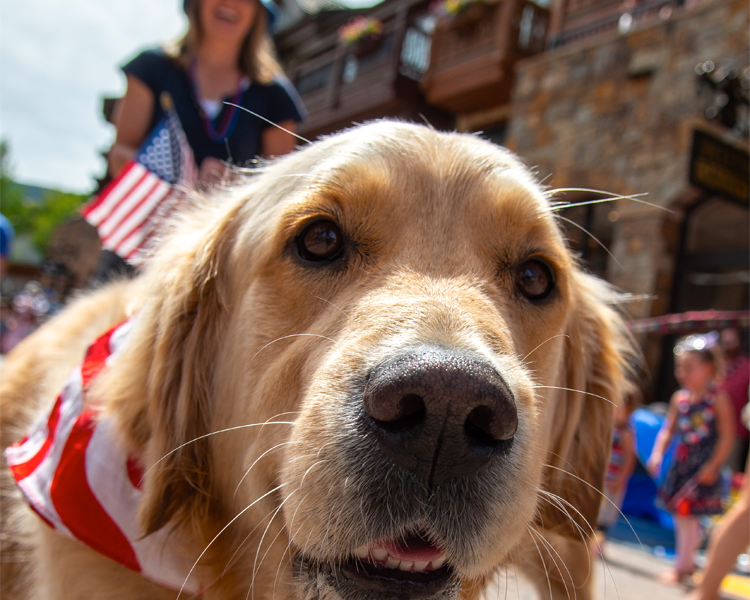 The patriotic spirit is stronger than ever in Vail as they welcome guests back to the mountains! This year, Vail is excited to feature some incredible patriotic exhibits, on-the-move musicians and other surprises from Vail Village to Lionshead. While visiting Vail's shops and restaurants, take time to stroll through town and enjoy the curated displays embracing this year's theme: Stronger Together. In the evening, the sky will light up with an amazing abbreviated fireworks display. Social distancing is heavily encouraged while you explore the city.
Where: Bandimere Speedway, Morrison
When: July 4th, 12:30-10 p.m.
Bandimere Speedway's annual Jet Car Nationals and Festival is a must-see for every Colorado family at least once. Enjoy drag racing, live music, a troop salute, jet cars and, of course, fireworks! Elimination rounds start at 12:30 p.m. with the show actually starting at 7 p.m. and fireworks around 9:45 p.m. If you don't want to attend the festival, the fireworks are still easy to see in the vicinity of the speedway.
Where: Carmichael Park, Brighton
When: July 4, Dusk
This patriotic display in Brighton will kick off at dusk on July 4th and should be visible from most of the community. Just look towards the water tower in East Brighton. If you are unable to see it from your home or vantage point, you can catch it live on KBRI-8 and the City of Brighton's Facebook page.
Where: Saddleback Golf Course, Firestone
When: July 4, 6:30-10 p.m.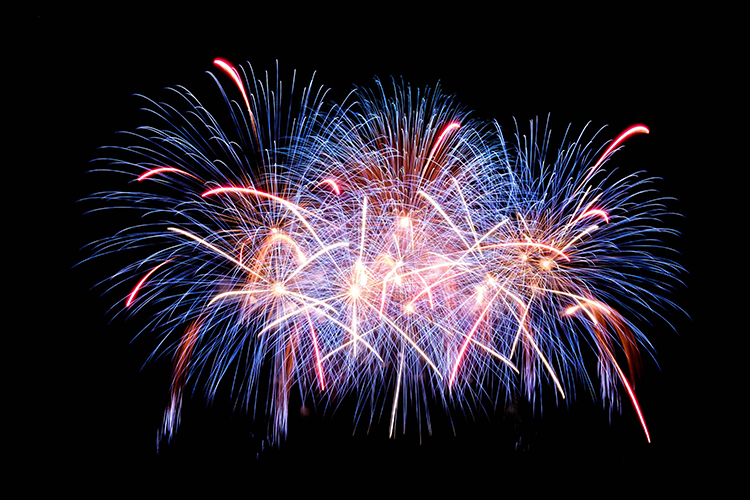 While Firestone's massive Independence Day festival has been modified, it will still be plenty of fun for all ages, featuring fireworks and food trucks. The fireworks will be shot off just north of the 15th hole of the Saddleback Golf Course. The Town of Firestone will have parking available for an excellent view of the show. The parking lot opens at 6:30 p.m. for those who want to get a good spot.
Where: The Ranch Complex, Loveland
When: July 4, 7:30 p.m.
Held at Loveland's The Ranch Complex, the Larimer County Drive-In Fireworks Show is a social-distancing-friendly display perfect for this unique time. Gates will open at 7:30 p.m. and 1,000 cars will be let in on a first-come-first-served basis—so we recommend getting there early. Patriotic music will also be available and provided by 96.1 KISS FM beginning at 8:30, giving you the full "drive-in" experience.
Where: Colorado Springs
When: July 4th, 7:45-9:35 p.m.
Don't let a pandemic damper your 4th of July fun! The City of Colorado Springs has devised a way for the entire city to enjoy the festivities safely. The festivities start at 7:45 p.m., with a few select surprise neighborhoods will be treated to free patriotic ice cream treats. Then, tune into your favorite radio station or download the iHeart Radio app to stream the Colorado Springs Philharmonic's annual patriotic concert. At 9:20 p.m., fireworks will begin at all ten collaborating community locations, which many will be able to enjoy from the comfort of their own porches. Afterward, don't forget to flicker your lights for 60 seconds to "applaud".
Where: Valley Country Club, Aurora
When: July 4, 9 p.m.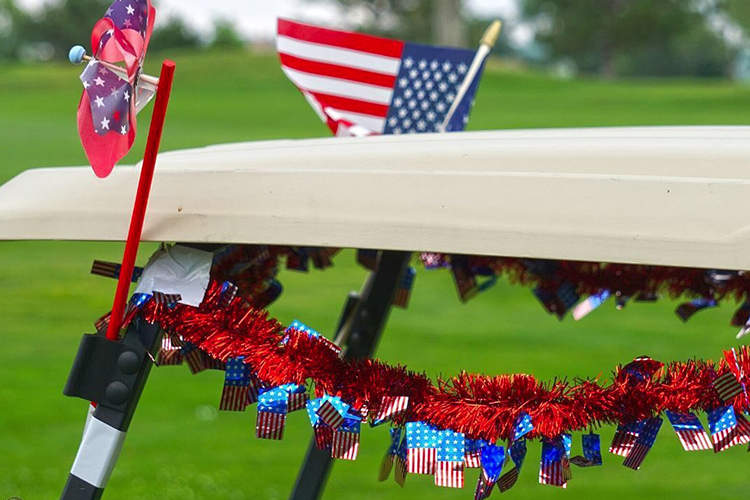 Valley Country Club in the Aurora area is known for putting on a great show every Fourth of July. So if you live in Aurora or Centennial, head to a spot near the Valley Country Club—we recommend Cherry Creek State Park or the Cherry Creek Soccer Complex—to catch their annual fireworks display, which will begin at 9 p.m.
Where: Santa Fe Quarry Mesa, Castle Rock
When: July 4, 9:30 p.m.
This annual celebration will kick off at 9:30 p.m. with fireworks blasting off from the Santa Fe Quarry butte above Red Hawk Ridge Golf Course in Castle Rock. The city of Castle Rock recommends that you view the show from your house or neighborhood to avoid large crowds. Visitors should be aware that parking on streets and roadways may be limited.
Where: Island Grove Park, Greeley
When: July 4, 9:30 p.m.
According to their website, The Greeley Stampede believes that "Now, more than ever, the community needs this family tradition and opportunity to celebrate our independence and life." That's why this year they've made their annual fireworks show bigger than ever so that it can be seen from up to a 10-mile radius from the park. They will also be offering live music over BIG 97.9 and live streaming the fireworks online so you can watch from home.
Happy Independence Day!
How are you planning to celebrate the Fourth this year? Let us know in the comments.