Denver and dog-friendly are almost synonymous, as the city is widely known for its acceptance of dogs — at bars, restaurants, hotels, shops and parks. Plus, there are several dog-friendly hiking trails near Denver, so you can make sure your furry friend won't miss out on the incredible hikes the region is known for.
Whether you are searching for an easy paved path for your older dog or a more strenuous hike for your athletic pup, there's a trail for you and your dog to explore in the Denver area. The list is ordered by difficulty, so keep scrolling if you want a more strenuous adventure!
Distance: 1 Mile | Difficulty: Easy | Off Leash: Yes
Located near the iconic Garden of the Gods State Park in Colorado Springs, Red Rock Canyon Open Space is an ideal destination for dogs. The area has a variety of trails winding through canyons and ridges of red rock, including two off-leash dog loops! The Upper Dog Loop is a bit more substantial than the Lower Dog Loop, although it is still an easy 1 mile in length. This scenic and short hike offers plenty of space for your dog to roam and run alongside you before you explore the rest of the open space with their leash on.
Distance: 1.6 Miles | Difficulty: Easy | Off Leash: No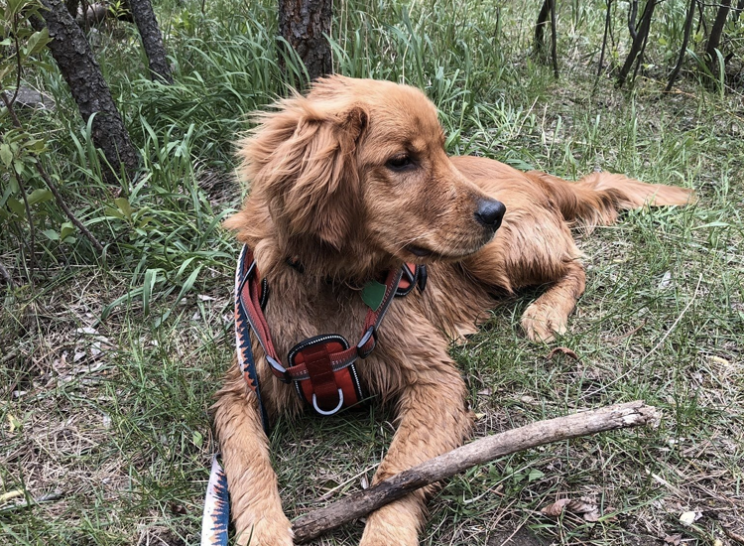 Photo courtesy of Alltrails.com
Situated just outside of town in the foothills, Lair o' the Bear Park is one of the best destinations near Denver for humans and dogs alike. The Bear Creek Trail is a particularly easy option for dogs to conquer, as it is just 1.6 miles along easy terrain. Plus, Bear Creek runs along the trail, so your dog can splash, play and cool down in the water throughout the hike. Stop for a bite to eat along one of the many picnic areas in the park or explore one of the open spaces at Lair o' the Bear Park!
Distance: 4 Miles | Difficulty: Easy | Off Leash: No
Elk Meadow Park is an excellent place to hike with the whole family — including your fur baby. In fact, the trails surrounding it are teeming with activity all year long. This 4-mile trail is good for all skill levels and is easy to navigate, yet offers a variety of scenery, including beautiful wild flowers!
Distance: 6.8 Miles | Difficulty: Easy | Off Leash: No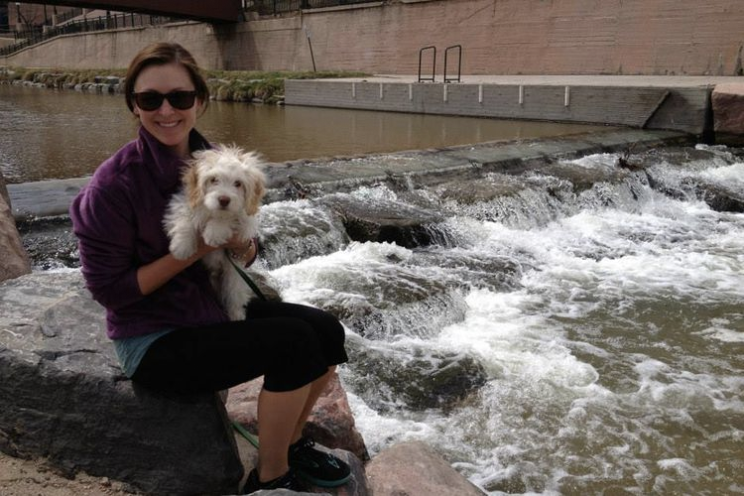 Photo courtesy of BringFido.com
If you're looking for a dog-friendly adventure close to the city, look no further than the Platte River Greenway Trail in Adams County. While this long urban trail extends a total of 6.8 miles, you may easily opt for a mile or two if you're looking for a quick and easy hike with your dog after work. The paved trail runs along the river through what used to be the agricultural center of Denver. You'll encounter a few small working farms and will be able to access the river via sandbars and sandy beaches. The Platte River Greenway Trail offers access to nature not far from the heart of the city!
Distance: 3.8 Miles | Difficulty: Moderate | Off Leash: No
Situated inside the popular Golden Gate Canyon State Park, this moderately difficult hike will take about four hours to conquer — but the journey is well worth it. The 14,000-acre Golden Gate Canyon is filled with conifer forest, mountain peaks and serene meadows, plus 12 trails varying in difficulty, from easy to difficult. Horseshoe Trail to Frazer Meadow is an excellent choice for Fido, but keep in mind you may have to help them navigate a few steep and narrow sections on the way back!
Distance: 4.4 Miles | Difficulty: Moderate | Off Leash: No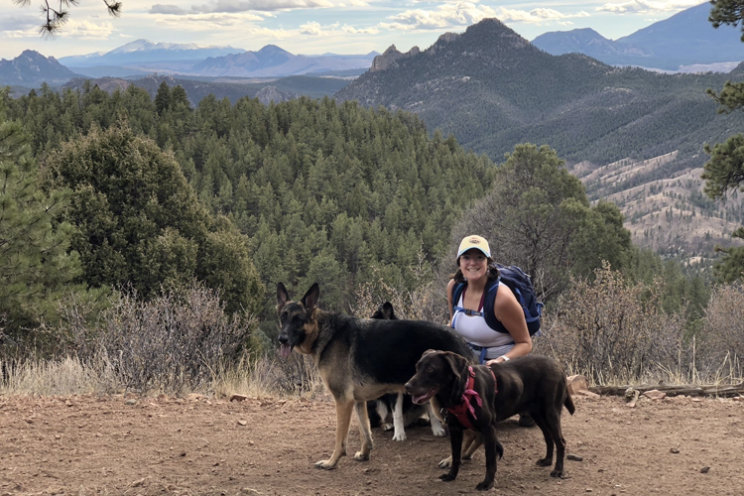 Photo courtesy of Alltrails.com
The trails winding through Reynold's Park are suitable for more experienced hikers, but the view from the top makes the climb completely worth it. Eagle's View Trail is a 4.2-mile loop traveling through a lush green forest, leading to Eagle's View, where you can see uninterrupted views of the Rockies. Only attempt this trail if your dog is in shape and healthy enough to maneuver more difficult terrain. Thankfully, much of the trail is in the shade, which helps keep you and your dog cool — but be sure to bring plenty of water!
Distance: 5.8 Miles | Difficulty: Moderate | Off Leash: No
And of course, no list about hikes in Denver would be complete without mention of Red Rocks. In fact, even event guides are likely to mention this famous music venue! Dogs are allowed throughout the park (including the amphitheater when it is not in use) but one of the best trails for dogs is Red Rocks Trail. This almost-6-mile hike passes through the meadows just east of the towering red rock formations the park is named for and features a cave carved into the sandstone and a geological overlook offering exceptional views of the park.
Distance: 14 Miles | Difficulty: Difficult | Off Leash: No
More experienced hikers (and their healthy dogs!) might consider conquering this extremely difficult hike in Empire. This point-to-point trail should be attempted by experienced hikers and in-shape dogs only, as it features a steep, rocky trail extending 14 miles. The views at the top (and along the way) make the difficult climb completely worth it — especially if you are hiking Bard Creek Trail in the fall, when golden aspens are in full force. The river running by the trail at several points offers a chance for you and your four-legged hiking buddy to rest and cool down.
Happy Tails + Happy Trails!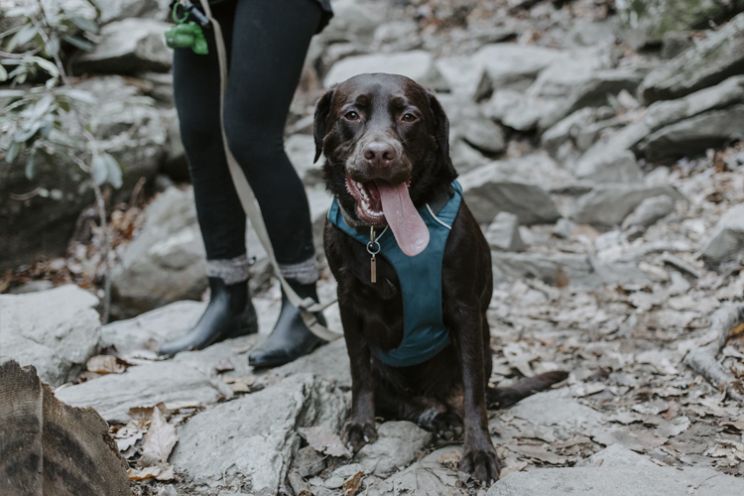 Have fun exploring these dog-friendly trails in Denver! Take us along on your adventure by tagging @TheDenverEar on Instagram or using #TheDenverEar.