The Easter holiday will take place this year on Sunday, April 16th, 2017 and we've rounded up all of the Easter 2017 Denver and surrounding cities kids events for you to be in the know!
Psst… Don't forget to check out our Easter Brunch 2017 guide as well!
EASTER 2017 DENVER KIDS EVENTS
BROOMFIELD'S 
EASTER PARTY & EGGSTRAVAGANZA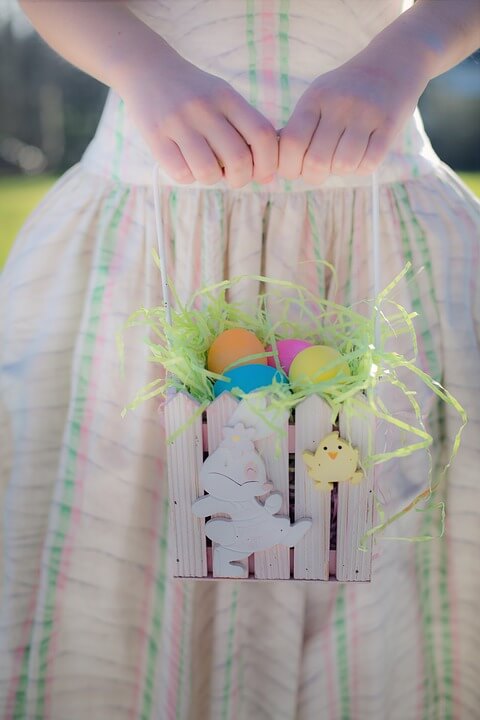 When: Thursday, April 13th – Party, and Saturday, April 15th, 2017 – Eggstravaganza
Where: Broomfield Community Center & Park, 280 Spader Way, Broomfield, CO 80020
Time: Party – 10:30am – 11:30am; Eggstravaganza 11:30am
Cost: Party – Residents $8 / Non Residents $10; Eggstravaganza – Free
Register for Party Online, No Registration Required for Eggstravaganza
The City & County of Broomfield is hosting two Easter events this week. The Easter Party will feature Easter games, inflatables, lots of prizes, and a meeting with the Easter Bunny, and the Eggstravaganza will feature the 23rd Annual Egg Scramble.
Psst… Easter party for children ages 2 years old to 5 years old, and Egg Scramble for children ages 8 and younger.
EASTER BUNNY BREAKFAST | THE OUTLETS AT CASTLE ROCK
When: Friday, April 14th, 2017
Where: The Outlets at Castle Rock, 5050 Factory Shops Blvd, Castle Rock 80108
Time: 9am – 10am
Cost: Free
The Outlets at Castle Rock invite you to join them for a free pancake breakfast from Flippin-Flapjacks with the Easter Bunny in their food court! Pancakes and entertainment for the whole family.
BUNNY BOLT 5K/10K
When: Saturday, April 15th, 2017
Where: City Park, 1700 York St, Denver, CO 80206

Time: 8:30am – 11:30am
Cost: 5K $35, 10K $40, Kids 1K $10
Register Online
The 6th Annual Bunny Bolt 5K/10K is an event for the entire family. Runners & walkers, don't miss Denver's only Golden Egg Hunt for adults; as you move along the course find the coveted golden eggs, each filled with amazing prizes.
The event also features a free yoga class, race t-shirt, goody bag, free photo downloads and the chance to win prizes. Bring the kids out for the 1k Rabbit Rush, massive Easter Egg Hunt, face painting, balloon artist and picture opportunities with the Easter Bunny!
Psst… The Bunny Bolt is a fundraising event for the non-profit charity Action for Amyloidosis. Action for Amyloidosis, strives to raise awareness and help those patients affected by the disease!
EASTER BUNNY BREAKFAST & BRUNCH | DOWNTOWN DENVER AQUARIUM
When: Saturday, April 15th – Easter Bunny Breakfast &  Sunday, April 16th, 2017 -Easter Bunny Brunch
Where: Downtown Aquarium, 700 Water St, Denver, CO 80211
Time: Breakfast 8:30am or 9:45am; Brunch 10am – 4pm
Cost: Adults: $39.99; Seniors: (65+) $34.99; Kids: (3-10) $19.99; Kids ages 2 and younger eat free
Purchase Tickets for Breakfast Online & Reserve Brunch by calling: (303) 561-4450
Join the Downtown Denver Aquarium for an Easter adventure! Kids are invited to have breakfast or brunch with the Easter Bunny. They will have easter egg hunts, opportunities for photos with the Easter Bunny and 50% off Exhibit Entry, and 15% off retail purchases with $25 minimum purchase.
HOPPIN' HALF
When: Saturday, April 15th, 2017
Where: Central Park, 8801 M.L.K. Jr Blvd, Denver 80238
Time: from 9am
Cost: 5K $45, 10K & Half Marathon $50, $20 Kid's Cottontail Fun Run with Shirt, Easter Egg & Scavenger Hunt
Register Online
Stapleton Run Series is hosting the Hoppin' Half this Easter Day Weekend at Central Park in Stapleton. The Hoppin' Half will include events such a 5K/10K & Half Marathon run or walk, as well as the Kid's Cottontail Fun Run, the Old Fashioned Sack Race, kids' activities, music, food and drinks.
Psst… This event raises money for the Denver School of Science and Technology (DSST)!
EASTER CANDY HUNT | MILE HIGH FLEA MARKET
When: Saturday, April 15th, 2017
Where: Mile High Flea Market, 7007 E 88th Ave, Henderson 80640
Time: 9am – 12pm
Cost: Admission for Adults, Free for Children 11 and under
Enjoy Mile High Flea Market's Easter Candy Hunt! Kids get to hunt for candy around the market, enjoy a free ride ticket and get a raffle ticket for a chance to win one of many prizes after the hunt.
BUNNY TRAIL | CHILDREN'S MUSEUM OF DENVER AT MARSICO CAMPUS
When: Saturday, April 15th, 2017
Where: Children's Museum of Denver at Marsico Campus, 2121 Children's Museum Dr, Denver 80211
Time: 10am – 5pm
Cost: Museum Admission
Jump, hop and bounce from one station to the next at Children's Museum of Denver's spring extravaganza! Bunny Trail is filled with all kinds of blossoming fun, springtime art projects, tasty treats and visits with their bunny, Truffles. Hop down to the Children's Museum in your favorite spring colors for an educational, exciting and fun time!
BUNNY EXPRESS TRAIN | COLORADO RAILROAD MUSEUM
When: Saturday, April 15th 2017
Where: Colorado Railroad Museum, 17155 W. 44th Avenue, Golden 80403
Time: 10am – 4pm
Cost: $15 Adults, $10 Seniors, $5 Children, Free for Members and Children 2 and under
Purchase Online
Let the rock of the rails transport you into spring with an annual tradition at the Colorado Railroad Museum. Your whole family can hop on the Bunny Express Train, featuring the 1880s vintage passenger coach, and experience what it was like to travel 100 years ago.
The Easter Bunny and Spike the Railyard Hound will be handing out candy, and the Depot General Store will have the perfect gift ideas for this year's Easter baskets. So hop on board the Bunny Express Train and Lose track of time.
EASTER EGGSTRAVAGANZA | GLENDALE SPORTS CENTER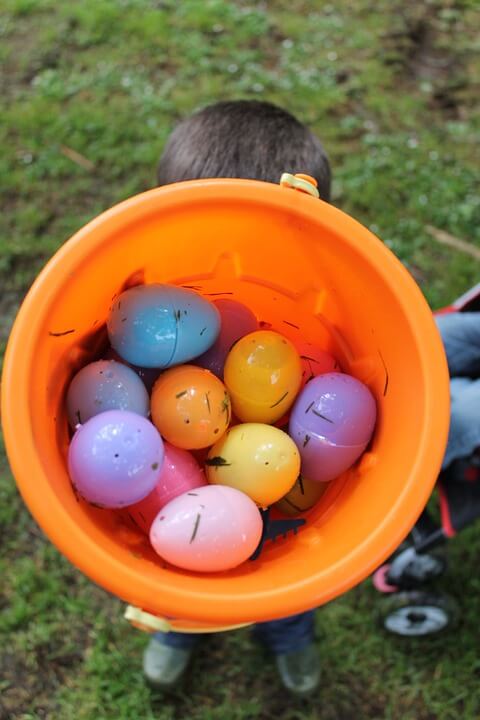 When: Saturday, April 15th, 2017
Where: Infinity Park, 4599 E Tennessee Ave, Denver 80246
Time: 10am
Cost: Free
Come celebrate Easter at the Glendale Sports Center's annual Easter Eggstravaganza! The egg hunt will be out on the Infinity Park Sports Field. Bring your own Easter basket and camera to capture all the fun. The Easter bunny will be stopping by too!
HIGHLANDS RANCH EASTER EGG HUNT
When: Saturday, April 15th, 2017
Where: Northridge Park, 8801 S Broadway, Highlands Ranch 80126
Time: 10am
Cost: Free
Highlands Ranch Community Association (HRCA) is proud to present the largest hunt in Highlands Ranch! Over 25,000 eggs will be up for grabs. The Easter Bunny will be making a special appearance giving guests the opportunity to take a photo. Don't forget your camera!
Psst… Event is for children 11 years old and under.
PHOTOS WITH THE EASTER BUNNY | TOWN CENTER AT AURORA
When: Daily through April 15th, 2017
Where: Town Center at Aurora, 14200 E Alameda Ave, Aurora 80012
Time: Monday through Thursday 11am –8pm; Friday & Saturday 10am – 8pm
Cost: Photo Package Prices
The Easter Bunny is coming to Town Center at Aurora and will be available for family photos! The Easter Bunny on the lower level in front of Dillard's, by the kids play area.
BUNNY PHOTO EXPERIENCE | COLORADO MILLS
When: Photos Daily through Saturday, April 15th; Experience – Saturday, April 15th, 2017
Where: Colorado Mills, 14500 W Colfax Ave, Lakewood, CO 80401
Time: Photos – Mall Hours; Experience – 12pm – 4pm
Cost: Photo Packages Prices; Free for Experience
Colorado Mills is hosting its annual Easter celebration festivities, offering families the chance to participate in fun seasonal photos and events with the Easter Bunny.
Colorado Mills and LEGO will host a special event for children and families at the Bunny Photo Experience. A retailer at Colorado Mills, LEGO Store, will offer its Monthly Mini Model Build with a make-and-take LEGO build so attendees can keep what they create. West Woods Elementary in Arvada will be onsite to demonstrate the Lego Robot, known as Bobby Charles, which the students built and programmed to navigate obstacle courses. There will also be a balloon artist and create-your-own LEGO Mini Figure table experience.
PHOTOS WITH THE EASTER BUNNY | THE ORCHARD TOWN CENTER
When: Saturday, April 15th, 2017
Where: The Orchard Town Center, 14697 Delaware St #850, Westminster 80023
Time: 12pm – 3pm
Cost: Free
Visit and have your photo taken with the Easter Bunny on The Orchard Town Center's entertainment stage! Families can bring their own camera and take free photos with the whole family against a spring backdrop. Plus, special giveaways for the kids to take home.
EASTER PARTY 2017 | TOPGOLF CENTENNIAL
When: Sunday, April 16th, 2017
Where: Topgolf, 10601 E Easter Ave, Centennial 80112
Time: 9am – 11am
Cost: $5
Register Online
Topgolf Centennial is hosting a special Easter Party event that is full of fun and festivities for everyone. Ticket includes pictures with the Easter Bunny, Easter egg activities, Easter-themed crafts and other local activities.
Psst… Event for children ages 12 and under.
Happy Easter 2017 Denver!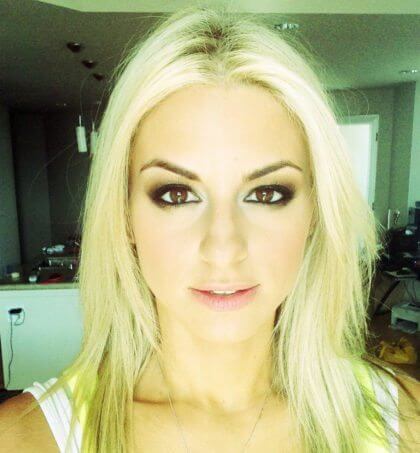 Comments
comments