If you see "country club" and immediately assume you've encountered another exclusive establishment, think again. The South Broadway Country Club is open to "non-members only" and bears the country club title solely for the sake of irony. Instead, this relatively new addition to south Denver caters to a more laid-back crowd, from avid golfers to those interested in learning the sport. This indoor golf simulation joint even includes a full bar, so you can grab a drink before or after your game.
State-of-the-Art Simulators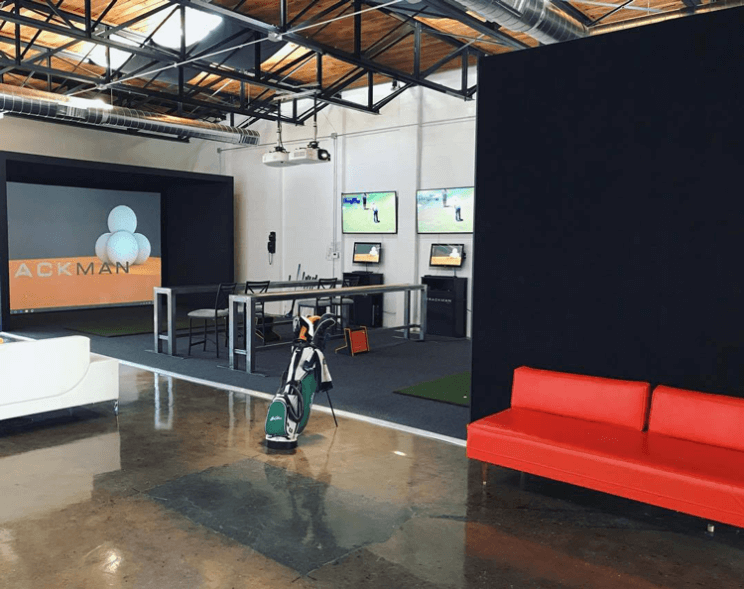 Photo Courtesy of The South Broadway Country Club
The main attraction of the South Broadway Country Club is the pair of Trackman golf simulators, which allow players to virtually play over 80 world-renowned golf courses such as Pebble Beach, Pinehurst, Bandon Dunes, and more. Each of the two machines is equipped with radar technology that tracks the path and speed of the club and ball, projecting the ball's path on the screen. This state-of-the-art technology takes into account your swing speed, angle, spin and other factors affecting the direction of the ball.
Private Lessons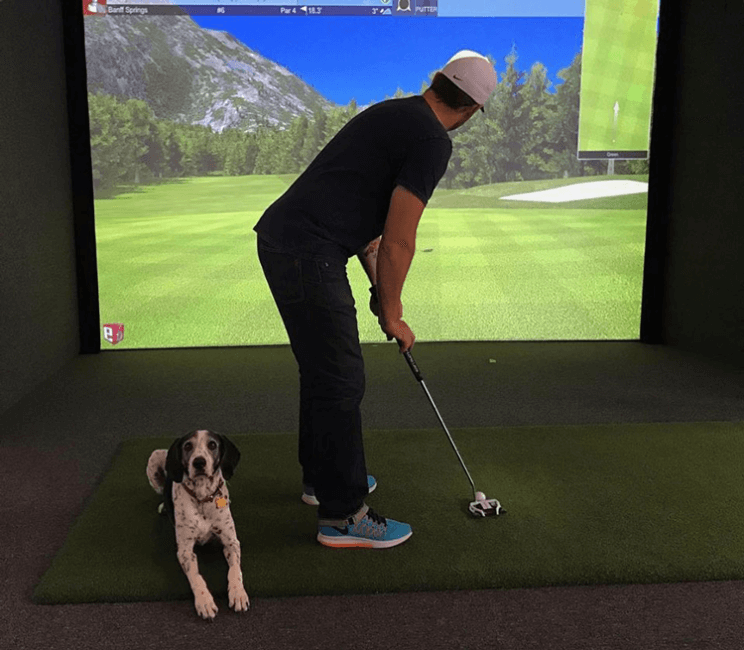 Photo Courtesy of The South Broadway Country Club
While working at a golf club in Portland, owner Kelly Huff became familiar with the Trackman systems, realizing the value and appeal of the technology. After moving to Denver, he noticed that the golf community here was strong but lacking in golf instruction. That's when he decided to build this indoor golf hotspot, where he offers one-on-one golf lessons. Huff is a professional golf instructor and has been praised for his teaching abilities and approachable spirit.
The private golf lessons can be purchased in a variety of packages, from quick 30-minute sessions ($65) to a series of eight lessons ($700) designed to help golfers improve their game significantly. All lessons are given on the Trackman simulators with the use of video. Both the data and videos from each lesson are saved to an "online locker," which may be accessed and reviewed from home.
The Space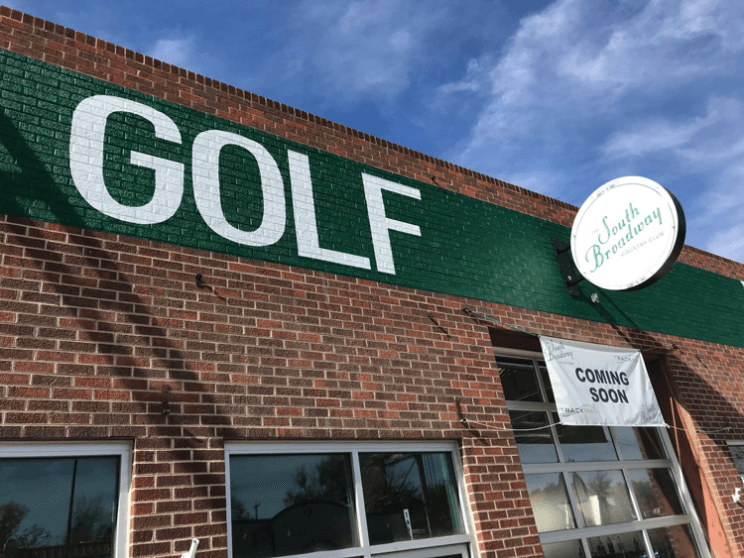 Photo Courtesy of The South Broadway Country Club
South Broadway Country Club is housed in a former 3,300-square-foot auto shop at 2265 South Broadway in the Overland community. The interior has a modern industrial feel, furthering its reputation as a laid-back hangout spot. It is flooded with natural light streaming through windows, the garage doors, and overhead skylights. There are plenty of places to recline and enjoy a drink, either at the bar or on the comfortable chairs and couches scattered throughout.
The Bar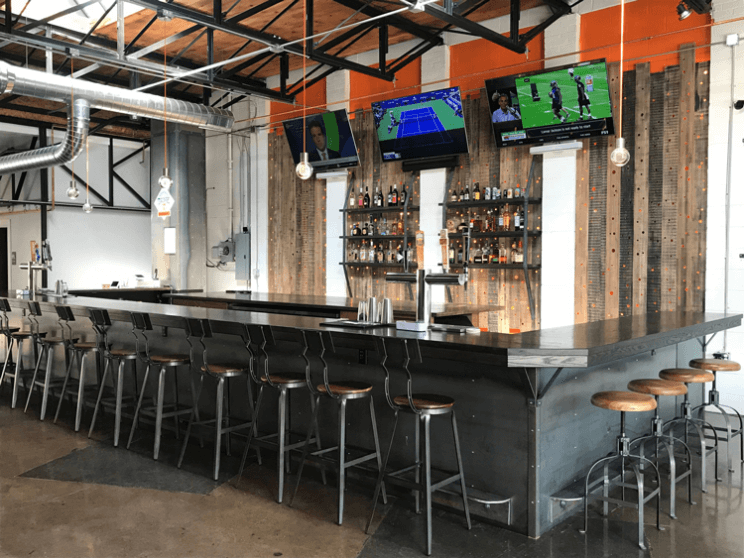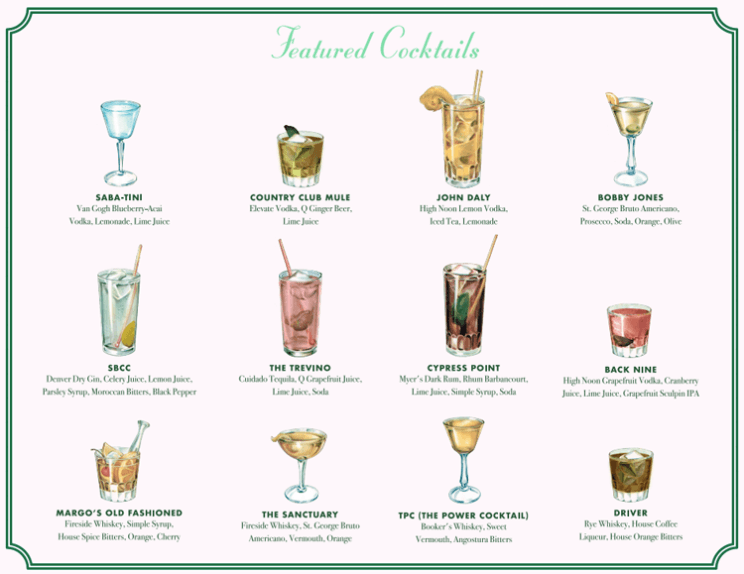 Photos Courtesy of The South Broadway Country Club
The club officially opened in 2017 and added a full bar after receiving a drink permit in the spring of 2018. The bar offers a wide array of drinks, including beer, wine, non-alcoholic drinks, and a number of creative golf-themed cocktails. SBCC's take on an Arnold Palmer is the John Daly, made with High Noon Lemon Vodka, iced tea, and lemonade. The Back Nine is a refreshing combination of High Noon Grapefruit Vodka, cranberry juice, lime juice, and a Grapefruit Sculpin IPA. Another favorite is the Driver, comprised of rye whiskey, house coffee liqueur, and house orange bitters.
Non-Dress Code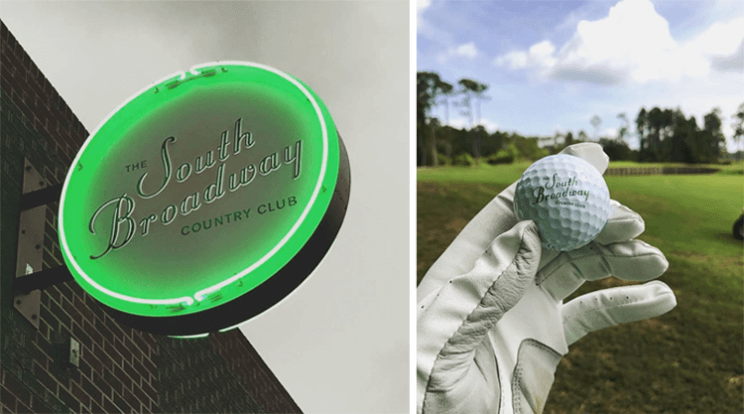 Photos Courtesy of The South Broadway Country Club
To further the club's laid-back, non-pretentious feel, there is no dress code enforced at South Broadway Country Club. That's right — you can trade in your white pants and collared shirt for your favorite pair of jeans and a graphic tee.
Hosting an Event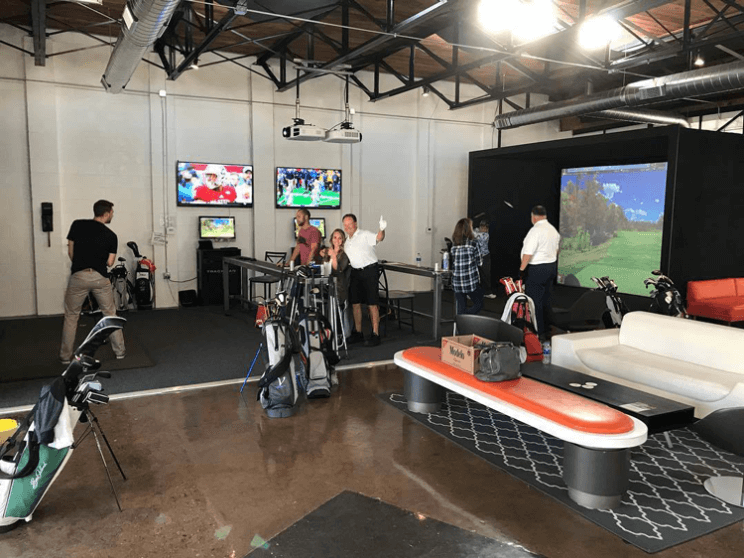 Photo Courtesy of The South Broadway Country Club
The club is the perfect place to host a party for the holidays, a birthday, a corporate event, or simply a get-together with a group of friends or family. You can reserve one of the Trackman machines for up to six people or both machines for a total of 12 people. It costs $30 for 30 minutes of play, which typically includes 9 holes. Or reserve one hour to complete 18 holes for $40, two hours for $80, three hours for $120, or four hours for $160.
No matter what the weather looks like, your level of golf experience, or your outfit — you are welcome at South Broadway Country Club. But keep in mind: non-members only.