There are so many great options when it comes to dining out in Denver, ranging from casual eateries to upscale culinary adventures. Luckily, we have more than an entire week dedicated to exploring our local dining scene, and it's just around the corner!
Denver Restaurant Week is coming up on February 21st–March 1st and will feature more than 250 local establishments serving up delicious prix fixe menus at three different price points. These special menus will allow diners to sample food at a discounted price! Because there are so many restaurants participating, we decided to round up some of the must-visits, from iconic staples to newcomers on the Denver dining scene. We hope you're hungry!
Jump Ahead
$25 Per Person | $35 Per Person | $45 Per Person
$25 Per Person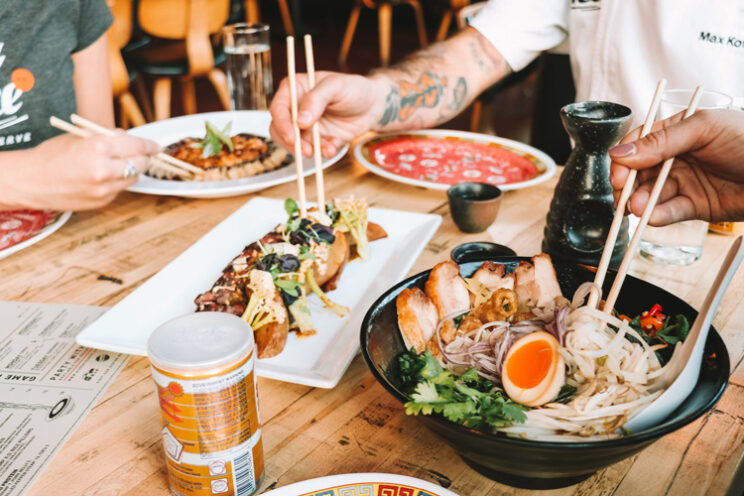 Photo courtesy of Ace Eat Serve
One of our favorite kid-approved restaurants in Denver, Ace Eat Serve is a destination for delicious drinks, modern and exciting Asian cuisine and ping pong! You can visit them during Denver Restaurant Week and enjoy a $25 prix-fixe menu that includes Baozi or Chicken Karaage, Golden Shanxi Noodles or Singapore Chili Crab and a choice between Vietnamese Coffee Mousse or Raspberry Sorbetto for dessert.
From the same team that brought you iconic Denver spots like Acorn and OAK comes BriDer, a casual rotisserie and seasonal market concept in the Nichols Building downtown. Their Denver Restaurant Week menu features choices like Shredded Brussels Sprouts Caesar Salad, Chimichurri Marinated Flank Steak and Butterscotch Budino. And the meal comes with a free beer or a glass of wine—what a deal!
5121 South Yosemite Street, Greenwood Village
Since opening in 2002, Chianti Ristorante has been bringing an authentic Venetian dining experience right to Denver. This year for Denver Restaurant Week, they're planning on offering a vast selection of mouth-watering appetizers, entrees and desserts—like Tagliatelle Bolognese, Verdi e Bianchi and Zabaglione.
1600 Glenarm Place, Denver | 8335 Park Meadows Center Drive, Lone Tree
Downtown Menu | Park Meadows Menu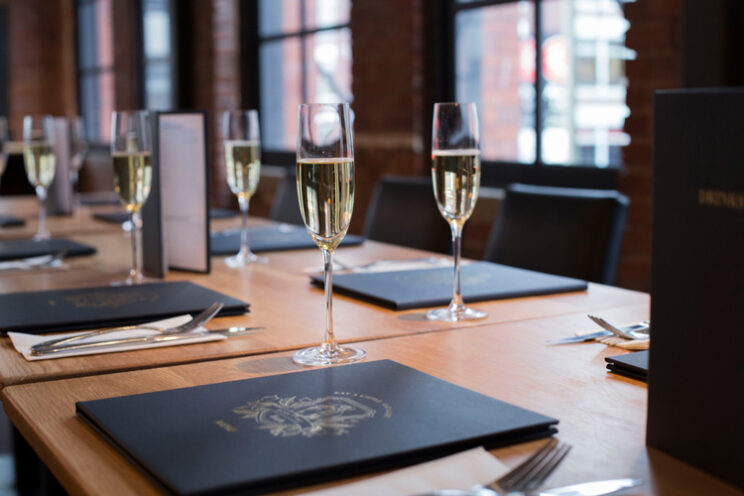 Photo courtesy of Earls Kitchen + Bar
Both Earls Kitchen + Bar locations will be participating in Denver Restaurant Week and we couldn't be more excited to dig in! While the Park Meadows location is still finalizing their menu (click here to stay updated) their downtown location will be offering a selection of their very best dishes. We can't wait to try their tantalizing Cajun Oven Roasted Salmon, Chicken Hunan Kung Pao, a six-ounce sirloin and their popular NYC Cheesecake!
523 East 18th Avenue, Denver | 7355 Ralston Road, Arvada
Steuben's, a Denver destination for incredible regional American cuisine made in a scratch kitchen and featuring a craft bar, will be participating in Denver Restaurant Week this year! Their $25 pre-fixe menu at both their Arvada and Denver locations centers around their famous Lobster Roll–either served Maine Style (tossed in red pepper dressing and served cold) or Connecticut Style (tossed in butter and served warm) with an appetizer of clam chowder or a side salad.
1096 South Gaylord Street, Denver
This Wash Park spot serves contemporary American dishes with an Italian influence, and will be offering three courses for $25 per person during Denver Restaurant Week. Their special menu is so packed full of delicious choices—from Baked Crab Mac and Cheese to Pistachio Rocky Mountain Trout—that we can't list them all here. So check out the menu here and try this iconic Denver restaurant at a bargain price!
$35 Per Person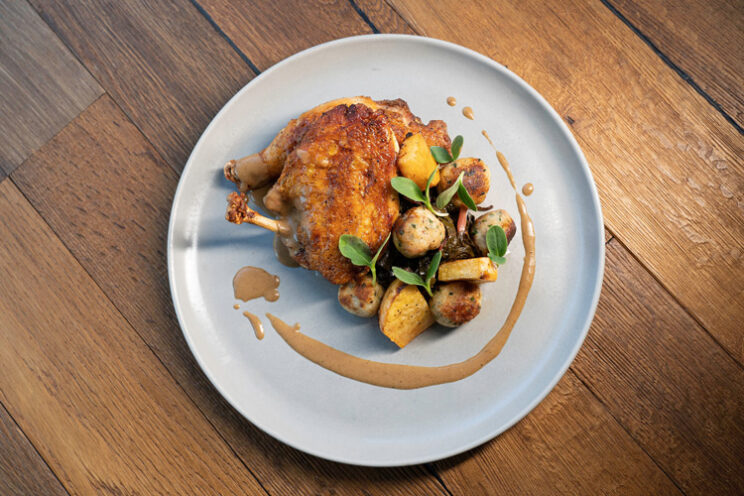 Photo courtesy of Avelina's
This fabulous New American spot on 17th Street will be featuring a $35 pre-fixe menu for Denver Restaurant Week this year! You can expect popular choices like Crispy Brussels Sprouts, Tuna Tartare, Pork Belly, Wagyu Beef Carpaccio and so much more. And it just wouldn't be a visit to Avelina's without one of their signature cocktails to wash all the deliciousness down.
This unique restaurant brings the Colorado wilderness indoors with unique open booth seating, airy ceilings and wood details throughout the space. During Denver Restaurant Week, they'll be offering a slice of their adventurous menu for $35 per person. Enjoy selections like a Grilled Fennel Salad for an appetizer, Sous Vide Beef Short Rib or Cauliflower "Risotto" (plus several other delicious options) for the main course and a choice between Bruleed Fruit and a Star Anise Lime Cheesecake for dessert.
Get a taste of one of Denver's most popular restaurants for just $35! This elevated Italian spot is offering a wide range of choices for Denver Restaurant Week, but you can't go wrong with their famous Pappardelle featuring Berkshire pork-marjoram ragu, oyster mushroom, sugp and grana padano. We also recommend ordering a glass of wine to pair with it—we guarantee your waiter will have a great selection for you!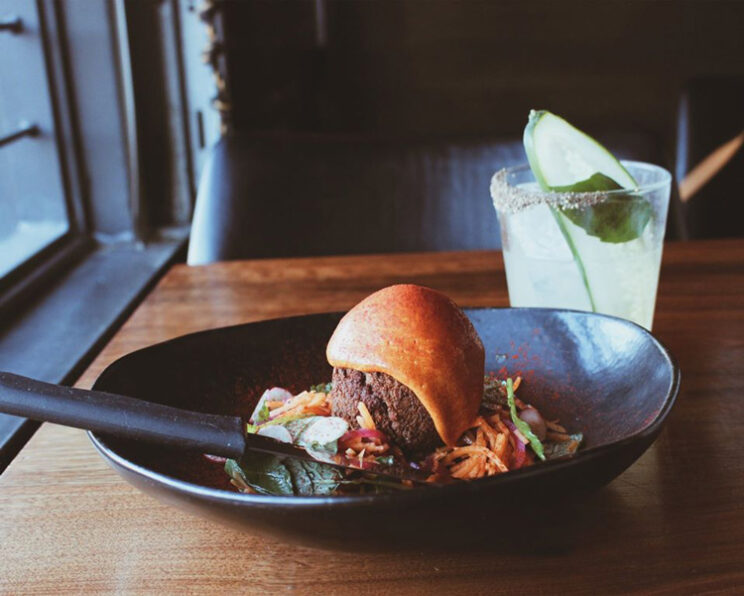 Photo courtesy of Linger
You'd never know that one of Denver's best eateries is actually housed in an old mortuary! This eclectic spot offers a unique menu pulling inspiration from multiple continents. During Denver Restaurant Week, they'll be offering a $35 pre-fixe menu with curated selections like Lemongrass Pot Stickers, Korean BBQ Tacos, Mediterranean Fajitas and several dessert dishes that already have our mouths watering.
Located in the thriving Lower Highlands neighborhood, the LoHi Steakbar is a local favorite for cocktails, hand-cut steaks and some of the city's best happy hours. We can't wait to take advantage of their restaurant week menu—which includes their amazing Truffle Fries, Tejon Burger, succulent steaks and bread pudding—for a great price!
This warm and friendly restaurant is the perfect spot for those with dietary restrictions! Vesta prides themselves on offering locally sourced cuisine on a wide variety of menus, from vegan and vegetarian to gluten-free. Visit them during Denver Restaurant Week and try their Beef Bolognese, Vegan Mile High Funghi, Passion Fruit Sorbetto or several other dishes. No matter what you try, we promise it will be delicious!
$45 Per Person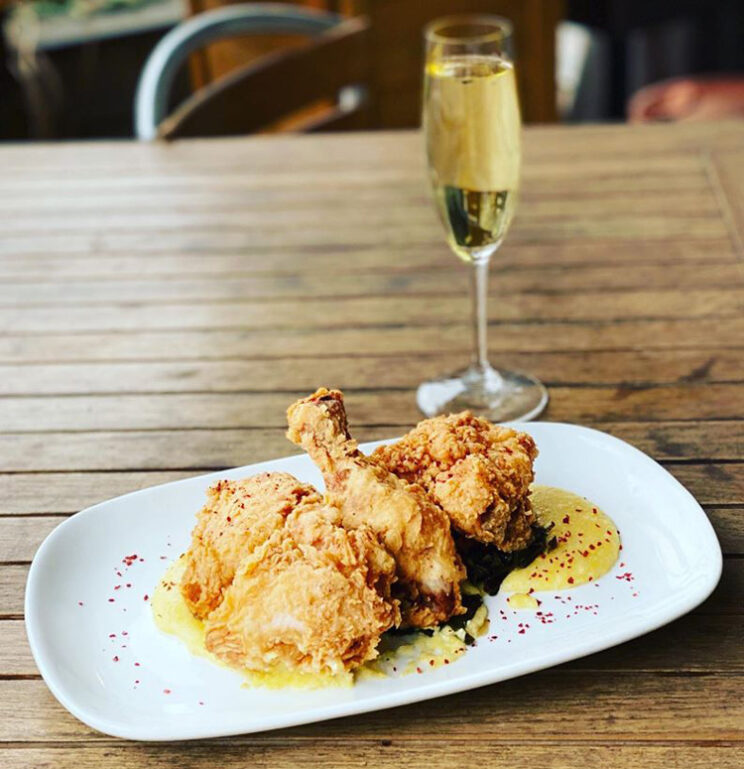 Photo courtesy of Beast & Bottle
For those looking to splurge a little during restaurant week, there's no better spot than Beast & Bottle! This cozy spot has strong relationships with Colorado farmers and ranchers, creating menus solely based on what they grow and raise—meaning you're likely to find a different menu every time you visit. For Denver Restaurant Week, they've gathered a tasty selection of different dishes like Walnut Crusted Rockfish, Mushroom Farrotto and Lamb Shank French Onion Soup.
Situated in the heart of LoHi, The Bindery is a marketplace, a bakery, an eatery and a gathering place—all at once. This lively, modern spot is completely driven by the food, whether it's breakfast, lunch, brunch, dinner, dessert or their "blu hour" offered Tuesday through Sunday from 3–6 p.m. For Denver Restaurant Week, you can expect several handmade pasta dishes, seafood choices and out-of-this-world dessert creations.
2930 Umatilla Street, Fifth Floor, Denver
Nestled high above LoHi on the fifth floor of 2930 Umatilla, El Five is an incredible restaurant offering not only incredible food offerings, but also spectacular views of the Denver skyline. When visiting them during Denver Restaurant Week, you can expect a vast selection of their very best dishes—like Crispy Cauliflower Yufka, Braised Pork Cheeks, Mediterranean Sea Bass and so much more.
1539 17th Street, Denver | 650 South Colorado Boulevard, Denver
View this post on Instagram
This Colorado staple offers mouth-watering seafood dishes like crab cakes, lobster rolls, oysters and gumbo—which landed it on Travel & Leisure Magazine's list of the 25 Best Seafood Restaurants in the country. Plus, they partner with Monterey Bay Aquarium's Seafood Watch and the Blue Ocean Institute, among other organizations, to make their dishes as sustainable as possible. They're celebrating restaurant week at their LoDo and Glendale locations this year with the same extensive special menu, which you can read in full here.
Located in a reclaimed mid-century gas station in LoHi, Root Down's menu offers globally-inspired cuisine with a focus on sustainable proteins and vegetable-forward dishes using produce from their backyard gardens! Their $45 restaurant week menu includes three veggie-filled courses, including appetizer selections like soups and salads, main dishes like Tofu "Paneer" and Moroccan Roasted Chicken and superbly sweet bread puddings and brownies for dessert.
3330 Brighton Boulevard, Denver
This modern Israeli restaurant will bring you on a journey through fantastic food inspired by the Middle East, Europe and North Africa. Selections like Tahini Hummus, Baba Ganoush and Harissa Chicken are just some of the dishes waiting for you on their Denver Restaurant Week menu. Plus, you won't want to miss out on the incredible wood-fired pita bread that is baked just steps from your table in this stunning, modern eatery.
Where will you go?
What restaurants will you be visiting during Denver's tastiest week? Let us know in the comments!