Calling all Arsenal / Gooner fans! (That's UK Soccer for those of you that don't know)
The Denver Gooners are hosting a special Denver Gooners Holiday Party on Saturday, December 26th 2015, at the Three Lions Pub!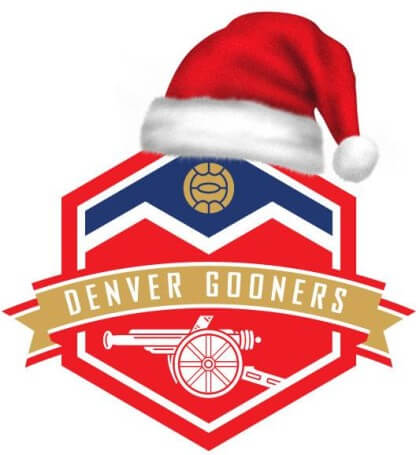 December 26th is Boxing Day in the UK. Boxing Day is a holiday traditionally celebrated the day following Christmas Day, when servants and tradesmen would receive gifts, known as a "Christmas box", from their bosses or employers. It is also a national holiday there.
The Denver Gooners Holiday Party on Boxing Day, will take place after the Arsenal vs. Southampton match. Kickoff at 12:45pm, party starts approximately 2:30pm.
Registration for the party is FREE and includes: Free drink ticket to the first 50 to register who are able to attend, Free raffle ticket with registration (Prizes include Denver Gooners flag, Denver Gooners Scarves, Three Lions gift card), Additional raffle tickets for sale $1 each at the party, Happy Hour pricing to all Denver Gooners during the party, Specials on Carlsberg during the match and an Appetizer buffet sponsored by the Three Lions.
They will also be screening "Arsenal: The Untouchables" documentary during the party.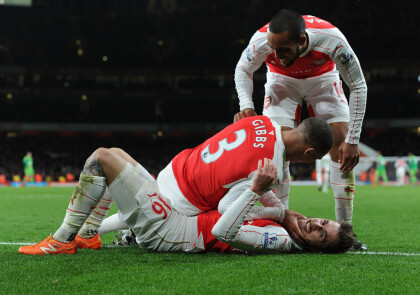 Register for the party at: bit.ly/22jA8iQ. (Register in advance as drink tickets are limited to the first 50 registrations.)
* Registration requires a Google account. If you do not have one, message the Denver Gooners via their Facebook page. Also, follow their Facebook event page to stay up-to-date on event details!
Denver Gooners Holiday Party
Saturday, December 26th 2015
2:30pm (following the 12:45pm match)
Three Lions Pub, 2239 E Colfax Ave, Denver 80206