I've come to learn there are two types of 'holiday people' in this world.  On one side you have those who love the fall/winter holidays of Halloween, Thanksgiving and Christmas and on the other you have those who live for the summer holidays of 4th of July and Labor Day.  For many, Fourth of July is THE quintessential summer weekend. And you will get no arguments here. Not only does this time of year bring fireworks and all things red, white and blue, but there are festivals, parades and block parties every direction you look.
If you are looking for 4th of July celebrations look no further, we have compiled the best Independence Day festivities Colorado has to offer, in and outside of Denver.
DENVER 4TH OF JULY CELEBRATIONS!
DENVER 4TH OF JULY
COORS FIELD
Baseball and a fireworks show! Watch the Rockies take on the San Francisco Giants on either Tuesday July 3rd or Wednesday, July 4th and stay for the fireworks after the game! You can't beat that 2 for 1. Buy your tickets here.
Psst… Rumor has it that the best sections to view the fireworks are in sections 311 thru 330. Be careful not to buy too high up or you will be under the canopy.
INDEPENDENCE EVE AT CIVIC CENTER PARK
The Independence Eve event is on the evening of July 3rd. This event is in it's 9th year and  is a free event for the family that features a concert, a light show and of course, a fireworks grand finale.
ELITCH GARDENS THEME & WATER PARK
Enjoy a day at the park with family and friends at Elitch Gardens but stay for the fireworks extravaganza after the park closes! The fireworks show officially begins at park closing time. Pay your day or season ticket here.
MILE HIGH 4TH OF JULY
Sports Authority Field at Mile High and The Denver outlaws are to host this celebration in the Denver Broncos home stadium.
What can you expect? According to the official website, " fireworks and multi-media display is created and produced by world-renown Zambelli Internationale along with the Denver Broncos Thundervision Video Production team and features a fireworks show choreographed to music and video on the stadium's south scoreboard…fans experience a spectacular, 360′ degree celebration that has become one of the most popular in the state and an annual Colorado tradition attended by thousands."
Sounds like a must-see this 4th of July! You can get your tickets here.
WASH PARK 16TH ANNUAL JULY 4TH CELEBRATION
Psst… Kid-friendly alert!
This celebration is during the day and is a neighborhood picnic as well. Kids can enjoy exploring the Station 21 firetruck, face painting, and a parade. Festivities begin at 11am and wraps up around 1pm – a perfect mid-day adventure!
BLUES TRAVELER ANNUAL RED ROCKS FOURTH OF JULY
Although there won't be any fireworks at the Blues Traveler's annual Red Rocks concert you will see the 4th of July celebrations all around you – especially from downtown – making this event a must-do for those who want to experience something different from the normal festivities. Ticket and concert information available here.
If you don't feel like battling the unavoidable Denver traffic or want to see what you town has to offer, many of the cities and towns surrounding Denver have show stopping 4th of July events of their own. Click your town below to see what events will be taking place near you.
DENVER SUBURBS 4TH OF JULY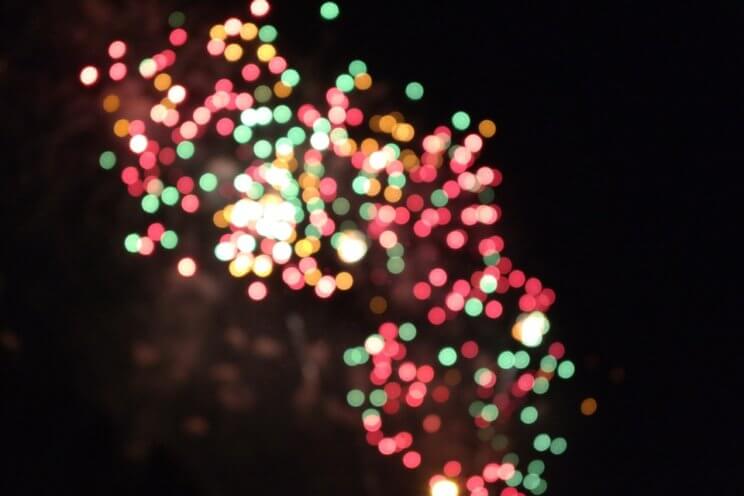 Headed out of town for the holiday week? Don't miss out on the local 4th of July celebrations happening all over Colorado.
THE SPRINGS 4TH OF JULY
THE MOUNTAINS 4TH OF JULY