Southern food has a way of hugging your tastebuds and making your stomach feel at home. Warm beignets with powdered sugar. Mac and cheese with real cheese. Here are 16 spots to find delicious southern food here in Denver, plus one special mention!
16 DELICIOUS SOUTHERN RESTAURANTS IN DENVER
#1 TUPELO HONEY
Location: 1650 Wewatta St, Denver, CO 80202
Tupelo Honey has a reputation of being a fantastic place to find classic southern food. Located conveniently close to Union Station this spot has raved about Fried Green Tomatoes, Buttermilk Fried Chicken and fifty-four craft beers on tap.
#2 LUCILE'S CREOLE CAFE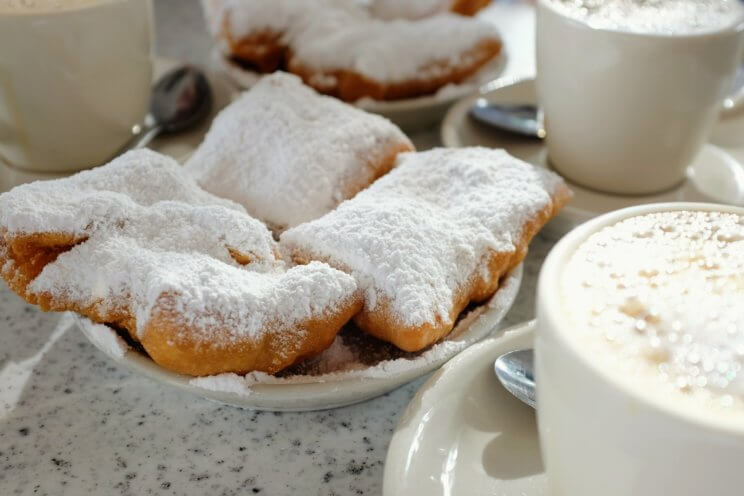 Locations: 275 S Logan St, Denver, CO 80209 and 2095 S Ogden St Denver, CO 80210
Lucile's Creole Cafe has been serving southern comfort-food to Colorado since 1980. The original restaurant is in Boulder, but you can find Lucile's in locations all across the Front Range including two spots in Denver. Try their homemade jam on a warm biscuit or their homemade hot sauce in the jalapeño cheddar grits with a fresh squeezed glass of orange juice.
#3 BREAD – N – BUTTER
Location: 618 E 17th Ave, Denver, CO 80218
Bread -N- Butter is open for dinner during the week and brunch on Sundays and offers a wide selection of whiskey, bourbon, and barrel aged cocktails. Don't let the drinks take all the credit! They serve up southern classics like Fried Spicy Pickles and a Daily Cobbler as well.
#4 BAYOU BOB'S
Location: 1635 Glenarm Pl, Denver, CO 80202
Bayou Bob's is a great casual Cajun-style spot that comes with high recommendations.  Their menu features has the classic comfort food like Country Fried Chicken, and the unusual like Alligator Tail.
#5 LOW COUNTRY KITCHEN
Location: 1575 Boulder St A, Denver, CO 80211
LOW Country Kitchen was created by a couple who missed Southern down-home cooking, so they started their own kitchen and serving food to Denver. They have dinner specials like Missisipi Catfish, and brunch delights like Buttermilk Buttermilk Biscuits with wildflower honey, preserves and house butter.
#6 WELTON ST. CAFE
Location: 2736 Welton St, Denver, CO 80205
Welton St. Cafe has a causal atmosphere and is open every day at 11am, so you can get Mac and Cheese or good southern food like Whiting and Fried Okra.
#7 BONEY'S BBQ
Location: 1543 Champa St, Denver, CO 80202
Boney's BBQ serves up southern BBQ from a family cookbook with all the classic sides like coleslaw, hush puppies and green beans with bacon bits.
#8 GENNA RAE WINGS AND MORE…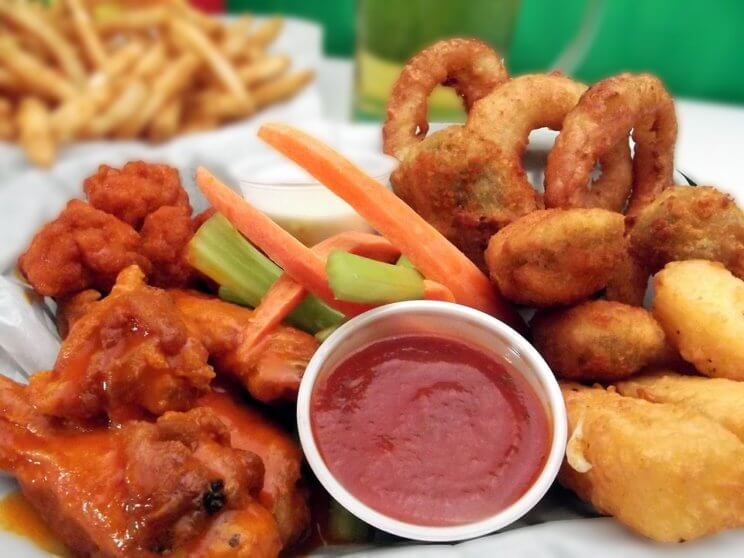 Location: 1819 E 28th Ave, Denver, CO 80205
Genna Rae Wings & More… looks like a burger joint with 10oz hamburgers and wings, but go a little further on the menu and find Catfish and Fries, Jerk Chicken Sandwich and Red Beans and Rice. Classic and southern American comfort in one spot!
#9 DENVER BISCUIT COMPANY
Location: 3237 E Colfax Ave, Denver, CO 80206 and 141 S Broadway, Denver, CO 80209 and 4275 Tennyson St, Denver, CO 80212
Denver Biscuit Company has three locations in Denver to find melt-in-your mouth biscuits and more! From savory options like The Elmer Biscuit Sandwich (10-hour smoked pulled pork) to sweet Giant Biscuit Cinnamon Rolls, there is something here to satisfy everyone.
Psst…Looking to have southern food at you next gathering? They have a Biscuit Bus to bring the food to you!
#10 KITCHEN TABLE BBQ & COMFORT FOOD
Location: 3242 E Colfax Ave, Denver, CO 80206
Kitchen Table BBQ & Comfort Food has comfort and healthy food on the menu! In a cozy spot on Colfax they serve up classic BBQ as well as kale salad and Colorado micro brews.
#11 TRINA'S PLACE
Location:4611 Peoria St, Denver, CO 80239
Trina's Place is a hidden gem to find southern food in Denver. Locals rave about the Catfish Plate and greens. Give it a try and tell us what you think!
#12 BOURBON GRILL
Location: 572 E Colfax Ave, Denver, CO 80203
Bourbon Grill has grown from a walk-up spot to a proper restaurant with the same great food. Known for their Bourbon Chicken and their Mac-and-Cheese, this is a place for comfort food!
#13 RAGIN' HOG BBQ
Location: 4361 Lowell Blvd, Denver, CO 80211
Ragin' Hog BBQ is a great place to to discover what kind of BBQ tickles your tastebuds. This spot offers savory meat, from ribs to pulled pork and SIX different BBQ sauces to try. They are also known for their custard-like Buttermilk Pie.
Psst… if you keep an eye on their Facebook page they post specials and meal deals weekly!
#14 SASSAFRAS AMERICAN EATERY
Location: 2637 W 26th Ave, Denver, CO 80211 and 320 E Colfax Ave, Denver, CO 80203 (Capitol Hill)
Sassafras American Eatery has quite a variety of delicious food to choose from. The espresso bar has the classic drinks and then the tempting Maple, Southern Praline, or Snickerdoodle Latte. Their milkshakes have been on USA Today's list of Americas Best Milkshakes, and their breakfast menu has three different types of gravy to decide between. Be sure to check this spot out and make your own choices to fill your belly!
#15 FOUR FRIENDS KITCHEN
Location: 2893 Roslyn St, Denver, CO 8023 and 2070 S University Blvd, Denver, CO 80210
Four Friends Kitchen was truly started by four friends who wanted to offer a southern menu with options like Brisket Hash and Eggs, or something healthier but just delicious like the Warm Chopped Kale Salad.
Psst…They offer $5 Breakfast-To-Go options like Overnight Grits or Sausage and Egg Biscuits for a quick option on busy mornings.
#16 JULEP
Location: 3258 Larimer Street Denver, CO 80205
Recently opened Julep is a family owned and classy restaurant that serves up "sophisticated southern" dishes like Juniper and Rosemary Rubbed Colorado Lamb or BBQ Snails.
Psst… We wrote more about their story in the post "Julep Opens in RiNo".
SPECIAL MENTION: RISE AND SHINE BISCUIT KITCHEN AND CAFE
Location:5126 W 29th Ave, Denver, CO 80212
Rise & Shine Biscuit Kitchen and Cafe was born from Seth Rubins love of Southern buttermilk biscuits and it shows in their all-biscuit menu. They serve biscuits all day long and have unique options like Beer Biscuit Friday and Rosemary Olive Oil.