CREATE Cooking School will open within Stanley Marketplace later this year. It's the latest business to join an exciting lineup of restaurants, retailers and service providers that have opened on a rolling basis since late last year.
A recreational cooking school for everyday people, CREATE will offer a variety of exciting courses for every level of home cook, led by real chefs in a friendly, comfortable environment.
Co-founded by chefs Erasmo 'Ras' Casiano and Diego Coconati, CREATE will fulfill their quest to bring people together around meals and empower them to get in touch with their food. At CREATE, the chefs hope they can share the hospitality they learned at early ages with the community they have  grown to love in Colorado.
Courses will span a wide variety of different cuisines, flavors and techniques, and each course will highlight a specific cooking style, theme or region of the world. Casiano and Coconati have created countless conceptual courses to match every mood and season, such as "Grilling Out – Burgers & Brews," which will feature Colorado Lamb Sliders and six different Colorado craft beers, and "Il Mondo Pasta," where guests will learn to make three separate types of handmade pasta.
Whether it's date night, a team-building activity or practice for a special occasion, CREATE invites budding cooks and kitchen masters alike. Classes are limited to 12 people, ensuring participants receive hands-on interaction with the instructing chef.
"Our courses will give our guests the confidence they need to try new and exciting things in their own home kitchens," said Casiano. "We want people to get excited about sharing home cooked meals with the people they love. No matter what you want to learn to cook, we have courses for everyone to enjoy, and even some skills to take home, too."
The CREATE space will be sleek, modern, organized and utilitarian. A corner will be exposed to highlight the kitchen, revealing guests enjoying a class with chef instructors. It will also feature a viewing bar, situated outside of the space, allowing Stanley Marketplace patrons to observe the activity within.
"We were drawn to Stanley because we wanted to be part of a community that cares about food and how that food makes its way to the dinner table," said Coconati. "With the explosive growth of food television and encouraging success of farm-to-table restaurants around the country, we were driven to help the community learn to create their own chef-quality meals at home."
The more than 22-acre, 100,000 sq. ft. Stanley Marketplace was once Stanley Aviation headquarters, where airplane ejector seats were engineered and manufactured. The same innovative spirit that once filled this building has been harnessed to offer community members an urban marketplace featuring goods and services from local and independent businesses, as well as a spacious community park and indoor/outdoor event venue.
Stanley Marketplace is located at 2501 Dallas St, Aurora, CO 80010. For more information regarding CREATE Cooking School, visit www.createcookingschool.com; For more information regarding Stanley Marketplace visit: stanleymarketplace.com.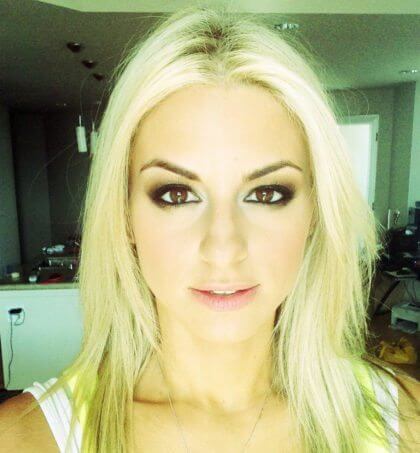 Comments
comments