Valentine's Day is just around the corner, and whether you've been dating for only a few weeks or are celebrating your 20-year anniversary, there is always a little bit of pressure to make this day memorable. Luckily, Denver is a very romantic city and offers a number of unique date night experiences that are guaranteed to make the day feel special.
We decided to help you with your planning this year by gathering some of our favorite romantic experiences in the Denver area. Whether you're looking to stay low-key, want to live it up at a special event, or want to make it extra romantic—there are a few options for you on this list! 
If You Want to Stay Low-Key
Go on a Winter Hike
Hiking isn't just an activity for warm weather. Take a scenic winter hike and enjoy a special (and free!) exciting seasonal pursuit with your loved one this Valentine's Day. We highly recommend taking on Roxborough State Park, where the contrast of massive red rock formations against the soft, white snow makes the hikes feel like a walk through a fantasy world.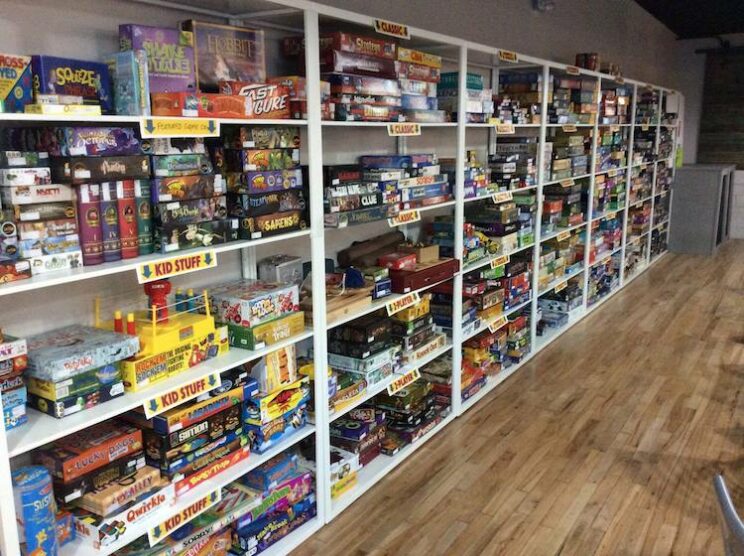 Photo courtesy of The Board Game Republic
While Board Game Republic, a pub in the Art District on Santa Fe, is most known as a spot for pints and cocktails—it's also Denver's first and only café dedicated to board games. They are home to more than 700 games shelved by category along a massive wall that are completely free for you to play. Want to test your surgical skills? Try Operation. Interested in buying Park Avenue? Head straight for Monopoly. No matter what game you choose, we guarantee you and your significant other will love bonding over some friendly competition! 
Grab a Flight at a Local Brewery
In Denver, we are fortunate to be surrounded by some of the best breweries in the country! Take your date to a personal favorite to sip a seasonal brew, or go on a self-guided tour through the city. A few of our favorites include the Great Divide Brewing Company, Odell Brewing Company, Bruz Beers, The Grateful Gnome and Cerveceria Colorado. Not a huge beer drinker? Head to American Cultures and get a flight of locally-brewed Kombucha instead!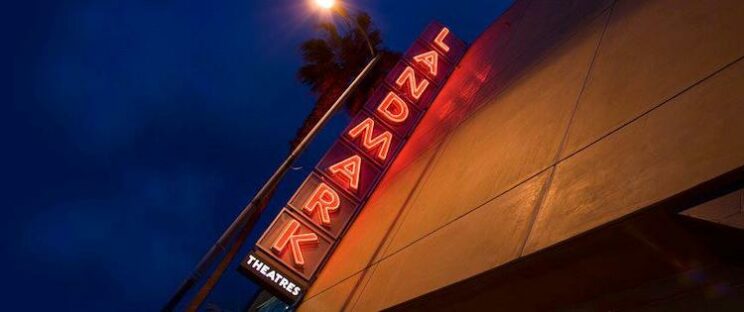 Photo courtesy of Landmark's Mayan Theatre
Originally built in 1930, the Mayan Theatre is nestled in the Baker District. One of the country's three remaining theatres designed in the Art Deco Mayan Revival style, the venue was renovated in 1986 and is now an intimate, three-screen palace with an upstairs cafe. Their calendar includes critically acclaimed indie movies, Oscar nominees, throwback screenings and more. 
If You're On A Budget
Play Glow-in-the-Dark Mini Golf
While it might seem like it's for kids, glow-in-the-dark mini golf is a fun and inexpensive way to spend the night! Monster Mini Golf in Centennial features an indoor course with glowing monsters, an arcade and a DJ. Plus, some of the holes even include some weird challenges for you to complete like hitting the ball with the other side of your club or avoiding the creepy Frankenstein's monster that comes to life every few minutes!  
Head to Golden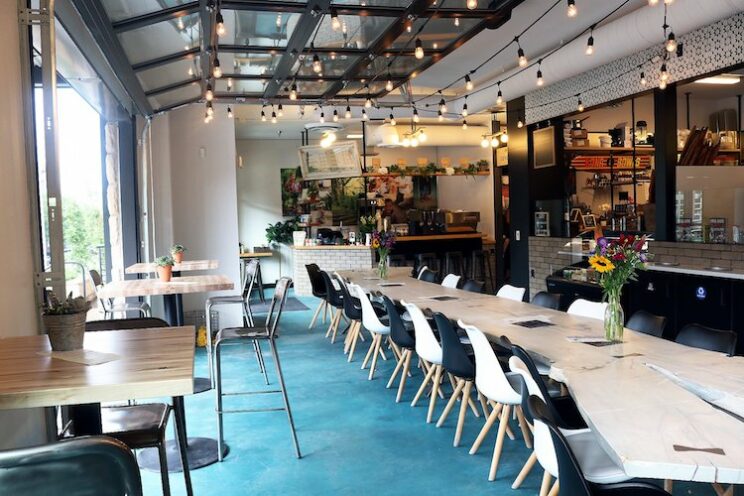 Photo courtesy of Tributary Food Hall & Drinkery
Golden is a quaint, adorable Denver suburb with plenty of fun things to do! Start with a tour of the Coors Brewery—which just happens to include several beers for $5. Then hit up Golden's first food hall, Tributary, for some oysters or a $5 gelato float.
Enjoy Wine and Hors d'oeuvres for Two at the ViewHouse
Skip the crowds on Valentine's Day and celebrate a couple days early! The ViewHouse, an American restaurant with a rooftop bar and scenic seating, offers a "Wine & Board" special on Wednesday nights. This special includes a bottle of wine and any flatbread for $20—which you can enjoy while soaking in the impressive view.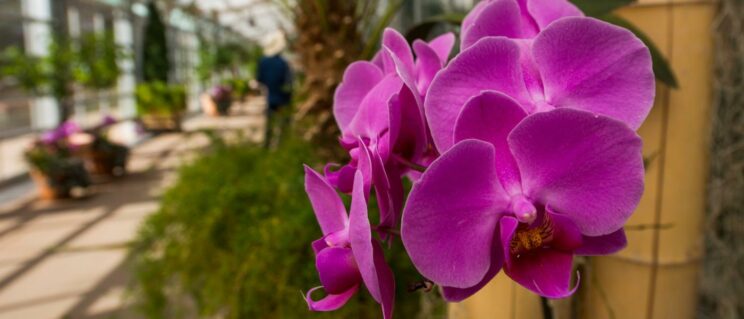 Photo courtesy of Denver Botanic Gardens 
This public botanical garden is located in the Cheeseman Park neighborhood and consists of over 23 acres to explore. Take your date on a romantic stroll through the gardens and then treat them to a delicious meal at the Hive Garden Bistro! Tickets for adults are $12.50 so you can enjoy the iconic attraction without breaking the bank. 
If You Want an Excuse to Dress Up
Go to the Symphony
Seeing the Colorado Symphony is a true treat every time. Not only is it fun to get dressed up and go to a show, but the Symphony itself is made up of some of the best musicians in the country. They play a variety of different shows, from plays to live movie scores—so there's a little something for everyone! Plus, this Valentine's Day they'll be playing a special show just for lovers called "A Symphonic Valentine". You can get your tickets here.
Get Dinner at a Fancy Restaurant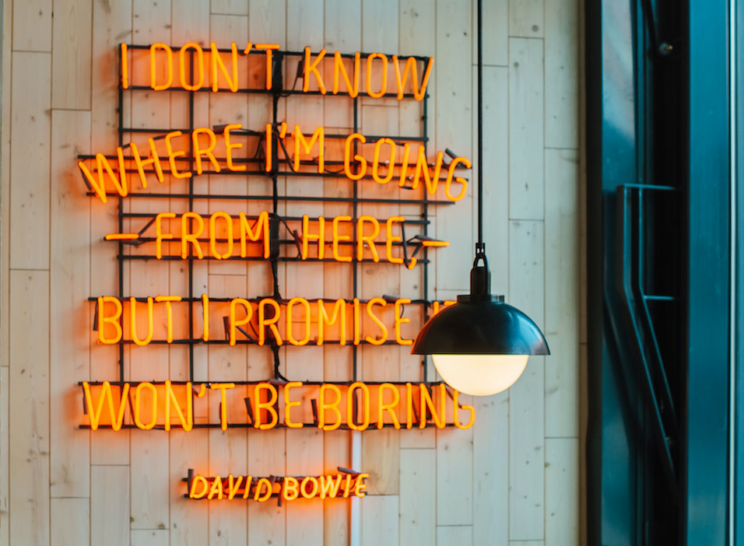 Photo courtesy of Urban Farmer
If you're looking to splurge a little on Valentine's Day, why not do it on a fancy-schmancy dinner? Luckily, here in Denver and up the road in Boulder, there's no shortage of world-class dining spots to fulfill your food and wine dreams. Ocean Prime is a great place to go for seafood; Urban Farmer is perfect for those looking for a farm-to-table meal; and Flagstaff House in Boulder is a destination for succulent steak and incredible views. For more dinner inspiration, check out the 12 Most Unique Restaurants in Denver!
Get fancy like the English do at The Brown Palace this Valentine's Day! Their Afternoon Tea experience includes tea topped with Devonshire cream, handmade pastries, scones and tea sandwiches. Take in the sights and sounds of this elegant setting during your tea time.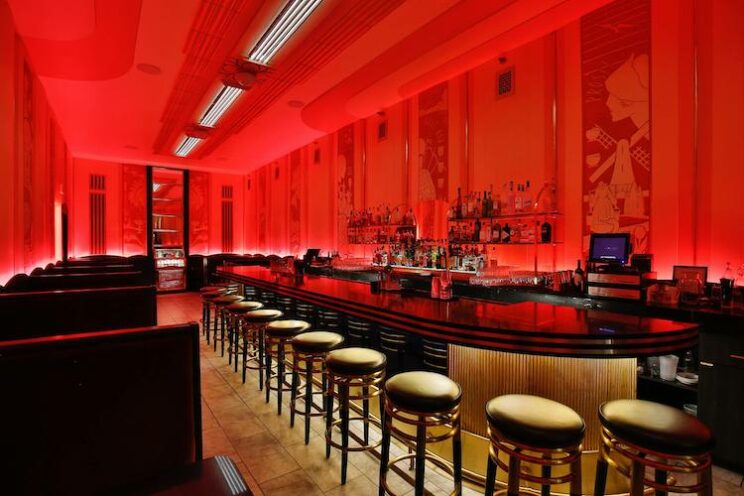 Photo courtesy of The Cruise Room
Step into Denver's most historic bar and soak in the Art Deco design and the eclectic wine-bottle shaped layout. Located in the Oxford Hotel, the Cruise Room is Denver's longest-running bar, born after the repeal of Prohibition in 1933.
If You Want to Be Extra Romantic
Take a Ride in a Horse-Drawn Carriage
While 16th Street Mall is magical from any vantage point in the winter, experiencing it from the comfort of a horse-drawn carriage adds a level of grandeur and romance that you don't want to miss out on. Irish Rose Drafts offers carriage rides year-round (weather permitting). The horses themselves are friendly and well-loved, which you'll notice when you peruse the photos of their happy cavalry on their website.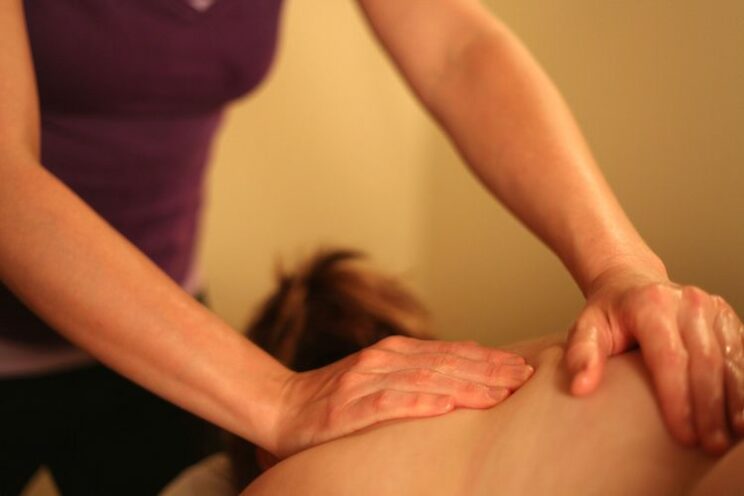 Photo courtesy of Indulgences Day Spa
Is there anything more relaxing than a spa day? Visit Indulgences Day Spa to get a couple's massage while all your troubles melt away. If you really want to impress your sweetheart, we recommend splurging on the Couples Warm Stone massage that takes 90 minutes and uses heated stones to work both specific muscle groups and overall areas to relax the body completely. 
Take a Cooking Class
A couple who cooks together stays together! One of Denver's favorite wine bars, Uncorked Kitchen, offers couples cooking classes throughout the month. With courses such as "Cozy French Cooking" or  "Valentine's Week in Venice", you'll be cooking like a gourmet chef in no time. 
Go Salsa Dancing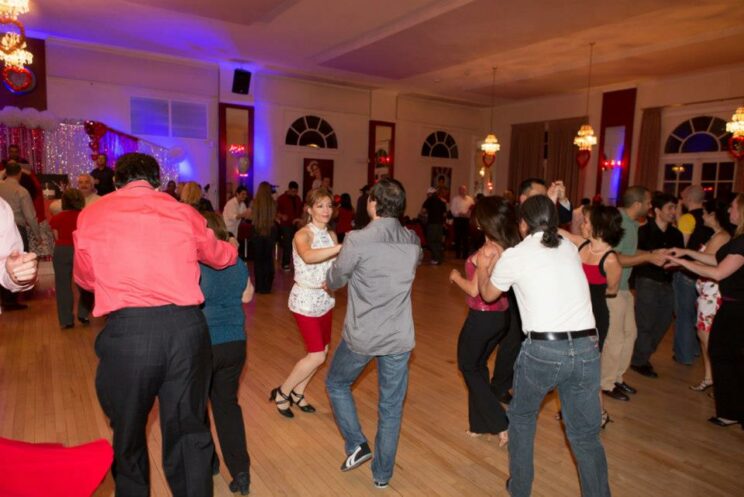 Photo courtesy of Salsa Central Denver
Anyone can dance as long as they have a great teacher! Salsa Central Denver offers a variety of classes no matter your skill level—all over the city! These classes allow you to learn Latin dances, such as the Salsa or the Bachata, in a fun and welcoming environment. So grab your sweetheart and head over for a romantic date night you won't soon forget.
If You Want to Attend an Event
Where: Baere Brewing Company
When: February 1, 12-4 p.m.
Want to get your sweetheart (or yourself) a thoughtful gift this Valentine's Day? Head to the Valentine's Craft Market at Baere Brewing Company on the first of the month! Ten local makers will be showing off their creations for you to buy and canned/bottled beer will be 20% off. 
Where: Bar CCC Park
When: February 8, 10 a.m.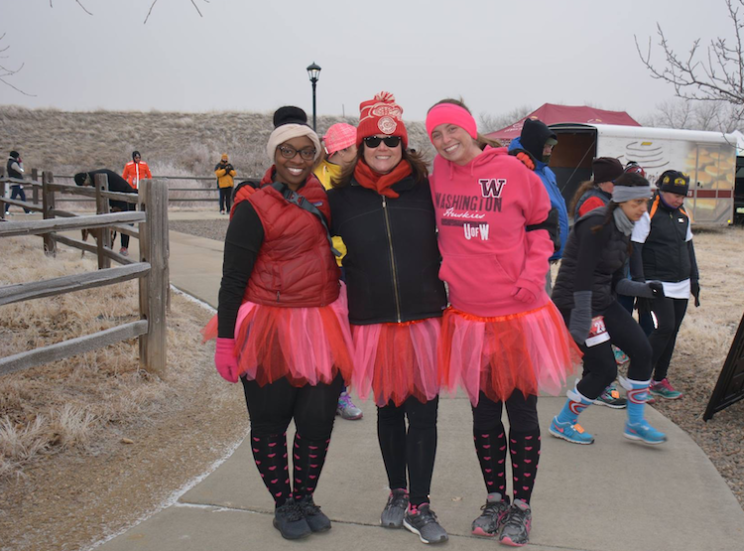 Photo courtesy of Parker Parks and Recreation
Everyone celebrates Valentine's Day differently. Some people celebrate with flowers and chocolate while others like to run several miles in tutus. If that's you, head down to Parker on February 8 for a Valentine's Day 5K and 10K! Afterward, enjoy a delicious post-race pancake. Costumes are encouraged and registration is required.
Where: Breckenridge Brewery Littleton
When: February 9, 2 p.m.
Beer and crafting is all the rage these days—and we are here for it. This year, Breckenridge Brewery in Littleton will be hosting a workshop where you can make your loved one four gorgeous, one-of-a-kind cards—all while sipping craft beer! Tickets are required and you can get yours here. 
Where: Kingman Estates Winery
When: February 14, 6 p.m.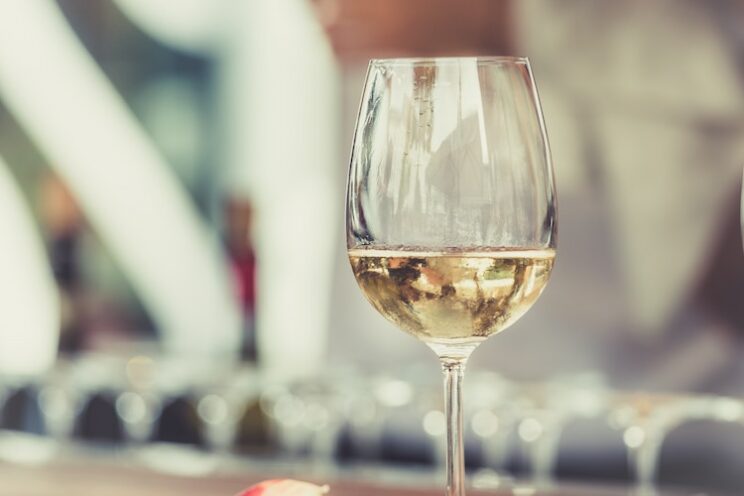 Nothing says romance like a fancy dinner and a bottle of wine! Kingman Estates Winery is hosting a special Valentine's Day dinner, complete with five delicious courses by Master Chef Connie Ruel, each customized to pair with one of Kingman's world-class Colorado wines. Get your tickets and learn more about the night's menu here. 
Where: Unser Karting & Events
When: February 14, 7-11 p.m.
Do something a little different this Valentine's Day and spend it karting and competing! Denver's Unser Karting is offering an "All You Can Race" special that costs $59 per person and includes several hours of racing and food and drink specials. To purchase your tickets and reserve your spot click here.
Where: Wellington Web Building
When: February 14, 8 a.m.-4:30 p.m.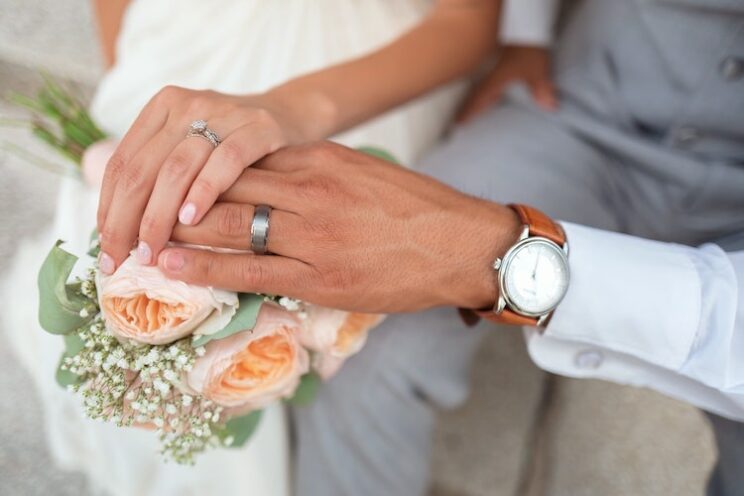 Ready to take your relationship to the next level? For the 13th year in a row, a judge and clergy will perform free marriage ceremonies for couples at the Wellington Web Building! Food and beverages will be available and drawings will be held for gifts provided from local business and elected officials. Marriage licenses are required and can be acquired at the Clerk and Recorder's Office. 
Happy Valentine's Day! 
What are you planning to do to celebrate this romantic holiday? Let us know in the comments!