It is a little bit naughty, but quite nice to watch. Denver has burlesque shows four out of seven days in the week and each one is unique variety show. Some have been running for many years and have the entertainment down to a science…a very sexy science. From classic moves to modern baring it all, to comic and vaudevillian performances, these shows are sexy, inspiring, and a rollicking good time!
WHERE TO FIND SMOLDERING BURLESQUE SHOWS IN DENVER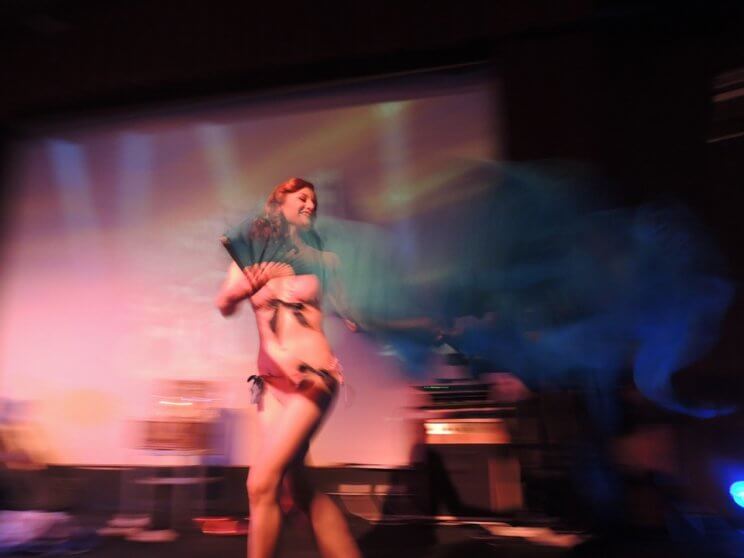 THE CLOCKTOWER CABARET
The Clocktower Cabaret has long enchanted Denver with burlesque shows on Thursday, Fridays, and Saturdays in one of the most historic towers in downtown Denver. The Thursday show is Naughty Pierre's Burlesque & Comedy Extravaganza is Denver's longest running show since 2006. Featuring comedians, bellydancers, magicians, vaudeville acts and of course, burlesque dancers. The Friday show – L'estrange Menagerie: A Sexy Circus – brings out the sexy side of the circus. Each week features new and diverse acts from the Big Top and from the sensual side of the circus.
If you can't get to Thursday or Friday, than take the time to go to the Saturday Off the Clock Late Night Burlesque & Comedy Show where Naughty Pierre returns to bring more vintage, modern acts and burlesque to the stage!
Psst… The clocktower often has specialty burlesque shows like Polka Dottie's Wonderful World of Burlesque a sexy and delightfully twisted look at the sultry side of Disney on October 6th, 2018, or the Hispanic Burlesque Showcase featuring International Burlequeras on October 4, 2018.
See the show at 1601 Arapahoe St d&f tower, Denver, CO 80202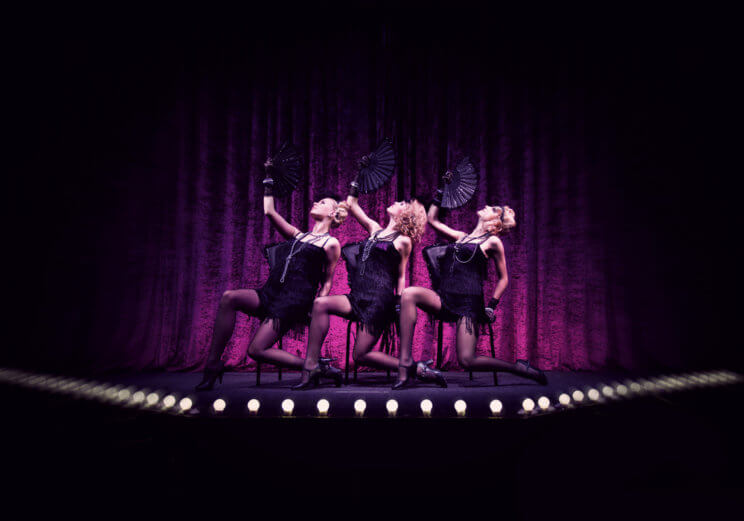 3 KINGS TAVERN
3 Kings Tavern Denver has a weekly show Ooh LaLa Presents Burlesque on Monday with a new theme each week. A fantastic way to shake off the Monday blues with sultry and delightful dancing. Featuring local bands and burlesque performers the drinks and howls of appreciation flow freely as the clothes come off!
See the show at 60 S Broadway, Denver, CO 80209
OPHELIA'S ELECTRIC SOAPBOX
Ophelia's Electric Soapbox has a burlesque show every second Sunday of the month and each one is unique! With shows featuring Kitty Crimson, a popular Colorado burlesque artist and co-founter of Ooh La La Presents or a Burlesque Tribute hosted by the mentalist and magician by Professor Pheylx and Gazella a classically trained dancer and international performer who now has applied her skills to enchanting audiences with burlesque.
See the show 1215 20th St, Denver, CO 80202
CLASSES IN BURLESQUE
Interested in learning the subtle art of revealing all while keeping some of your clothes on? Check out these places for classes and learn how to twirl your own pasties!
Release Studio has a number of classes in movement and music, but also offer pole dancing classes and  Badass Burlesque. Get dancing at 1201 Santa Fe Dr Ste. D, Denver, CO 80204
Studio 3sixT offers a number of sultry and body appreciative classes from pole dancing, naughty-ography (seductive art of lap dance), Twerk-lesque (twerking and burlesque)  as well as core and dance training. Get dancing at 2553 S Colorado Blvd, Denver, CO 80222
Dance 2b has a very full schedule of a variety of classes like barre, hip-hop, jazz and tap. Each Monday evening they offer Underground Burlesque that features special lighting, dance moves and your choice of footwear to find your inner dancer. Get dancing at 1917 Market St, Denver, CO 80202