Tis the season to dress up like your inner hero or villain and get free candy! If you are new to the area or want to try some new neighborhoods to maximize your trick-or-treating loot, these are the Denver neighborhoods are where you want to ring the doorbells!
BEST NEIGHBORHOODS TO TRICK-OR-TREAT IN DENVER
1# HILLTOP + CRESTMOOR
On the hill south of the city center are the Hilltop + Crestmoor neighborhoods. A hop and skip away from many busy spots in the area, these homes are peaceful and charming. If your trick-or-treaters get hungry while hunting for candy, stop for a bite to eat Basil Docs Pizza and Bistro at 330 Holly St, Denver, CO 80220
2# VIRGINIA VILLAGE
Virginia Village has a number of schools and neighborhoods so there is ample promise of candy in this area. Conveniently located north of Colorado Station where you can hop on the the E, F and H RTD lines. This neighborhood also has Basil Docs Pizza and Bistro at 1481 S Holly St, Denver, CO 80222 so as hunger sets in you can get a slice of pizza.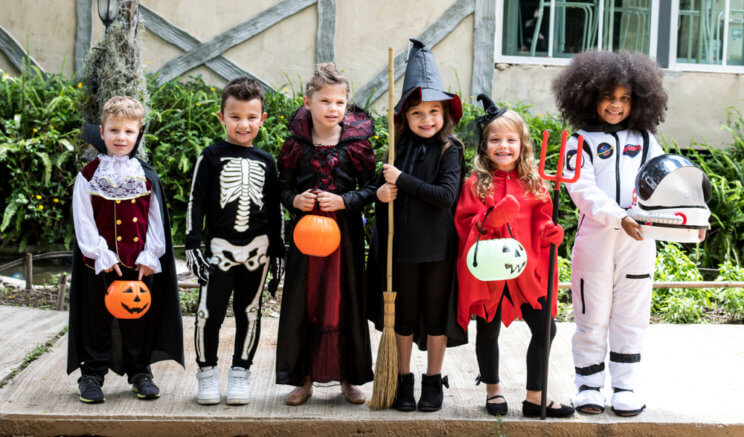 3# UNIVERSITY HILLS
University Hills surrounds the university and has a great mix of family friendly streets and nightlife. Conveniently located south of Colorado Station, you can hop E, F and H RTD Lines. After trick-or-treating catch a show at Landmark's Chez Artiste Theater at 2800 S Colorado Blvd, Denver, CO 80222 or try some great ramen or sushi Kiki's Japanese Casual Dining at 2440 S Colorado Blvd, Denver, CO 80222 
4# CORY-MERRILL + BELCARO
If you are looking for a large area to canvas than Cory-Merrill + Belcaro are pretty big neighborhoods to drift around with your open pillow case. Take two pillow cases to be safe. After getting a sack full of sugar, top off the night by stopping by Bonnie Brae Ice Cream at 799 S University Blvd, Denver, CO 80209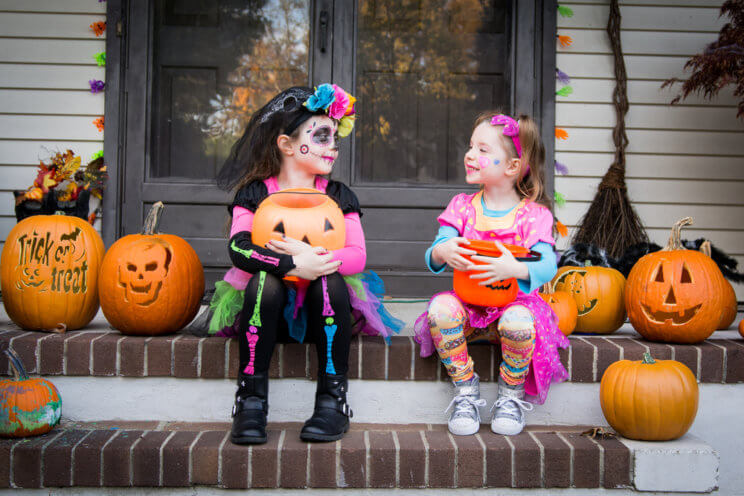 5# COUNTRY CLUB
The Country Club neighborhood is one of the oldest neighborhoods in Denver. With charming houses and grand old trees, walking through this neighborhood will be a delight. If you are looking for a bite to eat afterwards try Crepes n' Crepes at 2816 E 3rd Ave, Denver, CO 80206
6# SLOAN'S LAKE
The Sloan's Lake neighborhood crisscrosses calm streets and borders a picturesque lake. Get out some of the wiggles with a walk around the lake at sundown. When children start to get cranky from having too much sugar, level them out with good food at Chili Verde at 2311 Federal Blvd, Denver, CO 80211.
Psst… Search for properties for sale here too!