There's nothing better than a bouquet of flowers to brighten up someone's day. Flowers are a wonderful romantic gift for that special someone, perfect to send to a friend as a thank you, or a great surprise delivery to a loved one in the hospital.
Whether you're searching for a Valentine's Day gift idea, you're planning a wedding, or you simply want to brighten up your home with a bunch of fresh blooms, these flower shops and florists in the Denver area will be able to help you with all of your floral needs!
5595 East Evans Avenue, Denver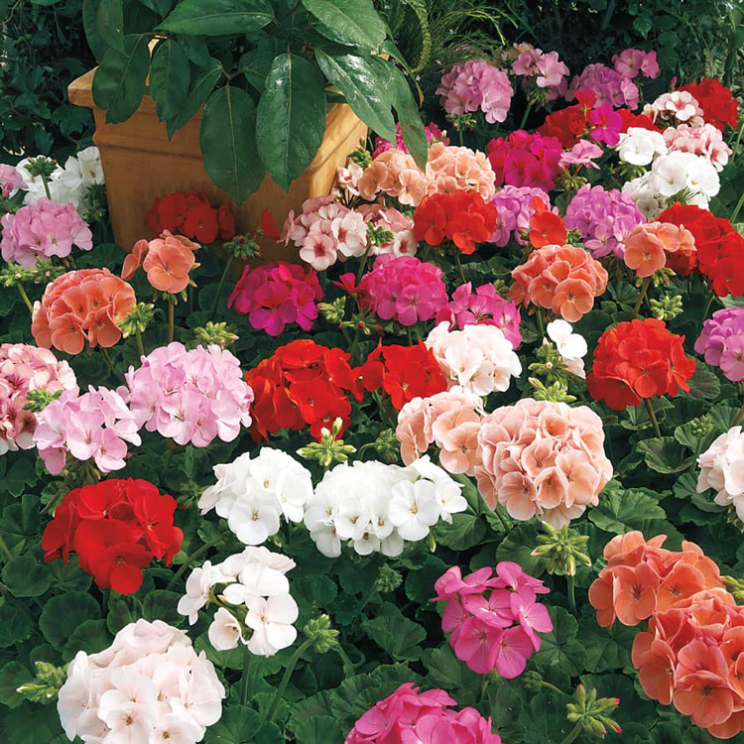 Photo courtesy of Bonnie Brae Flowers Inc. 
Because they've been serving Denver for so long—almost 80 years!—it's no surprise that Bonnie Brae Flowers is one of the leading florists in the area. They offer a wide range of floral gifts for every holiday and occasion, from Mother's Day to romantic anniversaries. And they offer delivery to the Denver, Tech Center, Lakewood, Littleton, Englewood, Wheatridge, Arvada and Westminster areas! To see if your zip code is in their delivery zone and to browse examples of their work, make sure to check out their website.
3225 East Colfax Avenue, Denver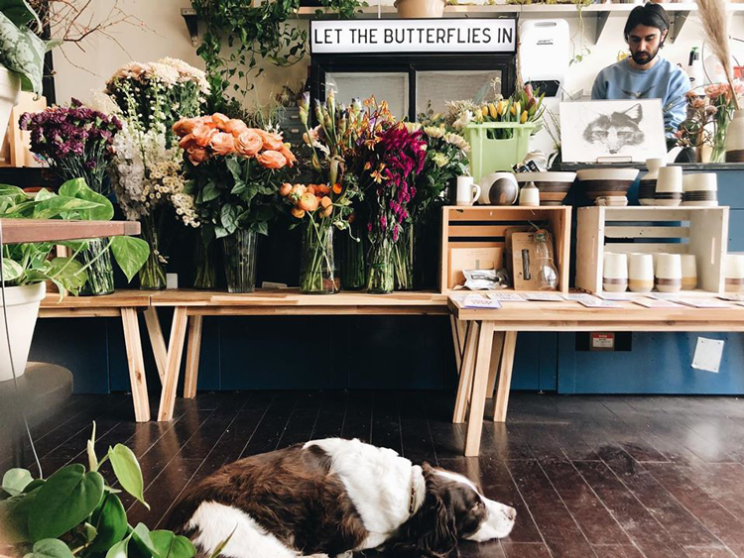 Photo courtesy of Little Lula Rose
There are a lot of reasons we love Lula Rose—it's Instagram-worthy decor, old-fashioned diner ambiance, and the quality espresso you can get there—but their newer flower shop location may be one of our favorite parts! Because of the Lulu Rose General Store's history as a former flower shop called Country Club Flowers and owner Oliver Miller-Finkle's great-aunt's (the namesake of the entire establishment) history as a florist in Alabama, it's no surprise that they decided to add on a flower shop to the location. But after growing too big for the original store, Miller-Finkle decided to open Little Lulu Rose just a few minutes down the street in 2018. Today, you can visit the quaint, plant-filled shop on East Colfax and pick out a perfect succulent or arrangement for yourself. Or chat with them about providing the greenery and flowers for a special event!
Psst… they also host workshops throughout the year where you can learn how to make your own arrangement! Click here for more information.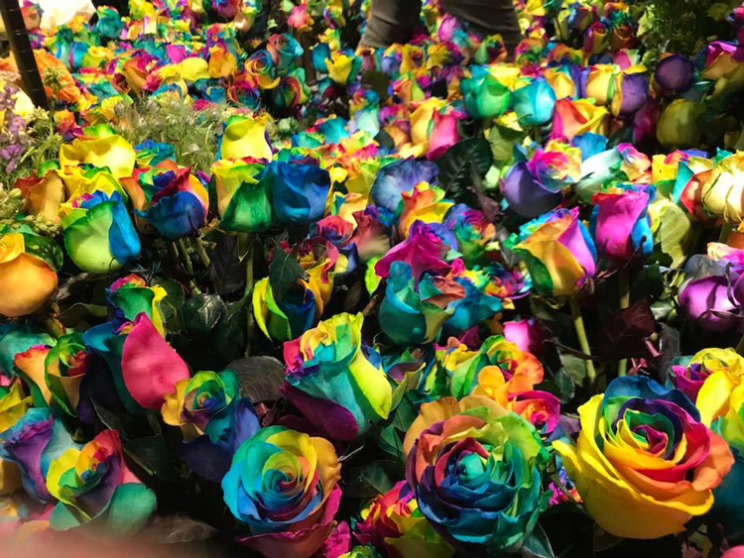 Photo courtesy of The Twisted Tulip
This charming florist shop is located in the heart of Cherry Creek North, where they craft unique and custom floral arrangements perfect for any occasion. But their flower creations aren't all they're known for! The Twisted Tulip also gives local artists a chance to showcase their work in their shop. That means you can browse a wide selection of fine art paintings, pottery, ceramics, greeting cards and so much more when you're picking up your arrangement.
3600 West 32nd Avenue, Suite B, Denver | 1850 Wazee Street, Denver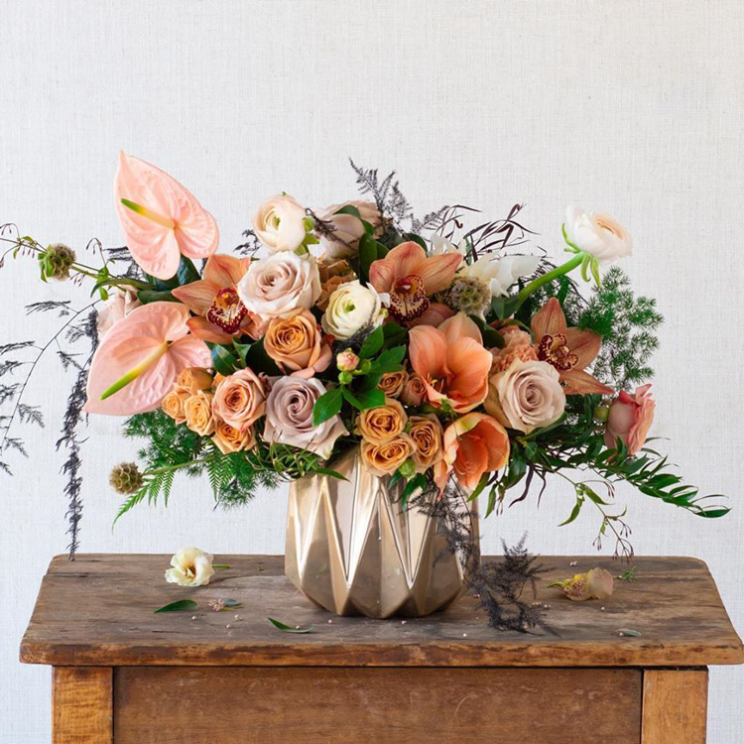 Photo courtesy of The Perfect Petal
Located in the Highlands with a new location in the Dairy Block, this shop has been operating for over 20 years. Whether you're a traditionalist who wants to present your partner with a bouquet of red roses or an out-of-the-box thinker who would rather pick up an elegant orchid arrangement, you can find it at The Perfect Petal! Even if you're not in the market for an arrangement you should definitely pay a visit to their boutiques anyway. Both are adorably decorated and packed full of unique gifts like greeting cards, bath and body products, home decor, and more.
5048 East Hampden Avenue, Denver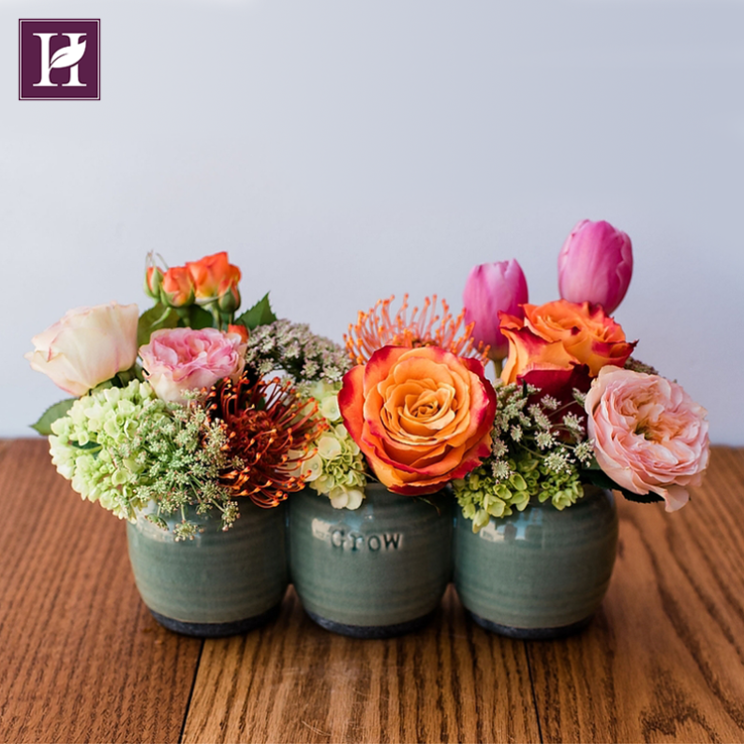 Photo courtesy of Happy Canyon Flowers
Happy Canyon loves being a part of your important moments: births, weddings, anniversaries, birthdays and holidays. It's the long-lasting relationships they create with their clients that makes us love them so much! Everyone knows a personal touch makes your arrangement that much better. They deliver to a wide range of subdivisions in the Greater Denver area, so check their website to see if your neighborhood is on the list!
Psst… Happy Canyon also hosts several Open House events throughout the year where you can get an inside look into the shop and celebrate the upcoming season. 
1611 South Pearl Street, Denver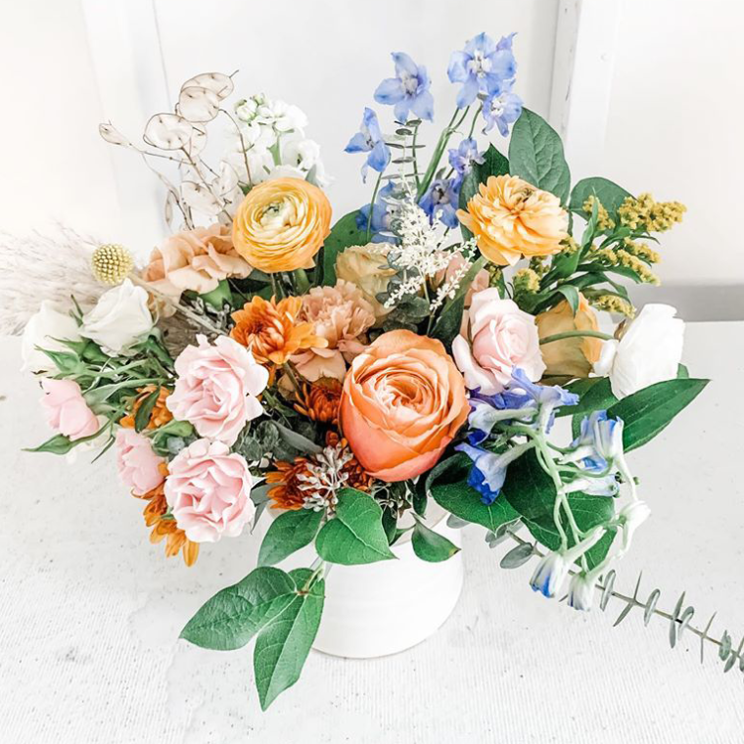 Photo courtesy of The Ruffly Rose
The Ruffly Rose owner, Emily Rodriguez, has always had a passion for flowers—especially with a middle name like Rose! She developed her knowledge and skill while working at flower shops through college. Today, you can find her picture-perfect flower shop on the corner of Pearl and Iowa. Stop in the colorful cottage to shop for flowers, ribbons, antiques, candy and one-of-a-kind gifts that you can't get anywhere else.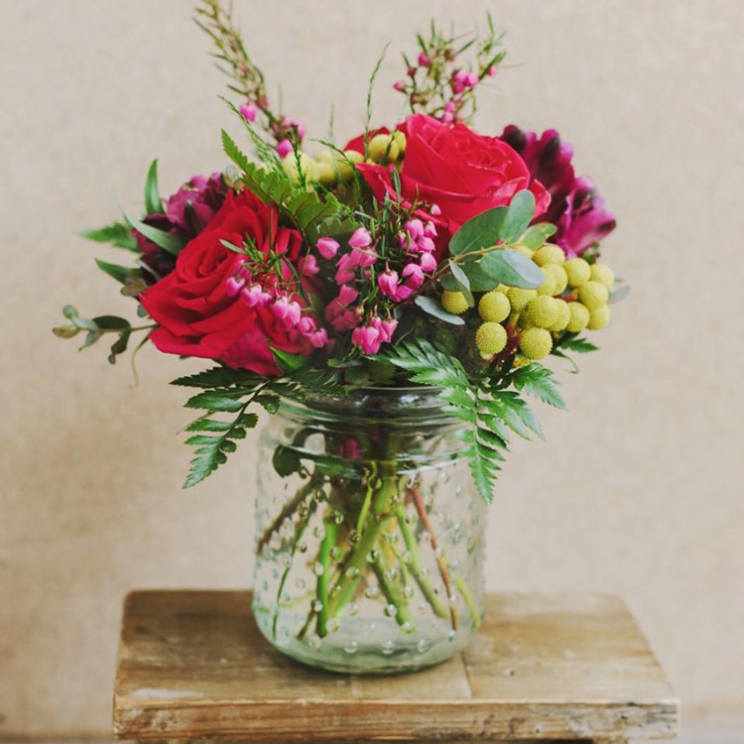 Photo courtesy of Amore Fiori Flowers & Gifts
You never know what will awaken a new passion in your life. For the owners of Amore Fiori Flowers & Gifts, it was a photograph of Positano on Italy's Amalfi Coast. After visiting that exact spot in person, they realized they had a passion for flowers and decided to open their own flower shop. They brought their love of Italy and the famous Camp de Fiori flower market in Rome to Denver, creating a flower shop that will make you feel like you're walking through an outdoor market in Italy. They offer wedding flower and corporate florist services as well so visit their website to see some examples of their work!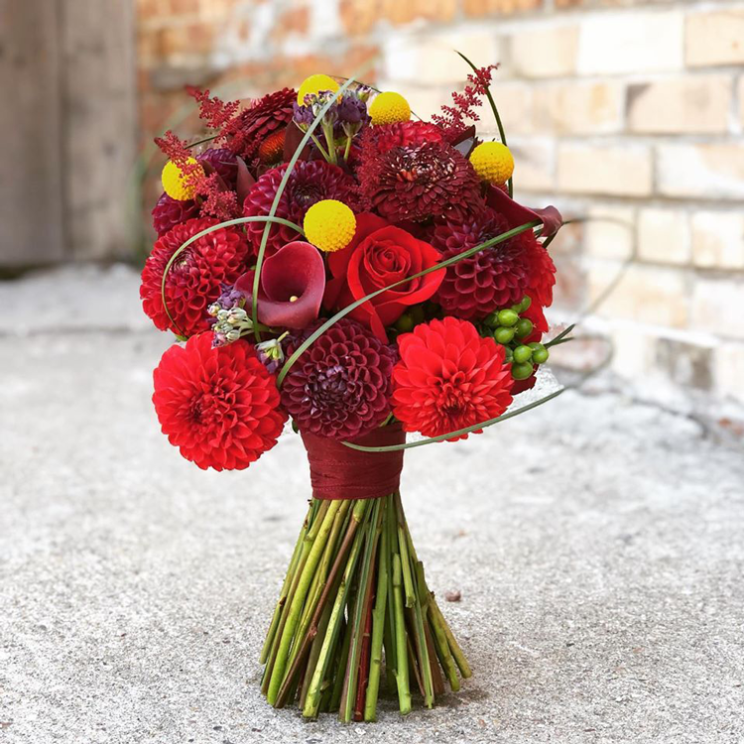 Photo courtesy of Babylon Floral
Arthur Williams, the owner of Babylon Floral, is known for his artistic floral work, from creating incredible floral headdresses to transforming live models into human flowers at the Human Flower Project's Denver Botanic Gardens presentation in 2011. He loves the impermanence of living materials because it means everything is transitory. You can purchase a work of art from Babylon Floral from the shop or by ordering it online. And the best part? You don't even need to be in the Denver area to receive the arrangement as they offer worldwide delivery.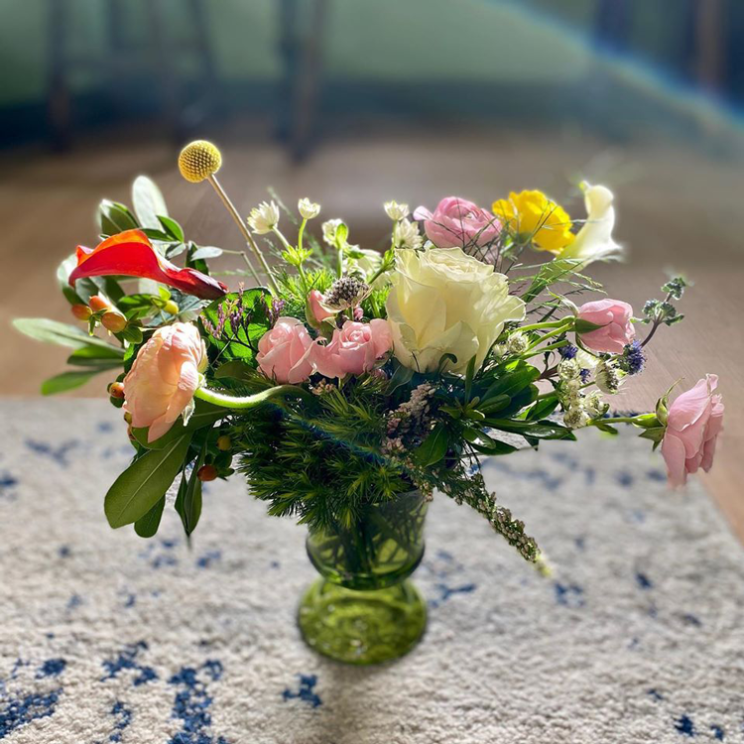 Photo courtesy of Diz's Daisys Flower Shop
One of Denver's best-kept secrets, Diz's Daisys is a full-service flower shop that has been serving the metro area since 1993. They pride themselves on excellent design and customer service—having done arrangements for every occasion from simple thank you gifts to corporate events. Visit their website to order your special arrangement as they offer a wide range of selections all grouped by price so you don't have to spend too much time looking for a gift in your price range!
6101 East Colfax Avenue, Denver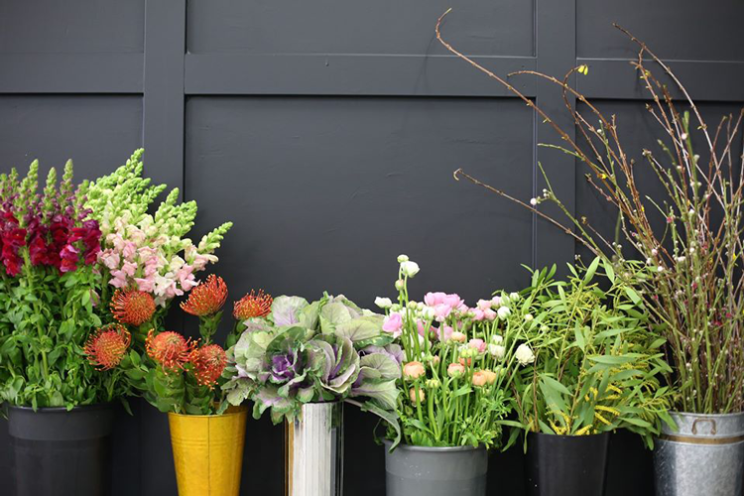 Photo courtesy of Ed Moore Florist
This adorable flower shop located on East Colfax has been serving the Greater Denver area since 1948. Choose from the finest floral arrangement and gifts, backed by service that is professional and prompt. Do you have a loved one who isn't a huge flower fan? No worries! Ed Moore Florist also offers a nice selection of baby gifts, candy and chocolate, greeting cards, home decor, stuffed animals, balloons, and more.
3330 Brighton Boulevard, Denver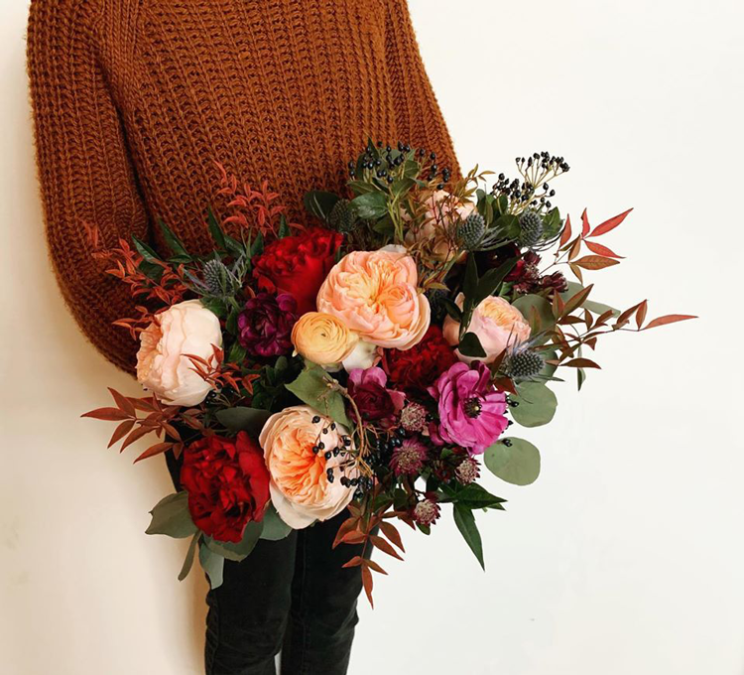 Photo courtesy of Beet & Yarrow
Nestled in the Source Hotel, this urban flower and plant shop offers a carefully curated selection of make-your-own bouquets, handmade ceramics, houseplants, stationary, curiosities and more. They also love to give back to the community by sourcing local, organically grown flowers as well as donating a portion of their proceeds to a nonprofit focused on global soil restoration and agricultural growth! Visit them the next time you're at The Source or order an arrangement online and have it delivered.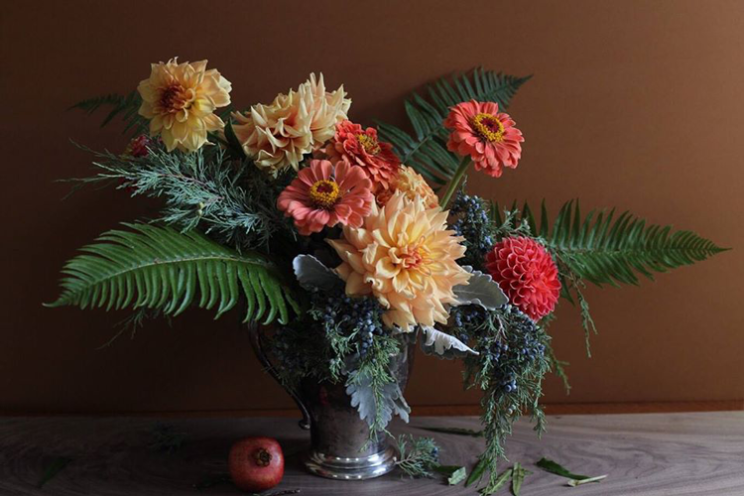 Photo courtesy of Sacred Thistle
Sacred Thistle is the brainchild of mother and daughter duo Sydney and Cornelia Peterson and while they offer worldwide delivery, they are based right here in Denver! Inspired by the Japanese way of Wabi-Sabi—embracing imperfection and appreciating every state of a flower's being—they never discount a flower for a small blemish! Instead they embrace it and create a stunning creation regardless. Click here to see some examples of their past work, including some pretty spectacular weddings!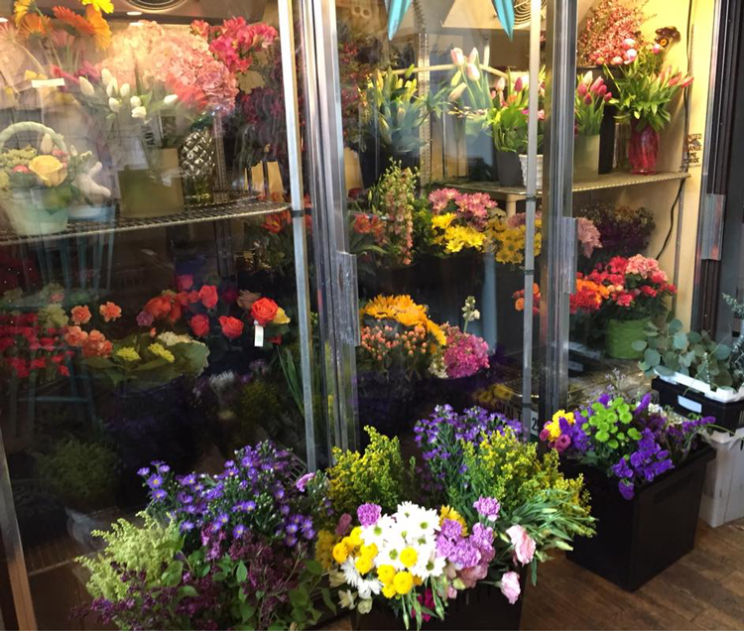 Photo courtesy of VaVaBloom Floral Occasions and Decor Boutique 
Looking for a bouquet that does not disappoint? Or an arrangement that will knock the socks off your wedding guests? VaVaBloom is the place for you! One of the highest-rated florists in the Denver area on Google, VaVaBloom is here to supply you with beautiful creations crafted with high-quality flowers and always delivered on time.
What about you?
Did we miss your favorite flower spot in the Denver area? Let us know in the comments!