The fall season is nearly here, and with its arrival, the reopening of one of my favorites places to experience the season… Anderson Farms.
Anderson Farms is home of Colorado's longest-running Corn Maze & Pumpkin Patch (and so much more!).
The Anderson Farms Fall Festival takes place from Wednesday, September 23rd 2015, through Sunday, November 1st 2015.
Fall Festival Highlights
Colorado's Longest-Running Corn Maze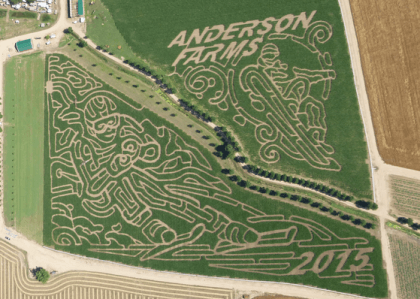 Get lost in a 30 acre corn maze! Search through all three sections to find the checkpoints or wander aimlessly if that is your style. The maze is open day and night and is never haunted. If you come after dark, remember to bring your flashlight! Don't forget to try a smaller maze for children 2-8 years old.
Wagon Rides to a Pumpkin Patch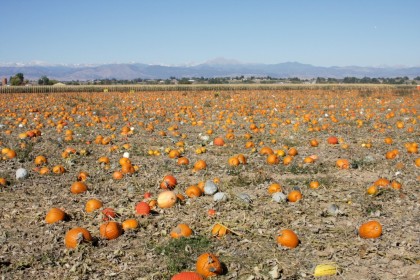 Take a wagon ride out to the Pumpkin Patch on a wagon pulled by an antique Oliver tractor.  The pumpkin patch features  30 acres of pumpkins and over 70 different varieties of pumpkins, squash and gourds!  Pumpkins prices from $2 – $12 (depending on the size).
Pumpkin Launching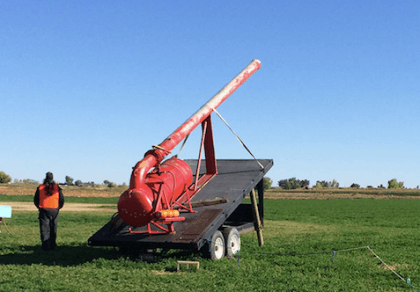 A pressurized canon will hurl small pumpkins up to a ¼ of a mile.
Launch Times: 11:00am – 6:00pm every hour on Fridays, Saturdays & Sundays.
Barnyard 500 Pedal Karts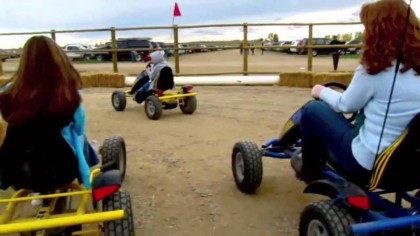 Race your friends around the track on their man powered go karts. Two sizes are available so almost anyone can join in. Rides are unlimited.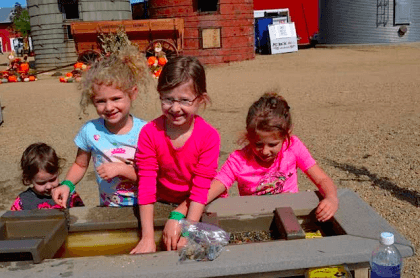 Pumpkin Creek Gemstone Mining is another attraction you can find at Anderson Farms. Anderson Farms and its surrounding areas, Erie and Carbon Valley, have a rich history of coal mining. At the Pumpkin Creek Gem Mining you can mine for gemstones and fossils. There are 40 gemstones and minerals, or 32 fossils potentially hidden in each of  bag of rough. There are three to choose from; the gemstone bag, the fossil bag or the emerald and ruby bag. Take your bag to the sluice, place a handful of rough. Bag prices range from $7 – $15. Suitable for all ages.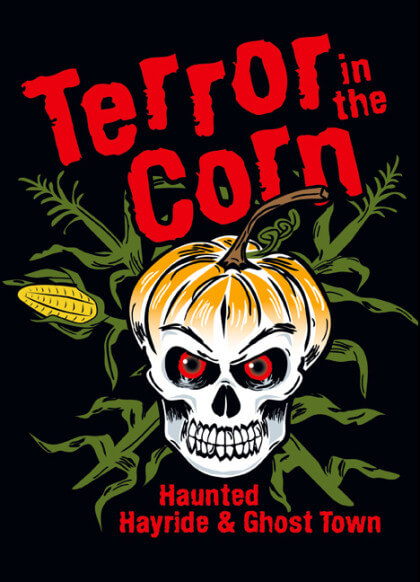 Terror in the Corn is Colorado's only Haunted Hayride & Ghost Town experience. this is a 35 minute four part haunt.
As the tractor drawn wagon heads deeper into the night, through the unforgiving cornfield, you will encounter many ghoulish creatures of the night that will give you spine tingling chills. Once entering the rickety wooden walls of a deserted ghost town, there is no turning back. You will be screaming with fright and wanting more.
The Terror in the Corn takes place from 7pm on selected dates. Tickets cost $20 per person or $30 for a quick pass (group rates are also available). To view schedule go to –> andersonfarms.com/terror-in-the-corn/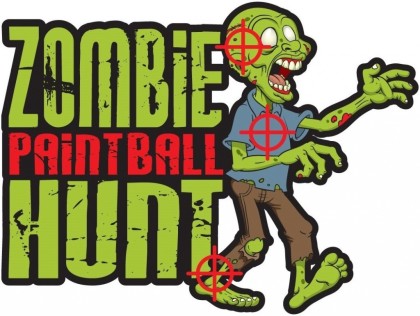 The Zombie Apocalypse has come to Anderson Farms. Help save the farm by joining the "hunt." Each zombie-hunting wagon is specially equipped with a paintball gun for each passenger. Your team will be taken to where the zombies have overrun the cornfields – it will be your job to help us keep them at bay until order can be restored to the farm.
The Zombie Paintball Hunt takes place from 7pm on selected dates. Tickets cost $20 per person or $30 for a quick pass (group rates are also available). To view schedule go to –> andersonfarms.com/zombie-paintball-hunt/
*Combo Terror in the Corn + Zombie Paintball Hunt package is $35 per person or $55 for quick pass for both.
More Activities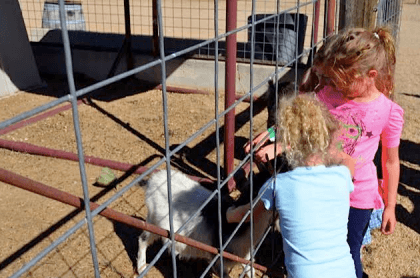 Mine Cars, Barrel Train, "Krazy" Rainbow Maze, Tire Mountain, "Fort A-Lot-A Fun", "Punchin' Pumpkins", Farm Lights and even Farm Animals!
General Admission ticket prices: Monday –  Thursday $10 per person and Friday – Sunday $13 per person. Children ages 3 and under are FREE. To purchase GA tickets online go to –> andersonfarms.com/online-tickets/
Anderson Farms Fall Festival
September 23rd 2015 through November 1st 2015
Hours of operation date dependent. Check out their schedule.