If you love high-quality, American-made goods and a great time—don't miss this unique pop-up market coming to RiNo's EXDO Event Center this week! The event from American Field, a traveling market, will feature more than 80 local vendors, free cocktail and beer samples, food from food trucks and plenty of live music.
About American Field
September 7 & 8, 11 a.m.-6 p.m.
For the past seven years, American Field has set up shop all along the East Coast, traveling from Boston to Washington D.C. Now the all-American-made market is coming to take on the West, starting with Denver!
American Field markets itself as a "Brand Discovery Marketplace," helping to build lasting relationships between consumers and the world's best brands. By bringing brands directly to consumers, American Made gives businesses the chance to meet new customers face to face and engage with the local community. Plus, this pop-up allows you to shop from several fantastic all-American-made businesses all in one place!
What to Expect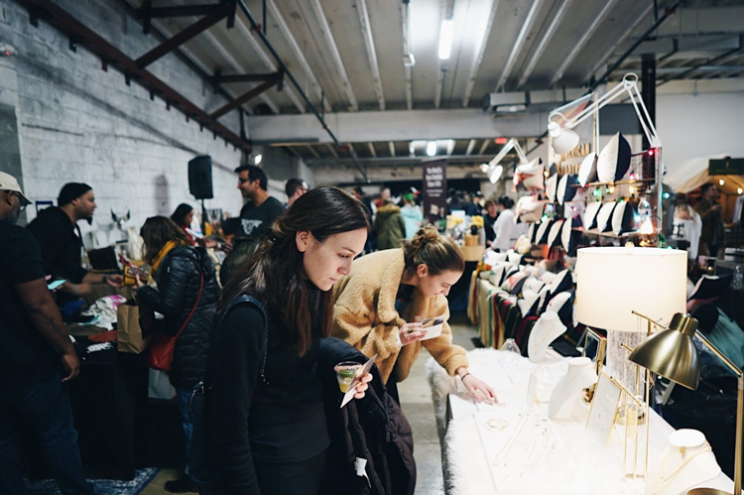 Photo courtesy of American Field
The event will take place in the EXDO Event Center in the River North Arts District, where you can shop 'till you drop from 11 a.m. to 6 p.m. on both September 7th and 8th. More than 80 brands will be there, ranging from women's and menswear to home goods to stationery—some even providing demonstrations as they create their goods!
And don't worry, the event definitely won't be lacking in food and beverages. Several local food trucks will come together to keep you fed and plenty of breweries will be in attendance as well so you can relax with a cold pint at the end of the day.
Who Will Be There
No matter what you're interested in buying—you'll be able to get it, 100% American-made, at American Field. Here are a few of our most anticipated participating brands: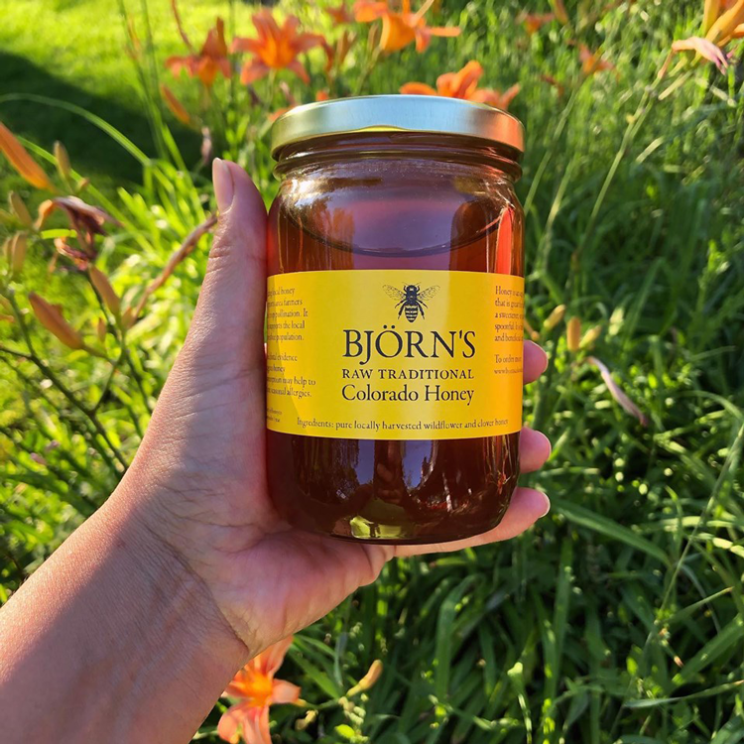 Photo courtesy of Bjorn's Colorado Honey
Bjorn's Colorado Honey is a small batch, local honey producer based in Boulder. They sell delicious, raw and unfiltered honey that provides a great taste and all the benefits of local pollen. And while their honey is the star of the show, we also love their line of bee-based skincare, especially the Honey and Propolis Hand Cream.
Exclusively using American Bison hides, Coleman's Haberdashery creates fine, high-quality leather goods that would be the perfect gift for anyone, including yourself! All of their goods are cut, stitched and riveted by hand and finished with precise details in the Colorado Rockies. Even their thread and hardware is produced in the USA. Because they put so much time and effort into their leather creations, everything they make is made to last a long time—even through all of your favorite Colorado outdoor pursuits.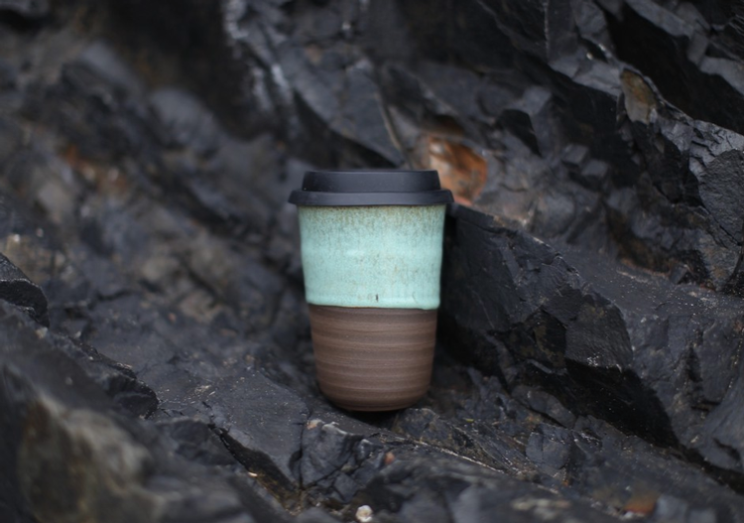 Photo courtesy of Paper Wolf Ceramics
Owned by artist Sarah Workman, Paper Wolf Ceramics is a boutique ceramics company with a focus on handmade travel mugs! Each gorgeous mug is completely dishwasher and microwave safe and durable enough to accompany you on any mountain adventure. You can find a few examples of Sarah's work on her website.
Mudd House Mercantile is a one-stop-shop for products that will replace any of your single-use, disposable products. Looking for a sustainable way to buy produce? Check out their reusable produce bags. Want to cut out unnecessary plastic cleaning bottles? Make your own solutions and store them in this glass spray bottle. If you're looking to make an eco-friendly lifestyle change—Mudd House Mercantile has what you need!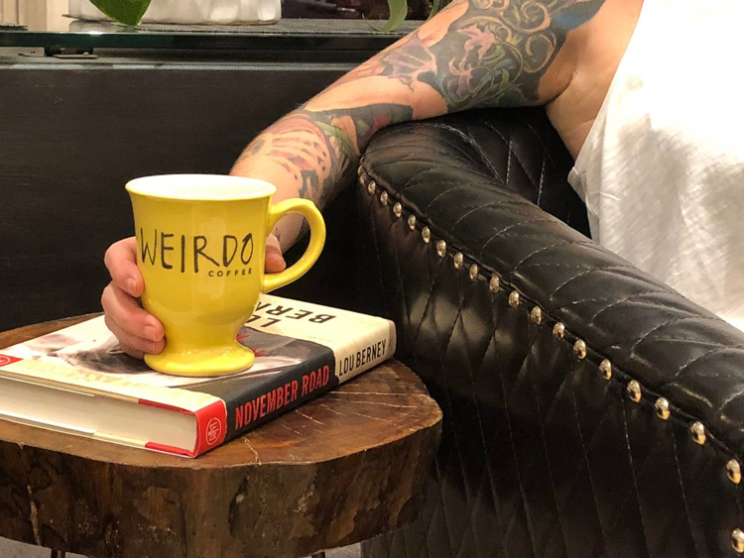 Photo courtesy of Weirdo Coffee
Weirdo Coffee pushes you to ditch your boring morning routine for something… weirder. They offer a wide selection of fantastic flavored coffee that is made without any artificial flavorings, but they aren't just any flavors. We can't wait to try their Bubble Gum, the Spice Road-Indian or Red Espresso flavors—all of which are roasted in Lakewood.
You can find a full list of participating vendors on the American Field website.
Get Your Tickets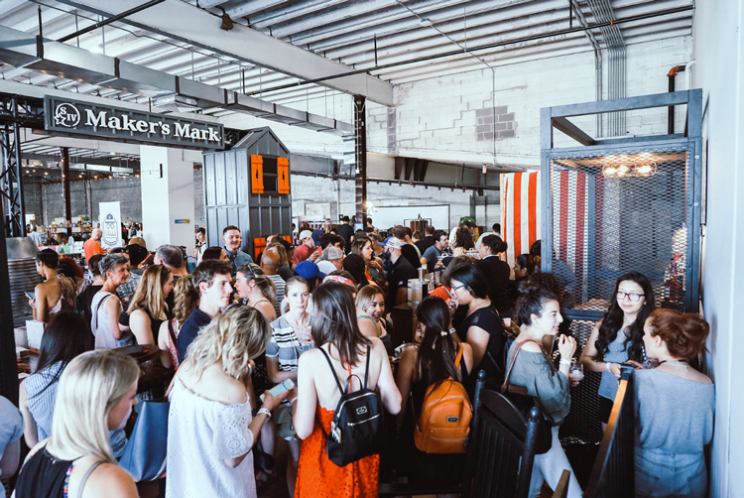 Photo courtesy of American Field
Tickets for American Field are going like hotcakes—so make sure to grab yours before they sell out. General Admission tickets cost $5 and include entry to both event days along with a sample of the exclusive LL Bean X New Belgium craft beer and plenty more opportunities to rub elbows with the makers of your favorite brands.
VIP tickets cost $15 and allow you to get into the event a full hour before everyone else. As an added bonus, you'll also get a swag bag of cool gifts and coupons and one complimentary drink from the bar.
Follow Along
Follow American Field on Facebook for more information and updates as the event draws nearer.
And don't forget to tag us on Instagram at @TheDenverEar if you go to the market! For a chance to be featured, use the hashtag #thedenverear.