Denver, home to more than 6 million people, is a bustling city full of things to do, views to see, parks to explore, local businesses to visit and historic districts to tour. We love living here, and so does everyone else—according to U.S. News' 2019 list of the best places to live in the United States!
Denver is an incredible place to spend an entire day, so we created a schedule to help you pack in as much fun as possible in just 24 hours. Enjoy!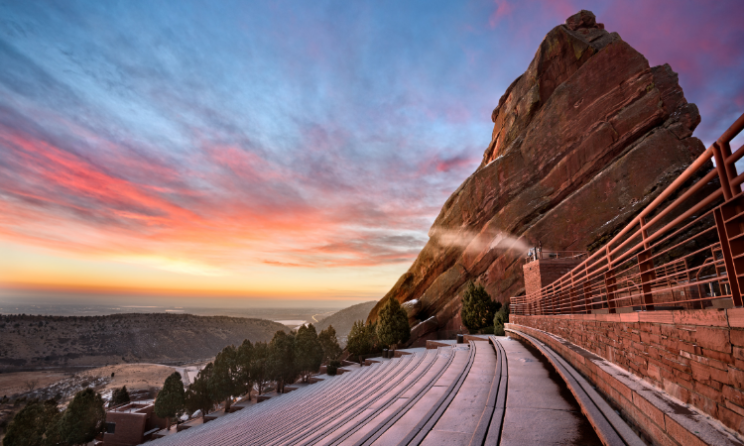 Red Rocks is one of the most famous amphitheaters in the world, let alone Denver. This iconic, natural rock structure is visited by millions of people every year—to catch a show, take a fitness class, or just to enjoy the breathtaking views. To kick off your adventure, grab a cup of coffee at a nearby café and head to Red Rocks to watch the sunrise over the city. Afterward, if you have a little energy, make the most of the stunning scenery by hiking the trails around the area!
8:30 a.m. — Breakfast at Jelly
We don't know about you, but we need a delicious breakfast before we're ready to take on the day. Luckily, Capitol Hill has the perfect spot to fuel up. Jelly became an instant breakfast hit when they opened in 2011. They are almost always busy, so don't be surprised when the host lets you know there will be a half hour wait. Instead, make a beeline for the bar and order a round of mimosas while you take in the eclectic decor of the place—including the vintage cereal boxes that line the walls. Their mouth-watering pancakes, scrambles, breakfast burritos and biscuits & gravy will make the wait absolutely worth it.
10:30 a.m. — Photo Op at the Mile High Step
Just as its name suggests, this step gives you the chance to stand exactly one mile above sea level! It is located on the steps of the Colorado State Capitol and is centrally located near tons of other popular Denver sights. Pull out your phone, snap an iconic (and arguably required) photo of you standing on the step, throw it up on Instagram with #MileHighCity and then continue on with your journey.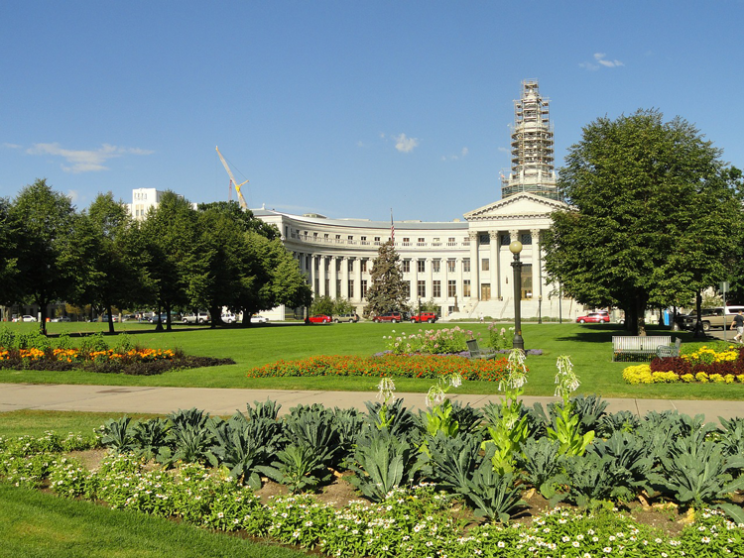 While you are in the area, don't miss the chance to explore one of the most popular parks in the city. Surrounded by government buildings and dotted with fountains, statues and a Greek amphitheater, Civic Center Park is a fantastic place to people watch. Plus, if you're visiting during the summer, you'll get the chance to see the magnificent gardens that are filled with 25,000 square feet of blooming flower beds!
Founded in 2018, Leven Deli Company is one of the newest local lunch spots on the Denver restaurant scene. But even though they only recently opened, they've become a go-to spot downtown for spectacular sandwiches. Around lunchtime, head to this laid-back deli nestled behind the Denver Art Museum and order a tasty sandwich, salad, pastry or anything else that catches your eye—we promise whatever it is, it'll be phenomenal.
2:00 p.m. — See Some Great Art at the Denver Art Museum
The eclectic collection of works at the Denver Art Museum span American Indian ceramics to Spanish Colonial paintings, and includes more than 70,000 pieces. It's easy to get lost amongst the exhibits—but in our opinion, that's the best part! Take a moment from your busy day to peruse some art. Admission costs about $13 for out-of-state visitors and children 18 and younger are free!
4:00 p.m. — Walk Around RiNo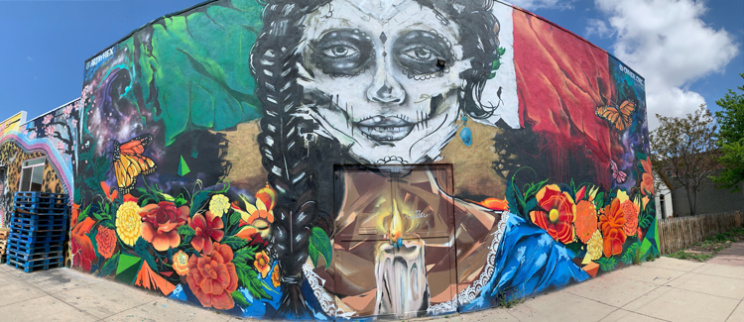 Once you've gotten your fill of culture, head to the River North Arts District, or RiNo—Denver's hippest neighborhood. The area boasts historic warehouses and factory buildings that house everything from music venues, restaurants, breweries and art galleries. Take a few hours and explore the area, in fact, we actually have a full guide to the neighborhood! But if you don't do anything else in RiNo, definitely stop by a few spectacular breweries for a taste of Denver's beer culture! We highly recommend Epic Brewing Company, Our Mutual Friend and Ratio Beerworks.
6:00 p.m. — Dinner at Il Posto
When you're looking for some seriously good food in Denver, there's no better place than Il Posto! This sophisticated Italian restaurant has been going strong for over 12 years, even after finding a new home in RiNo in 2017. Their newish space is even bigger than the old one, full of trendy decor and classy ambiance. When you visit, you'll want to try their pappardelle with pork-marjoram ragu, a recipe that was handed down from owner Andrea Frizzi's mother and is a local favorite.
When the Larimer Lounge opened in 2002, the surrounding neighborhood was basically a warehouse district. Since then, both the iconic music venue and RiNo have grown into incredibly popular destinations for Denver locals and visitors alike. Almost every night there's a band performing at Larimer Lounge, from local rockers to nationally known artists. So no matter when you're planning to be in town, the Larimer Lounge will have a fantastic show to offer you!
11:00 p.m. — Sip a Nightcap at Death & Co.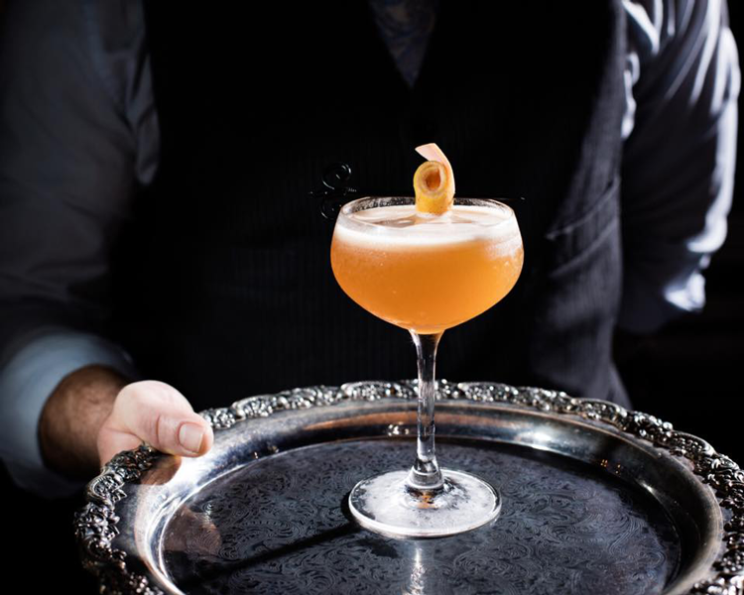 Photo courtesy of Death & Co.
This intimate local favorite is the perfect place to finish off the night. Not only do they offer a tasteful selection of high-class cocktails, but they also have a menu of late-night bites—including fried chicken, chocolate cupcakes and carnitas tostadas—so you can grab a midnight snack.
Happy Exploring!
Do you have a suggestion on what we should add to our itinerary? Let us know in the comments!